What a day!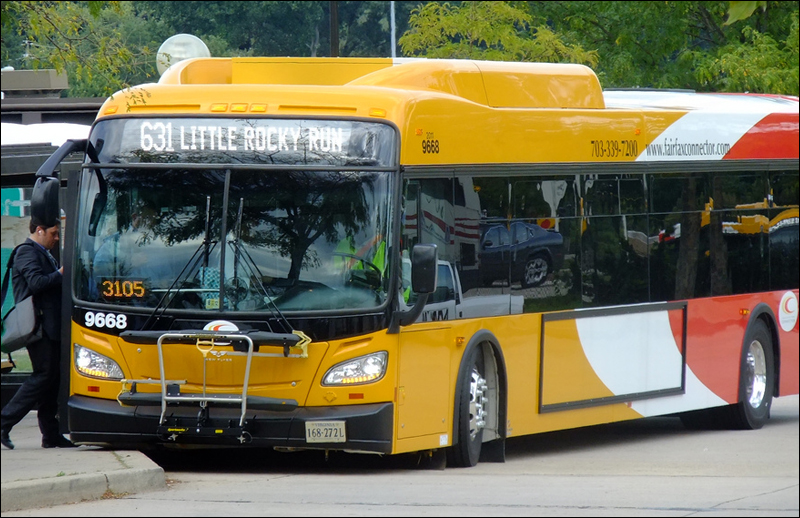 United States
September 13, 2017 8:55am CST
Yesterday I had to walk one mile to the bus stop, which very slowly and painfully!

That bus was on time fortunatlly.

Then I forgot my bank information to give to social security, so I went into the store where my bank is. But the bank was not open yet.

So I got a muffin and sat on a bench trying to rest my ( at the time) hurting feet and hips till they opened. Went back out to the bus and it was very late, no place to sit and wait that was close.

. I got off that bus and had to walk about one block to the social services and took the elevator up to the second floor. Thank goodness the office was right when I get off and did not have to take a long walk. The line was not long either.

I turned in my medical application. Repeated the same way out of the building but walked to a different bus stop still a block away. When I got there there was a shelter with a bench

and I called to find out the bus would not come for twenty minutes. I could rest a bit!

A rider on the other of the two buses came into the shelter and I was watching an episode of "Once Upon A Time" on my phone. He said hello and I returned the greeting and went back to watching the show. Then I felt being starred at and I looked up to see this man glaring

at me.


Then he says to me, "This is awkward." and smiles.


I went back to looking at my phone but then turned it off because I could not concentrate because he was still

glaring at me. Then luckily right then his bus came. I am thinking, "Goodbye and good ridance!" I am not normally like that with people but he was weird and I did not feel too much in danger because there were plenty of people both walking and driving around. In one direction was the social services office and in the other (closer) was the county government center. Then that bus was a few minutes late too and stopped farther away then I thought it was. Finally I got to the social security office as I was told that I could go to by two different social services employees.After waiting for about a half an hour a woman called me and asked to see my ID that she had kept for 3 or 4 minutes then gave it back to me. Then I was told that I had been sent a letter to come on the 19th. I told her that I had not got it and she said that she could give me a copy of it and pressed the buttons to print it. She walked over to the printer and got it, came back to the desk and said that she needed to see my ID. I said you just saw it and gave it back to me. She said that she had to see it again or she could not give me the letter.


So I got my wallet back out, got my ID back out.

I walked out, could not read the letter because I cannot see it from the light, having to wear my shades. I stopped at the store to use the bathroom and saw an old acquaintance there that I spoke to for a few minutes too. Then proceeded to a closer bus stop and called to see if I could get a bus there to take me back to my mom's. She said yes, but it would be 30 minutes. The 7 11 was across the street, so I walked over there to get something to drink and a snack ....... finally. I went back to the bus stop, again, no place to sit.

and the bus was late. When we got to the place for me to get off the bus at a shopping mall I saw my next bus in front of us, but not moving. I got off and was moving as quickly as I could, which is not very fast

The bus driver from the bus I just got off of bump his horn very hard to let him know someone was coming

, but the other bus driver started to drive off and a nice man started banging on the side of the bus to get his attention, but the man still pulled away and left.

I checked the bus schedule on the sign and it was going to be 55 minutes for another bus. I went over to a bench and sat down after thanking the nice man for trying to stop the bus for me. But the sun was shining in my face.

I enjoy and need the sun, because of vitamin D definciency, but not in my eyes, it hurts.

. I stepped into the doorway of the mall and the only place to sit in there was on this little window ledge that was very small. I sat on it but it was so small I could not relax, but I was too tired and hurting to walk in the mall to a seat that was comfy, it was too far away.

. When I saw the bus coming in the parking lot I got up and walked outside to the stop. He was a few minutes early, so instead of coming down where there we no buses yet and sitting at the stop so we could get on he sat away till it was time to come down.

I took that bus to the next shopping center where I went to a store to pick up something and check the schedule for my next and last bus of the day.

That bus was late too!

After I rode that bus and still had to walk a mile to get home

I was hurting, tired and hungry.

6 responses

• Philippines
13 Sep 17
Gosh! It was really a day for you

Good thing you`re still home safe and have the energy to share with us your tiring day



• United States
13 Sep 17
Thanks! But I have to go back to Social Security on Monday. When I was sitting on that ledge

I read the letter and it is the 18th, not the 19th like she told me.

• Boise, Idaho
13 Sep 17
What a day you had. I hate taking the bus. I can't walk far and so it can't be done. You did good getting what you needed done and back home.

• United States
16 Sep 17
I am not good at walking much either. I was already hurting when I left.Then it got worse as I went a long.


• Boise, Idaho
16 Sep 17

• United States
17 Sep 17
@celticeagle
Thanks, I was so tired. And will be this week as well



• United States
13 Sep 17
You sure had one very long day having to deal with a lot of waiting!!

• Santa Fe, New Mexico
13 Sep 17
It does sound like a painful and annoying day. Hopefully you'll get some rest for awhile now.

• United States
13 Sep 17
Thanks I did last night and today, other then doing laundry and taking a shower that tires me out so much.

• Philippines
17 Jul
Whew! That was too many bus rides and delays :)

•
17 Jul
@dfollin
I can see what a day you had. So did you plop down on the first thing to sit on when you got home and just sat there? I would have after a day you had.