Let Us Vote This Food As Mylot Staple Food.


Kakamega, Kenya
September 13, 2017 12:06pm CST
I was asked by mylot community about my staple food. I explain it is corncake or hard porridge. I know many people did not understand. We normally call it UGALI.. One can take it with different types of stew e.g beef stew, fish, vegetables and many others. Ugali is my staple food and I do not tire of eating it. I eat it most frequently. When you want to cook ugali, you put water on the fire till it boils. You add corn flour as you steer till it is hard like wheat dough. Keep cooking it till it produces a nice aroma. Then you remove on the fire and serve with the stew of your preference. Would you vote for this food as the mylot staple food?
9 responses

• Germany
13 Sep
Gosh! not familiar with that kind of food



• Germany
13 Sep
@stbrians
..Hmmm..It`s a hard work to cook. Right? And I hope it`s not spicy because I can`t eat spicy foods


• Nairobi, Kenya
13 Sep
yummy. Adding some avocado there will complete that picture


• Cambridge, England
13 Sep
I think I would have to be very hungry to eat much of that! The nearest European equivalent I can think of is Polenta and that is mostly eaten in Italy, I believe. Maize doesn't grow well in most of Europe and when it is grown, is mainly used as cattle feed. Our native grains are wheat, barley and oats and, to a lesser extent, rye, so our staples tend to be made of those.

From Wikipedia, the free encyclopedia Jump to: navigation, search For other uses, see Polenta (disambiguation). This article has multiple issues. Please help improve it or discuss these issues on the talk page. (Learn how and when to remove these template


• Kakamega, Kenya
13 Sep

It is true but we can still look for another. The food is very tasty. You will like it.


• Nairobi, Kenya
13 Sep
It is also my staple food and yes, I would vote for it. :) yummy. I'm getting hungry now instead of sleeping

• Kakamega, Kenya
14 Sep
Thank you for the vote. It makes two of us msupaaa

• Nairobi, Kenya
14 Sep

• Pittsburgh, Pennsylvania
13 Sep
I don't really know? Not to be mean but i would if i had staple food of grain it would have to be Italian bread and butter or margarine spread on top of it. I never tasted the food you mentioned but would be willing to try it. Who knows I might make it my favorite food!

• Kakamega, Kenya
14 Sep

You will. It is a great meal. Take it with fish and you will be full properly

• Pittsburgh, Pennsylvania
14 Sep
@stbrians
that sounds like something worth trying. I love fish but have not had it lately. I could use more fish in my diet

• United States
13 Sep
Well, I would have to taste this food first, and I then could vote.

• Kakamega, Kenya
14 Sep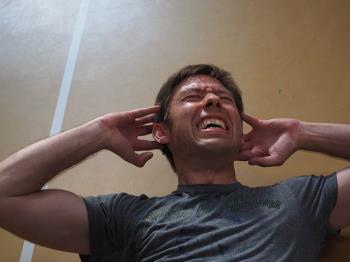 Go into an African hotel and ask for it. You will like it

• Daytona Beach, Florida
13 Sep
Sounds good but everyone has their own kind of tastes.

• Kakamega, Kenya
14 Sep

Tasting other food is not prohibited my friend

• United States
14 Sep
Oh this sounds very delicious Eagle. I wish to try it sometime. Yes this could be a myLot international food.