Love Watching the Goats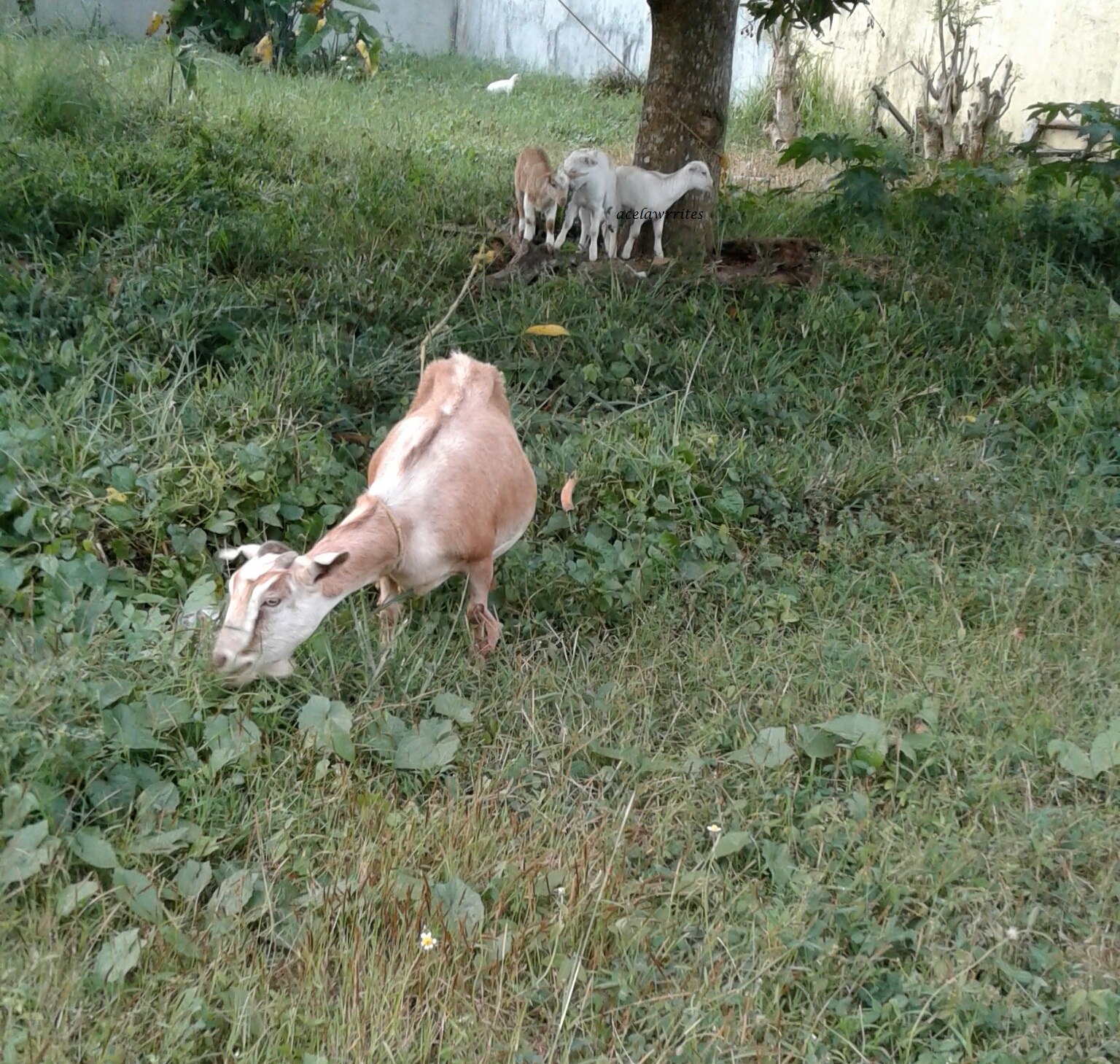 Philippines
September 13, 2017 4:51pm CST
A neighbor has a number of goats as pets. I enjoy looking at them grazing as I walk past them every morning. Having so many pets roaming is banned in our place, but I think the village management allowed it because goats are such "neat" animals and they can help in keeping trim the wild grasses. Saves them the cost of hiring a laborer to do the cutting of grasses. Do you also enjoy watching some animals eating?
7 responses


• Philippines
14 Sep
Yes they are cute and I like to catch and hold them but they always run!

• United States
13 Sep
Oh this is simply wonderful friend! Thanks so much for sharing this lovely photo of the nice goats! I do not see them or anything around here.


• Philippines
14 Sep
We are in a tropical country with lots of grasses where the goats, cows, etc, can enjoy almost year round.

• United States
13 Sep
I do love to watch the animals go about their daily lives. Glad the goats help out by keeping the grass trim. The really are cute animals.

• Philippines
14 Sep
It's such a joy seeing them eat the grasses, more so with the young (kids).


• Davao, Philippines
14 Sep
@acelawrites
It's so funny. The goat was sliding again and again. And it seemed the goat having fun.


• Philippines
14 Sep
They serve a dual purpose! That's great!

• Atlanta, Georgia
15 Sep
@acelawrites
It's an advantage for both parties. Good business.

• Philippines
16 Sep
I have seen goats before when I walk farther from the neighborhood and yes they look really cute when they eat and even play.