I CAN'T HEAR U IN MY LEFT EAR!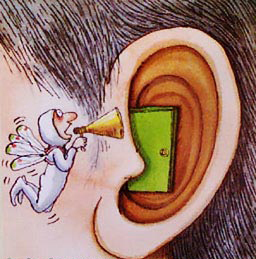 Guangdong, China
September 13, 2017 9:02pm CST
The day before yesterday, I felt something stuffed my left ear after waking up in the early morning. At first, I think that it would only last for a while. However, when I got up this morning, it was the same situation. I almost lost my hearing of left ear! For God's sake, I do really hope know how this happened! I clean my ears every day after showerinig. Seldom do I catch a cold. But I do quite often have a rhinallergosis. Maybe a few years ago, I got a tympanitis once. Then this time is so easy to trigger it? I still didn't go to clinic, but I will go at noon. I sincerely hope that it is not a tympanitis...... This evening, I sure will put the earplugs while taking a shower. Not even a drop of water can run into my ears! Do you have a tympanitis before? Does it easy to trigger when you get once? Picture from Jimmy's caricature.
3 responses

• Nairobi, Kenya
14 Sep 17
I'm so sorry about that my friend. Get well soon :) I always wash my ears once in a while

• Guangdong, China
14 Sep 17
feel not bad. My right ear works normally.

• Nairobi, Kenya
14 Sep 17

• India
14 Sep 17
Have a check up once. Doctor is best to decide what to do

• Guangdong, China
14 Sep 17
Have checked it. There was a little bit swelling that made the ear cannal narrow.

• United States
14 Sep 17
I wonder if you could have an ear infection of some kind.

• Guangdong, China
14 Sep 17
maybe, but I don't know. Need to go to the clinic to check it out.