JJ's Vinyl Madness Countdown #793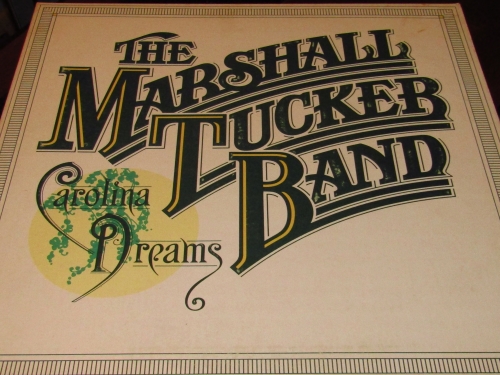 United States
September 14, 2017 4:43am CST
You know, I'd always thought these guys originated in Tennessee, but nope, South Carolina...which is within shouting distance, anyway. If you shout really loud.

I guess that's why they referenced Carolina in the album title. This is one I was rather pleased to see in a box of albums given to me last weekend.

You know, I'm stupid...now that I think about it, The Charlie Daniels Band says Marshall Tucker is from the Carolina area in one of their songs that I've listened to for years

WAKE THE HELL UP MIKEY!!!

The Marshall Tucker Band - Carolina Dreams

From the album Carolina Dreams by The Marshall Tucker Band in 1977. Songs written by Toy Caldwell except I Should Have Never Started Lovin' You by George McC...
7 responses

• United States
14 Sep 17
The Tucker boys are cookin' down in Caroline. I think they're the only southern rock band in history that had a flute player.

• Los Angeles, California
3 Oct 17
Giving Jethro Tull and Ian Anderson a run.

• Daytona Beach, Florida
14 Sep 17
Thanks for sharing great song. Will look up more from these guys. So much music out there can hardly keep up. You help educate me on music which I really need so I always have new inspiration for my music blog. Keep it up.

• Philippines
14 Sep 17
Good Morning! Happy Coughee time!




• United States
14 Sep 17
G'mornin'.

I think it's time to fix me some breakfast finally.

• Philippines
14 Sep 17
@JolietJake
..

..Can Scar fix some breakfast for you?




• Los Angeles, California
3 Oct 17
I never got into Marshall Tucker.

•
15 Sep 17
Yes, this is a great song by Marshall Tucker. "Can't you See" is my favorite but this is a solid 2nd!


• Denver, Colorado
14 Sep 17
I always liked this one. Great song!