What are the Benefits living in your Country?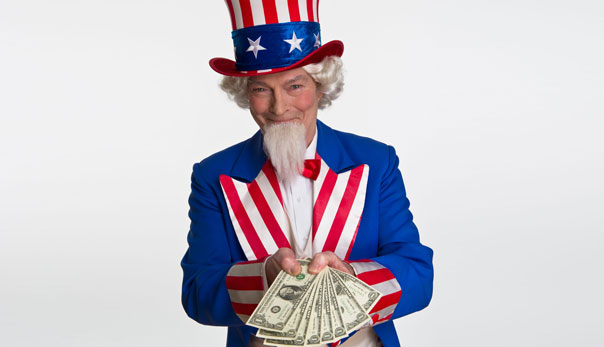 September 14, 2017 5:49am CST
Good day to everyone ! im Not living in a rich wealthy country and i have a aunt living in brooklyn new york city and a childhood friend neighboor migrated living for a long time now in miami florida and some jehovahs witnesses friend my mom co religion mostly they are migrating now in canada for a good life! i have a neighbor too in middle east saudi arabia he said people thier if no jobs the government gave them money im confused curios about this Do citizens in your country received welfare checks like money,foods, free housing,free education and free to go in hospital without paying bills for a checkup and the government will find a job for you or if you dont have a job the government will gave you a money per month? my aunt was a nurse but she said she receiving food stamps same to my childhood friend neighboor hes working in walmart i dont ask yet about jehovahs witnesses friend living now in canada cause mostly they want to migrate in rich developed country for a Good life! So what are Benefits or Welfare you received in your Country? image credited too aol.com
10 responses

• India
14 Sep
In India,You have to be in the category of being below poverty line to have such benefits from government. Food, education, medical services are provided free to them, but quality of them is not up to the mark.

• Lakewood, Colorado
14 Sep
I believe the benefits in USA are quite good.


• United States
14 Sep
What country do you live in? In the US food stamps are usually available if you have little to no income but the guidelines for welfare are less lax. Some qualify and others dont. The ones that are not usually paid a liveable amount unless they have some sort of disability that physcally or mentally makes it so they cannot work. While we may be in a developed and rich country a lot of the citizens live below the poverty lines.

•
15 Sep
hi i would tell my country in the right time just keep watching my discussion cause i would reveal soon my country. im shocked in what you said! usa the most Powerful country in the world have poverty? are thier are many people thier living in streets too ? Mostly people say usa america is the land of milk and honey most people want to lived thier for good life

do they gave free house thier?


• United States
17 Sep
No doubt there. There recent cuts to the disabled might force some of them out of there homes. Some states have filed law suits against the government saying it was unconstitutional. SSI and SSD were designed to help those who can't work or work full time yet they keep taking that money for government use not for the people.

• United States
14 Sep
I have never received any benefits or welfare in my country. Those who are in dire need of help, however, can receive a wide variety of benefits, but far too many abuse the system and receive benefits when they should not.

• Philippines
14 Sep
In my countey the farmers are pampered. The farm inputs, the machineries, the seeds and fertlizers and pesticides are given free.

• Canada
14 Sep
I came to Canada when I was 10 years old and have lived here for 58 years. My parents worked hard and I worked hard and have always had the things that I needed. If one doesn't mind the cold and snow that can last up to 6 months then it's a good country.

•
15 Sep
i dont mind the snow i have many jackets for winter

so your only came thier in petition sir? like many jehovahs witnesses in my country they came in canada cause thier family petition them mostly in my moms congregation the members is decreasing beacause almost of the members migrating now in canada



• Canada
15 Sep
@kepweng
We were not Jehovah's Witnesses when we came here. We became such 10 years later. It was my uncle who is not a JW that arranged for us to immigrate. Maybe on day we'll see you here.

•
15 Sep
@1hopefulman
you said your not originaly came from canada so what or where is your home country??


• Worcester, England
14 Sep
Here in the UK we have the NHS which means healthcare is absolutely free...obviously we do pay through our taxes but if you go to the doctor or a hospital you don't get a bill. If you are unemployed and have below 16k savings you get money from the state. There is also free housing but it is apparently getting harder to get a house due to demand. In the UK we have too many freeloaders who are happy to be unemployed and get free money


•
15 Sep
hi wow its looks like beautiful to live in uk i have a cousin who get married a british men but the man originaly came from india he just migrated in uk hes a professor yes i know the freeloaders i watch in tv news and reading newspaper is that the immigrant crisis European migrant crisis, or the European refugee crisis, trying to occupied europe? to have a good life?