What is the best movie you've ever seen?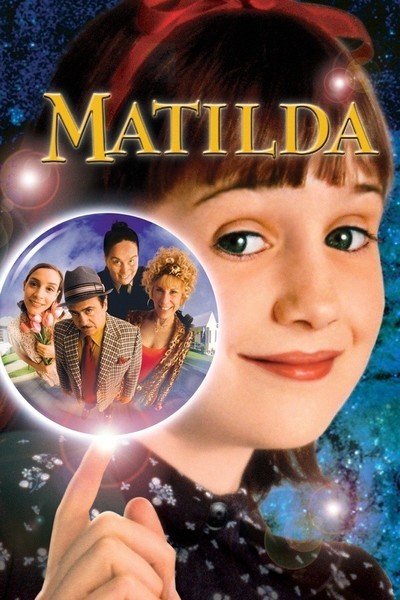 United States
September 14, 2017 6:30am CST
If I have to choose one movie from my list then it would be the Miracle Worker and Matilda. One of my all-time favorite movies is Matilda. The film is just magical and fun, and it has a good message where for example Matilda grows up in a bad environment but she still manages to be gentle, sweet and caring! She also manages to teach her self good manners when there are no positive role models at her home. Aside from that she develops a natural magical ability that helps her through it. I also like the movie the miracle worker because its an amazing movie. It give hopes for people who has disabilities and to their family and love-ones, not to give up on them. I consider Hellen Keller as one of the most powerful and determined deaf, blind person that has ever lived through her life experience & passion to educate the people around her and shape our history from the past to present. What about yours?
7 responses

• Indonesia
15 Sep 17
My long time favourite movie is CHRONICLES OF NARNIA. Since i love fantasy, so it is my best option :D

• United States
15 Sep 17
I remember watching this twice, i kinda forgot about it. I will watch it again since i forgot the story

• India
14 Sep 17
I love the book Matilda...Haven't seen the movie. Seen miracle worker and it is a powerful movie

• United States
14 Sep 17
i haven't read the book, i will check the book out if i have a chance. I love reading more than wathing. Sometimes when i see a movie adapted from a book, i will not watch it, but read first the book.

•
14 Sep 17
I like Harry Potter. It let many people happy.

• United States
15 Sep 17
I used to be a Harry Potter fanatic-nerd. Hahaha. I used to join up some forums, and do some roleplay post like we make up our own character and be in harry potter world


• United States
15 Sep 17
Thanks for the response. What is your favorite movie though?

• Philippines
14 Sep 17
Gosh! Too many to mention!




• Waikoloa, Hawaii
14 Sep 17
i watch a lot since i was a kid too many friend