Love Forever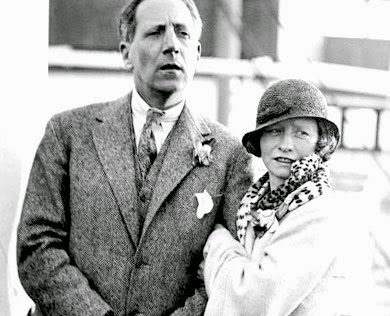 Riga, Latvia
September 14, 2017 12:54pm CST
Edna St. Vincent Millay was a well-known poet and playwright in New York City. In 1923 she met Eugen Boissevain a businessman, poet and feminist. Even though they had known each other only a few weeks Millay willingly accepted Boissevain's marriage proposal. As it turned out Boissevain took on all necessary duties so that his wife could continue to write. He traveled around the world with Millay and did all he could for her. His love for her went so far as to even accept her relationship with her lover, George Dillon in 1928. When she suffered a nervous breakdown he remained devoted to her especially since she wasn't able to write. They remained together for twenty-six years and it was only Boissenvain's death in 1949 that parted them. Millay followed him to the world beyond a year later. So even though their love was not perfect it was a true love that kept them together through sunny and stormy weather. How do you look at the one you love? Do you have a true love? http://mentalfloss.com/article/94253/13-historys-greatest-husbands
4 responses

• United States
14 Sep
I think I remember reading about them once a while ago. He did absolutely everything for her. I do not have a true love.

• Riga, Latvia
15 Sep

• United States
15 Sep

• United States
15 Sep
A true love for sure. I wonder why she needed a lover? I am not currently in love.

• Riga, Latvia
16 Sep
That is the big questiong
@andriaperry
it is rare to have such a love and why would anyone want to jeopardize that. Looking back at the story she had the nervous breakdown after her affair perhaps the Lord did not look upon her actions favorably.

• United States
14 Sep
I can't imagine anything that could destroy my love for my husband, but adultery would be very hurtful.

• Riga, Latvia
14 Sep
It is amazing how he stood for everything even her wrong doing I guess he was really in love. I understand you very well
@Tampa_girl7

• United States
28 Sep
I love Edna St. Vincent Millay's poetry. I did not know this about her husband. He must have really loved her. I have been with my partner for 10 years and although we have had our fair share of ups and downs, I do not think our relationship would survive one of us cheating. At least I know I would not be able to forgive such a betrayal, and I don't think my guy would forgive it, either.