The Fall of Bitcoin?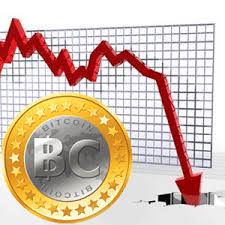 September 15, 2017 8:05am CST
Because of China shutting down operations of ICO or initial coin offerings, the value of alt coins have fell tragically. Bitcoin, the forerunner of cryptocurrencies, almost reached $5000 just weeks ago,and now it's almost $3000 and could go lower still. I'm kind of concerned with this because I have invested money in both trading and mining of this, and this happening is hurting my business and the money coming in. I am not that troubled though because the fall is not because of the system failing. I hope the price recover soon though. Any altcoins investors here? What are our thoughts on this?
8 responses

• Momence, Illinois
15 Sep
No I don't invest in that, I barely understand what bitcoin is.

•
15 Sep
Really? But you have heard of it before right?

• Momence, Illinois
15 Sep
@JeeyanDee
I have heard of it but don't really understand it.

•
15 Sep
@fishtiger58
The idea of it is ind of hard to grasp if you don't make an effort of really reading and researching about it.


• Baguio, Philippines
15 Sep
This is the best time to buy bitcoins. Surely, the price will rise soon.

•
15 Sep
I don't know much about this, but kept hearing people talking about Bitcoin for the last decade or so. Just read something about this from Topffer.

• Jalandhar, India
15 Sep
It doesn't matter much to Me lol. As I am never even bothered about if I phone is Launching with what feature lol

• Jeddah, Saudi Arabia
29 Sep
I am not yet into this but definitely will be venturing on this hopefully.