My Niume Dilemma

Paso Robles, California
September 15, 2017 11:32pm CST
I love the way Niume posts look, and I loved the site until they stopped paying. Now all my work is just sitting there, making nothing. Like many others, I have some good work there. I worked hard on most of my posts. I have revisited all of them in the past three days and made my copies. I'd love to move some of them to my own sites. The problem is I haven't found a theme yet that would allow that beautiful banner type image at the top of every post that Niume has. For many of the posts it doesn't matter, but for some of them, it really makes a difference. Can anyone give me some good reasons to keep those posts on Niume? Does anyone know of a Wordpress theme that has a similar layout? I thought I'd leave my Niume account in place with a few posts I don't have good homes for on my own sites and delete the rest. Or should I use them to link to work on other sites and not earn anything directly from Niume? What are other present and past Niume authors doing to see that their posts still earn something for them? Who has removed their accounts? If you are someone who has, what did you do with your posts? Any other thoughts from past or present Niume writers?
7 responses

• Bunbury, Australia
16 Sep
I did a few posts there and now they are all just sitting there. I don't really now what to do with them so I'm not much help. I'll be interested to see what others say.

• Paso Robles, California
16 Sep
I hope we have some still-active members who see this. I was sorry to see the site stop paying because I love the way the posts look. I thought it prudent to back all my posts up so that when the site folds I'll be prepared. (Should I have said IF the site folds?) I'm getting pessimistic about new sites that keep springing up. I'm through experimenting. No new sites for me. It's just too much work to keep reworking posts to sites with different kinds of editors and requirements.

• Bunbury, Australia
16 Sep
@bagarad
It's a shame it's such a hit and miss arrangement with writing on the web.

• Paso Robles, California
16 Sep
@JudyEv
Exactly! Sometimes I feel like I'm on a merry-go-round with posting things on one site and having to move them to another over and over.


• Paso Robles, California
16 Sep
So you never really become active?

• United States
16 Sep
If you are wanting image display then Instagram may work for you..if it is more about the writing I am not sure. I know Nuime was nice but no longer paying..I would take everything off of there too.

• Paso Robles, California
17 Sep
Instagram is not for me, since I have no smartphone and don't like using phones for doing work. I have plenty of my own blogs to post to.

• United States
17 Sep
@bagarad
Yes understand that Barbara..I use it on my tablet..dont have a smartphone either and I dont post pics but others do and they are beautiful.

• Paso Robles, California
18 Sep
@TiarasOceanView
I have a tablet, but don't use it much. I bought it for Instagram but then it seemed so awkward for taking pictures that it's now collecting dust. I'm sorry I can't post to Instagram from my desktop.


• Roseburg, Oregon
16 Sep
Since you are not being paid you should remove everything from there quit he site.

• Paso Robles, California
16 Sep
I'm considering that option. I just wish I could display them so beautifully somewhere else.


•
16 Sep
can't help you since I don't know anything about that site. But after reading your post, I am going to check out the format of that site.


• Australia
20 Sep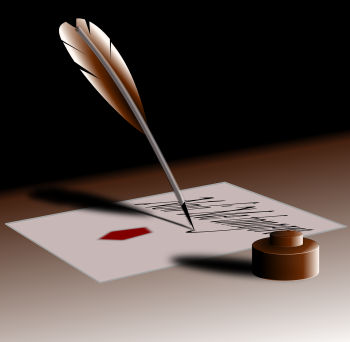 I have 48 posts there on Niume, but I have over 500 on another site, called "wikinut" that also stopped paying a while ago now too. I just left them all there. I figure if people want to read them, let them read them. It was annoying, but if I still feel like writing an article sometimes, I still post on these sites. They only paid peanuts before anyway. I just use them as an outlet for my writing urges.

• Paso Robles, California
20 Sep
I also had a few articles on Wikinut, but I hope I've closed my account. I have copies of everything and will probably repost them somewhere when I have time if they fit any of my blog themes. If I've spent the time and effort to write something I believe is good, I do hope to earn something for the effort -- even if it's not much.

• Australia
20 Sep
@bagarad
Yes, I suppose, if I am honest, I always hoped to earn something too. The best site I ever wrote for was Helium. They paid the writers pretty well. They closed altogether, and all articles there were lost if you didn't take your own copies of them beforehand. They did give us a lot of warning though. It's just if I take them all down, I have nothing to show for my efforts, in some ways. It's work taking them down, and more time to repost them if I ever could find time to do that now again too. I just leave them there while the sites are still alive, and I still get a kick out of seeing that quite a few people are still reading them. I have already taken copies of them all, at the time that I wrote them originally. My interests move around too, and some of the subjects I wrote about years ago, I would not write about now anymore.

• Paso Robles, California
20 Sep
@innertalks
Yes. There are some things not worth my republishing. I will leave them where they are. On Niume I've added some links to related blogs or one of my YouTube videos to make keeping some posts helpful. The best, though, I plan to republish. It is sometimes worth the effort if I put them on my own blogs instead of on another third party site that may close.