What Are Some Of The Proudest Moment Of Your Life?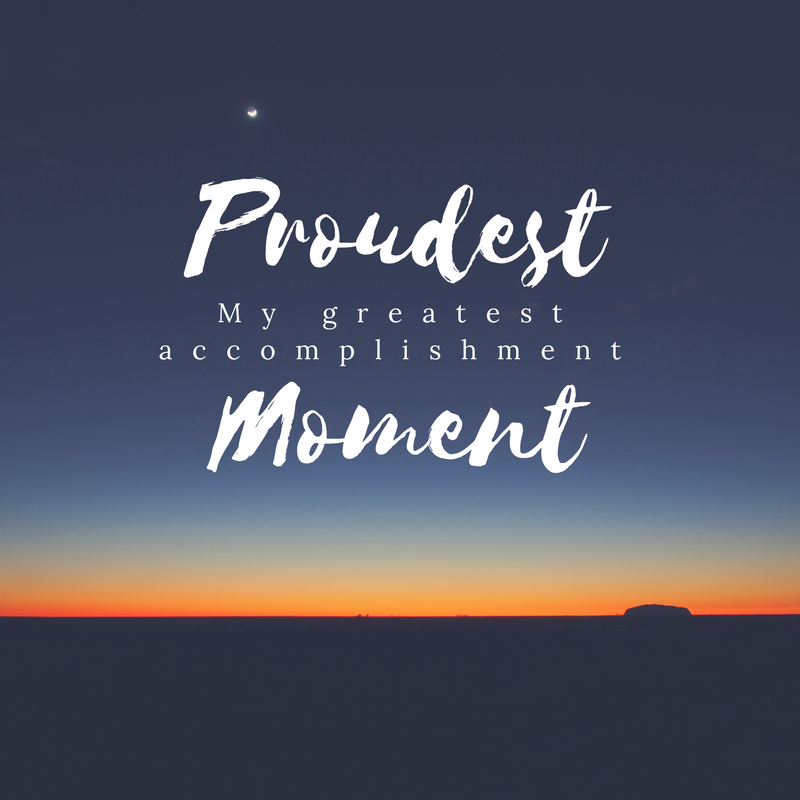 Hong Kong
September 17, 2017 12:32pm CST
There are so many achievement or accomplishment that one could have in every aspect of one's life: personal, family, professional/career et cetera. For it is indeed innate in us human beings this need to be recognize, to feel important, and to be appreciated. What are some of the most proudest moment of your life in your personal, family, professional/job/career or other areas of your life? Phot credit: thecaffeinegal.wordpress.com
5 responses

• United States
17 Sep
Being awarded merit pay, a hefty amount, for excellence in teaching 3 years in a row. After the 3rd award, merit pay was discontinued due to far too many teachers not being pleased that one teacher was awarded 3 years in a row. Just as well. I can understand they may have felt slighted, but I sure did work hard to excel in my job.

• Hong Kong
17 Sep
@Corbin5
Wow! That's a good accomplishment my friend!

Congratulations!


• United States
17 Sep
Congrats on the three awards! When our grandson was in the 6th grade he won several awards at the end of the year. One had a top winner in three catagories: math, science and I don't remember the third. Nathan won two of the three and of course we were very proud. Found out at the ceremony afterwards that he actually came in first in all three, but the school wanted another student to get something. That just wasn't right, although Nathan said it was fine with him.

• United States
17 Sep
@1creekgirl
Yes, I think Nathan should have been awarded all three at the ceremony. The first year I won, all congratulated me. The second year I won, not as many congratulated me. The third year I one, the teachers' union was not happy and voted to cancel merit awards. The principal actually took me outside of the building to hand me the check each time I won. A shame that one has to hide their success from others.


• United States
17 Sep
The proudest and happiest moment of my life was when my first child was born.

• Hong Kong
17 Sep
@1creekgirl
I'm so happy to hear that my friend.


Who can really forget the beginning of one's motherhood my friend.



• New Delhi, India
17 Sep
When i was selected in India's one of the best Engineering colleges.

• Hong Kong
17 Sep
@surpunj
Congratulations my friend and that's great to hear!




• Staten Island, New York
19 Sep
Being a published author. It was always a dream of mine to write and publish my own books. And I did it! Yes, I published them myself, without searching for a publisher who will want to publish my books. But I don't care. I wanted to be a published author and I am.