Avoiding All Criticism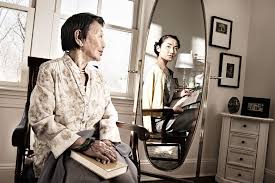 United States
September 18, 2017 12:19pm CST
This is a quote from Elbert Hubbard from his book titled, John North Willys, "To avoid criticism, do nothing, say nothing, be nothing, and you'll never be criticized." This quote has special meaning for me. I used to believe every word that people spoke to me, but only if it was negative. The positive words that people said to me were quickly dismissed, not because I thought they were lying, but because I felt they were misguided or they didn't see things clearly. I almost became paralyzed with fear worrying about what other people thought of me, but then I realized that no one is perfect. No one will escape criticism in their lives. As we interact with peers, family, friends, teachers, or even strangers, our self esteem is slowly developed over time. We have a choice to allow criticism to help us or hurt us. We can use it constructively to better ourselves, which in turn improves our self-respect, or we can allow it to deflate us. The choice is ours. I have been criticized so many times in my life, but if I allowed the negative words to hurt me all the time instead of using it to better myself, I would probably have no self-worth, but the irony is that everyone on this planet has worth. If I say nothing, do nothing, or be nothing for the rest of my life, then I haven't lived at all. I use criticism as a chance to improve myself. Sometimes, though, people may say things that have no basis in fact. They may say something that's hurtful, but I have to discern whether it's true or not. If it isn't, then I quickly dismiss it as meaningless. Sometimes, the problem isn't with me, but it may be with the other person. Maybe the person had a bad day at work, or had an argument with someone they're close to. Deciding whether or not the criticism has merit is very important in determining what should be done about it. Again, we have a choice to use criticism to our advantage, or we can allow it to tear us down. If we use criticism to better ourselves, our self-respect and self-worth will skyrocket. My Questions: How do you deal with criticism? Does it overtake your self worth, or do you use it to your advantage? How can you tell if criticism is unjustifiable? What steps do you take to improve yourself?
5 responses

• United States
18 Sep 17
I'm sorry you've faced such harsh critique in your life. You must take the good with the bad though -- usually if someone is unusually harsh to someone else - the harsh person has a problem themselves.

• United States
18 Sep 17
Faye, I've had my share of criticism, by I have learned how to deal with it much more positively. You're right about some people saying harsh things, that it's sometimes their problem. Being able to distinguish between constructive and destructive criticism is a great skill to learn.

• United States
19 Sep 17


• Hong Kong
18 Sep 17
@LifeHappens
I always deal with criticism whether constructive or negative with an open and objective mind. Sometimes it's really self-deafeating if you'll going to take it too personally my friend.



• El Paso, Texas
18 Sep 17
I don't deal with someone else's opinion, it is theirs not mine. It took me years but I finally learned to love myself and ever since I did that I noticed most people seem to like me better.

• United States
18 Sep 17
That's great! It's so much fun and so much easier to be yourself.

• El Paso, Texas
18 Sep 17
It sure is
@LifeHappens
usually it takes a few years to realize you don't have to follow any body else.

• India
19 Sep 17
I agree, no one can escape criticism. I am one if them. Better ignore that's what i learned