Tiring But Fun Weekend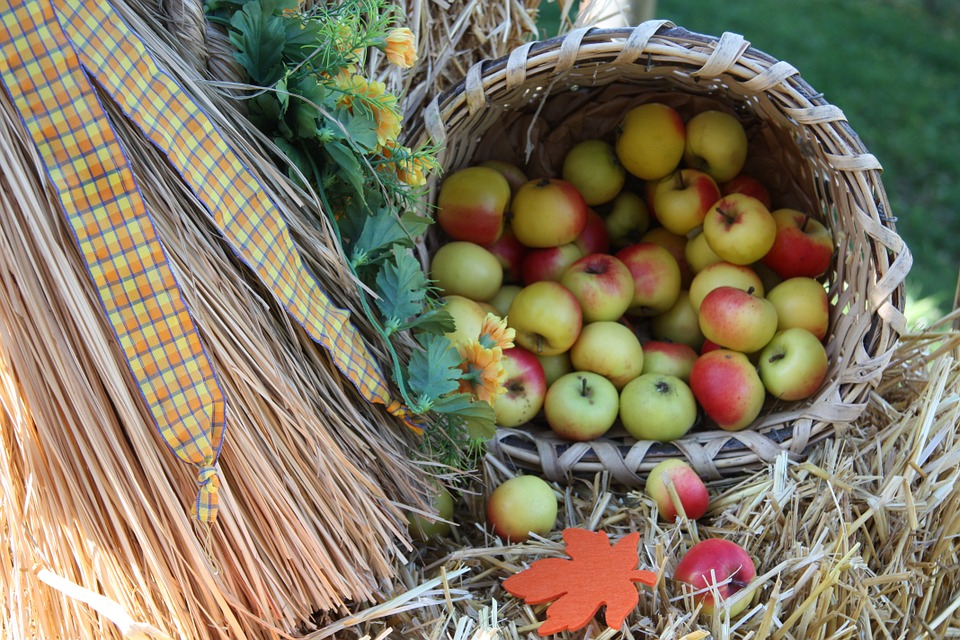 United States
September 18, 2017 3:42pm CST
Hello there, fellow MyLotters and readers. My weekend was a little tiring, but it was pretty fun. :) There was a huge outdoor flea market at our local park, so I went with my sister, brother-in-law and their kids. I only took a few bucks to actually spend, but I didn't see anything I really wanted, so I just got snacks for myself and stuffed animals for my little niece (2 for $1). I don't think I did much else when I got home, besides pass out on the couch. It doesn't help that I stayed up late the night before (surprise, surprise lol). I went to the Apple Festival with my sister, brother-in-law and two of my nieces on Sunday. I only spent money on the hayride, petting zoo and pumpkins (otherwise, it's free to get in). It was fun though. I always enjoy family-friendly fall-themed activities lol. We stopped by the craft store on the way home, and I got a chain for my charm bracelet for $1.25. I've been collecting charms to make one in honor of my late Father, and now I can start putting it together. I just spent the rest of the day relaxing. I did lay down a bit earlier, but I also had my tablet with me, but I didn't stay on as late as I have been. And now I'm just getting some work done. I hope you all have a great week. Take care! :) Photo Credit: Pixabay.
10 responses

• Canada
18 Sep
Looks like you had fun and didn't need to break the bank. It's funny how quick the weekend passes and now Monday is almost gone. Have a nice week too!


• Canada
19 Sep

• United States
19 Sep
@1hopefulman
Freelance writing on websites such as Textbroker.


• United States
18 Sep
Glad you saved money by not doing too much. But also glad you had a good time


• United States
19 Sep

• Nairobi, Kenya
18 Sep
Wow lots of family time there.I am sure it was quite fulfilling.I am sure your family and especially your nieces enjoyed having their aunt at around. I had a relaxed weekend myself nothing much to write about.I just wanted it to be that way.I found myself sleeping late though which was not my intention.I really have to work on this.Have a great week and lets compare notes at the end of the week!

• United States
19 Sep
Awww thank you. I live with them so they see me a lot, but I do like when we can get out and do things like this. :) I'm glad you had a relaxed weekend. Sometimes you need to just relax and have a laid back weekend. You have a great week too, and we can compare notes if you want. :)

• Nairobi, Kenya
20 Sep
@tammys85
hope you have enjoyed your week so far


• Jacksonville, Florida
18 Sep
I love having good, cheap fun! =) I hope you have a great week too.

• Jacksonville, Florida
20 Sep
@tammys85
Thank you! We had a great day yesterday and a good one so far today as well. =)

• United States
23 Sep
@LovingMyBabies
You're welcome, and I'm glad to hear of it! :) Sorry for the late response.

• Green Bay, Wisconsin
19 Sep
I'm glad you had a fun weekend. Both events sounded like fun.


• India
19 Sep
Did you buy those Apple's. They are so fresh. Hope you are having a wonderful day

•
19 Sep
It is always nice to spend your weekend with family especially with the little ones. :-) I'm glad you had a great weekend! :-)

• Ponce De Leon, Florida
19 Sep
Sounds like a fun and relaxing night.

• Peoria, Arizona
18 Sep
That sounds like a really fun weekend! and cheap weekend which are always the best!