Yahoo Chat: I Still Miss It!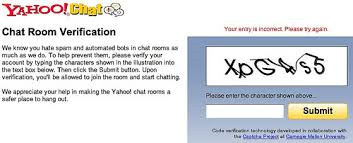 Saco, Maine
September 19, 2017 7:17am CST
I'm not sure how many of you here might remember the old Yahoo chat rooms, but as I recall, they served as a lifeline for lots of lonely people, including myself. I discovered them in 2002 not long after losing two people very close to me to cancer. And as crude and impersonal as they were, they played a big role in saving me from what might otherwise have proven to be a much more difficult time. The chat groups were organized by state, with each state offering several different "rooms" for people to congregate in. Like during the CB (Citizens Band Radio) days, users created fake names, or handles, so they could remain anonymous. And like today's social network users, people knew about you only what you chose to reveal. Over time, companies and other individuals realized that the chat rooms could also be a vehicle for advertising, especially at the lower societal levels. What were known as Bots started popping up more and more, which were nothing more than fake identities plugged into a chat room and that could keep appearing automatically to display a message ad. That many of them were porn-related was no accident, as the Bot owners knew that some lonely people can be easy targets for just about anything sexual or worse. There eventually came a time when the Bots pretty much took over all the rooms, so Yahoo shut them all down. While there are still plenty of chat venues out there, I doubt that any of them has ever achieved the popularity that Yahoo's did. Imagine my surprise when I learned recently that one of my neighbors here had used those chat rooms back then, too! I happened to mention it in conversation one day, so we both got a good laugh out of that. And we both agreed that, despite the somewhat sordid reputation those chat rooms had, we'd both had a lot of fun there. Unlike today's social networking sites, most Yahoo chatters were complete strangers, getting up each day and greeting each other and then spending literally hours talking to everyone else in the "room." For some, it got pretty elaborate, and they even hosted Chat Parties at their homes. I never went that far with it, but preferred to keep it at the anonymous level. I have to wonder how many people I've come into contact in my life who might be old Yahoo Chat Room throwbacks. I suspect that, if I have run into any, they were probably not willing to admit it! Like anything else, it could be harmless fun or it could get out of hand very easily. Which is probably one of the reasons Yahoo shut it down: it didn't want to be responsible for helping society to collapse any further than it already had!

(Public Domain Image)
9 responses

• United States
19 Sep 17
Gosh I haven´t thought about those chats for many years..I was never on that one but others.

• Saco, Maine
19 Sep 17
Oh there were lots of them back then, but those seemed the easiest to use.

• United States
19 Sep 17
@Raelove
Yes there were lots for sure..my son was on that Yahoo chat for ever it seemed

• Boise, Idaho
20 Sep 17
There used to be a lot of chat rooms online. I am a old Yahoo Chat Room user. I wonder what the big reason was for shutting them down.


• Philippines
19 Sep 17
@Raelove
I missed this.. Yahoo chat.. the old way I used to communicate my high school friends and my teacher before.. urghh.. they're gone :(

• Saco, Maine
19 Sep 17
Yes, they are. Been gone for awhile now..

• Philippines
19 Sep 17
@Raelove
Yeah.. I really love memories that I have from Yahoo Chat..

• United States
19 Sep 17
I never used Yahoo chat rooms, but apparently those chat rooms were so beneficial to many.

• Saco, Maine
19 Sep 17
I came upon them during a very rough period in my life, and I have to say that will always miss the sense of closeness I felt to some of those people, because we all lived in Maine.

• Paradise, California
19 Sep 17
When I first got online, I got hooked on a chatroom on msn. I was so sad when the rooms were dissolved. There used to be a group on yahoo where some of us would keep in touch, years ago. But now I have forgotten what the name of it even was. Probably couldn't even find it. But yes, the chatrooms were a great way to socialize if you were homebound.

• Saco, Maine
19 Sep 17
Yes, they sure were. I wish Yahoo could have figured out a way to clean it up and keep it going. I suspect that other more popular chat venues were too powerful to compete with, though, like Facebook, Instagram, Snapchat, etc.

• Malaysia
19 Sep 17
I had never participated in Yahoo chat, I am used to Whatsapp though