rapid gliding cursor moving up a web page as I scroll with my mouse.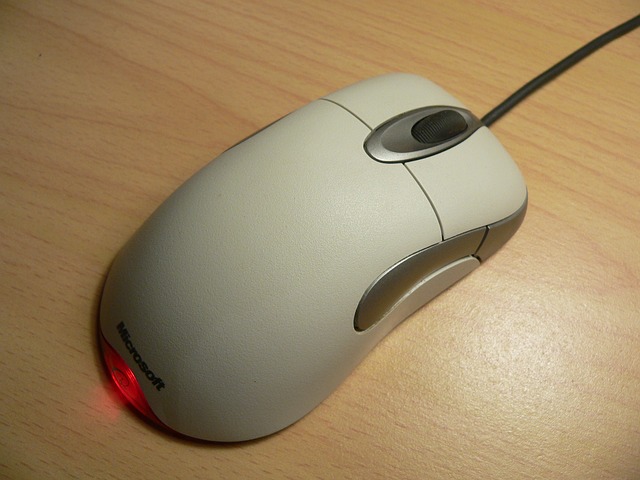 Dallas, Texas
September 20, 2017 1:57pm CST
I was scrolling up an article with my wheel mouse using it's center wheel and all of a sudden, the page rolled upwards to the top like it was gliding on a sheet of ice and for a second my mouse's pointer cursor became a different object, more like a round dot with a funny shape inside. I was using the center wheel of my mouse and was rapidly scrolling when this happened and it has happened more than once but not with that strange and unfamiliar cursor symbol not an arrow. It disappeared and then returned to a normal cursor arrow after I tapped the left key on the mouse. Funny Strange. Has this ever happened to you?
3 responses

• Hong Kong
20 Sep 17
@lookatdeskstop
That's really so very strange my friend.

Nope it never happen to me before. I'll see you soon my friend.



• Dallas, Texas
21 Sep 17

From Wikipedia, the free encyclopedia Jump to: navigation, search The middle "wheel" is the scroll wheel. A scroll wheel (or mouse wheel) is a hard plastic or rubbery disc (the "wheel") on a computer mouse that is perpendicular to the mouse surface. It is

• Hong Kong
23 Sep 17
@lookatdesktop
Thank you so much for the given link my friend.



• Dallas, Texas
21 Sep 17
I appreciate your intentions to share this with me. It will help others who perhaps stop and read this discussion who have experienced it not knowing the cause. I had never known this about my wheel mouse until today. I had been using it for over 5 years without even checking out all of it's features.

• United States
21 Sep 17
@lookatdesktop
Well new things are being learned all the time, by both of us.

• Malaysia
20 Sep 17
Yes , it is quite annoying, so i switched to no middle scroll button mouse

• Dallas, Texas
21 Sep 17
I am glad to know it was not in fact, a problem but rather just a special extra mousy feature to become aware of that I ignored all these years. lol

• Malaysia
23 Sep 17