My 'Miss Petunia Dingle' business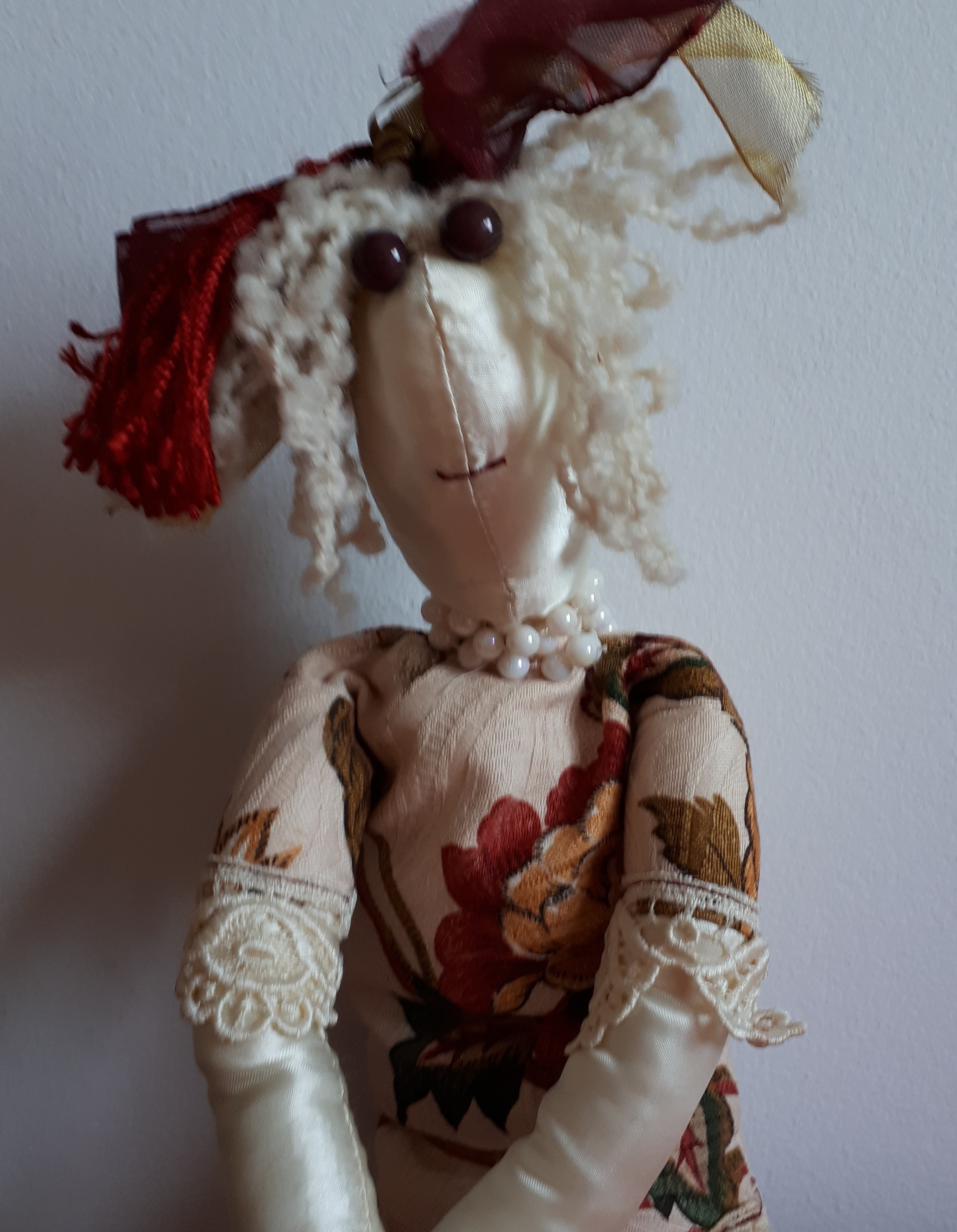 Canada
September 20, 2017 2:05pm CST
I am currently in the process of slowly starting my own small business called Miss Petunia Dingles; I named a doll this and couldn't find another name, so I decided to use it. I sold some of my stuff last year just before Christmas and managed to make about $900.00 with some large cat cushions and some jewelry I made. I was very ecstatic. I am hoping I can make something this year, however sometimes the tables at craft-fairs here are expensive and it also depends on how much traffic you get. I would like to try to sell online but because of postage being so expensive it can be a bit hard. However, I love making handicrafts and will continue to do so and try to remain optimistic. I will eventually show more of my stuff, but right now I think I can only post on photo at a time. (The rabbit stuffy in my profile picture is one of the things that I made also)
9 responses


• Hong Kong
20 Sep 17
@percyboots
That's a good work in the picture my friend and good luck in your business.




• India
21 Sep 17
I like the name of your business.I am sure you will be able to sell the crafts for large profits.Best of luck.The rabbit in the picture is cute.

• United States
20 Sep 17
I love the name of your small business!!!! I do hope you do sell a lot of your marvelous work

• United States
20 Sep 17
Your rabbit is really cute and I think you could probably be very successful with your handcrafts.


• Canada
22 Sep 17
Hey that's great! What do you make? Maybe you could make a post here on Mylot and let people see your stuff. I would love to see it. Yes it is hard at craftshows because if you don't get traffic, and people your stuff is too expensive then you don't make any money. The reason why I made money last Christmas is because it was at a more private function and some of the money from all the crafters went to charity. But I was so happy to make the money.

• Palisade, Colorado
22 Sep 17
@I
do a lot of knitting and crocheting, refrigerator magnets, things like that. I am working on wind chimes and other outside decorations. My son used to make hearts out of barbed wire and I helped him with them and we did good at selling them. But his life is so busy with four kids and all that he doesn't have time to do anything. I need to get back into painting clay pots. I sold a lot of them.

• Petaluma, California
30 Sep 17
How neat. There was a craft show that I was hoping to participate in this year, but I just haven't had the time to make anything, and this year I don't have the transportation to get to the site.

• Canada
30 Sep 17
It's too bad that you don't have the time to make anything. I went through a time where I wasn't set up to get my sewing done, and not really getting around to it, and started to feel a bit agitated. I find if I don't have all my sewing and craft equipment around me-I feel annoyed, because it's important for that I'm able to do something creative. I hope you can eventually find some time. What is it you make? Love to see a photo-I love handi-crafts and what others make. Maybe next year you get to the site. I always think-take one step at a time-make your stuff, and somehow the transportation will come. Make something!!

• United States
20 Sep 17
Congratulations! From what I gather on other forums making $900 starting out selling crafts is amazing. What do you consider expensive for a craft fair table? I've seen them in my area range from $35 to $450 dollars. Online sales have a huge potential, but remember that you have to market your online business. You can't just post items and hope that they will sell. Good luck with your future crafting endeavors.

• Canada
20 Sep 17
Well if the table is $100.00 this year, I don't know if I could manage it right now, because you have to at least make the money back, and sometimes there's lots of competition. And yes, about online, it isn't as easy as one would hope. Not just getting traffic and buyers but also the postal service prices will possibly cut into some of my profits. I make these big cat cushions, but are not cheap and add on postal prices-not good! But I still might give it a shot. And thanks for the comment.