I Broke It while Repairing it!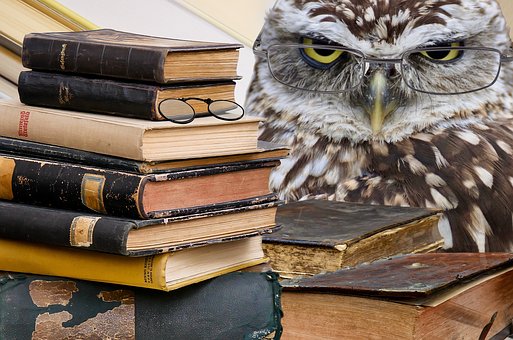 September 21, 2017 12:37am CST
That's how foolishly I broke my pair of spectacles. Some of the screws on the frame had gone loose. I was trying to tighten them but while I was doing it I bent the frame too hard and it snapped! I need spects only to read. I don't have to stop reading or writing. I have a "use-n-throw" Chinese pair which works fine for me! Opticians and ophthalmologists discourage them but I find them good enough to fall back on. Have you ever tried them?
9 responses


•
26 Sep 17
They come ready made. They are sold in optical shops. You have to wear them and find which one suits you the best.

•
22 Sep 17
Quite a few of my acquaintances use them. Those glasses are quite OK for them.

•
22 Sep 17
I find them OK too, only I don't find them large enough for me.

•
23 Sep 17
@franxav

(some designer glasses these days, are small like that, and some people really like them

.)

• Philippines
21 Sep 17
I haven't heard about that. I hope you can get a new specs. I need a new one to replace mine. But it was costly.

•
22 Sep 17
New spects will be costly. Hopefully, I'll get them in a month.

• Bunbury, Australia
21 Sep 17
I've used them before and found them very helpful. I sometimes wonder if I should just use them and not bother with the expensive ones.

•
21 Sep 17
I have seen some of my friend use them always. Those glasses look too small for my face.

• Jalandhar, India
21 Sep 17
Nice to know about them. How much they cost you.

•
22 Sep 17
Compared to the ordered spects, they are quite cheap. In our neighborhood we get them for 80 rupees a piece.

• Philippines
21 Sep 17
This has been me, ymteying to fix something like electric fan, tv, or even the mobile phone but instead breaking it worse

•
23 Sep 17
Probably. Cheaters mean different things at our place. What are they exactly for you?

• Waikoloa, Hawaii
21 Sep 17
i have a reading glass that feel down its broke but the shop that i bought the glass dont want to replaced new

•
22 Sep 17
What a shame. Those shopkeepers are rather unhelpful here also.

•
17 May
@franxav
No, I have never tried them. I need glasses to see and read. I have one pair for distance and one pair for reading.