I'm dead broke and here is what my friend advice me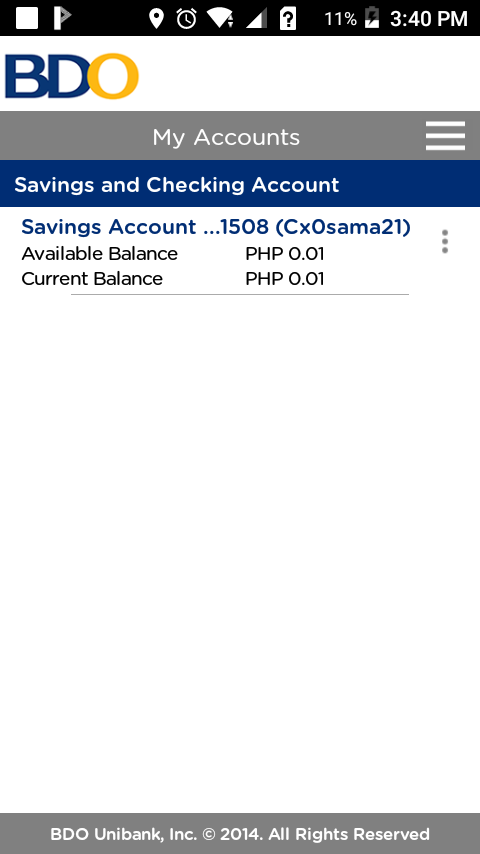 Pasay, Philippines
September 21, 2017 8:43am CST
I was surprise to hear what was my friend's reaction about what I was having recently. I didn't have any sales for the past few weeks that's why I got short out of cash. I was just asking for Php10 to be deposited in my debit card so I can use the remaining funds. She tried helping me but it failed. He said, "Im not good at giving advices but I learned best from experience and motivation from friends like you.. 2 rules.. Set aside some it should not have to be a huge amount 5 pesos a day would do.. Or any left from your spare change in a day.. Then next not to give up even how unfair the situation is for you right now. That is what happened to me the last time I was depressed and I walked a long distance imagine its like walking from baclaran to magallanes.. I went to my aunt to borrow money for us to have something to eat and pay for electricity.. She gave me 3 hundred since it's not enough I decided to walk towards my biological mother's work to seek help but she can't help me.. The soles of my shoes started falling apart and I swore on that day I will never experience it again.." I got doubts going to work when I read this because according to her; "When i look back and recall those challenges.. It gives me the motivation to work harder since I am afraid to be on that same situation friend.." And she added; "I know you have a lot on your plate for expenses but you can never go wrong with just putting away some money and I know frennie its tempting to buy something just like me I aspire to have something but if its not food or something I badly needed I just think of myself when I was out of money.. you have to work hard and do your part first" I was thinking, haven't I done my part all this time? I am trying to reflect and even my husband got shocked on my reactions lately. I'm working hard but I think something is hindering me from earning a lot. Is it me? Do you have any advice about at oeast not givn up? Am a mom of 2 toddlers, I won a small printng shop during the day and I am a customer care rep for a US company by night. My husband is a telecom technician who woks with towers and cellular signals but both of our salaries really doesn't fit into our budget. We didn't go out at the malls to begin with and we don't have vices like gambling because I personally hate it. And we don't have a loan either. We have our in-laws with us though. I need your advices, no matter how harsh it is, please go ahead and hit the comment button. Thanks!!
6 responses


• Pasay, Philippines
21 Sep 17
Thank you so much for yiur feedback. I'm living with my in-laws at the moment. I've purchased a house and it is under mortgage. The good thing about that house is I can already use and live in it. My problem is my husband and the vicinity of my workplace at night. It only takes 15-minute ride going to work compare to 1-hour bus ride. The mortgage was from my savings before when I was single. At the moment, I can do so much but paying the electric bills and their food for a group of 7 everyday.

• Davao, Philippines
21 Sep 17
@resy21curapika
Exactly why you can't save. Why don't you have someone rent your house, in that way you can have something every month. And what your husband say about this? I don't have a kid, and I have a boyfriend of 7 years. I live with my parents and I'm sick. The boyfriend has a job, while me kicking my luck in some home-based work. I have my disability pension every month but still, we are broke. So many bills to pay, laptop, internet connection, electricity and my food. And I don't share anything with my Mother and siblings. I know how it is, but you both have a job, and you only have one kid which is enough for both of you to save. You in-laws? Do they have a job? Or something for a living?

• Pasay, Philippines
25 Sep 17
@JustBhem
, I have two kids and the rest of the in-laws doesn't have work. My husband's siblings are 4 and we're still living with his parents. I've got my own house because of mortgage and I still paid for it but my husband doesn't want to live in it because he didn't want to leave this place. Our printing shop has been here for 4 years and pretty much everything here is close when it comes to vicinity. Nope, we're not renting. I'm tryin to get more part-time jobs as much as I can to earn more.


• Canada
21 Sep 17
I was a salesman for some 40 years and I know what it is to live on commissions. It is very tough when sales are scarce. I have often had more than one job. I learned to save when things were good so to have something for when things got tough. It is not easy. I always liked this saying: Tough times don't last but tough people do. What about this one: Early in the day, early in the week, early in the month and early in the year.

• Pasay, Philippines
21 Sep 17
I like the "Tough times don't last but tough people do" as I believe I am a tough person to begin with. I strive my way to work even when I only ate instant noodles or oatmeal for lunch and just surviving with groceries in my work locker than dining out just to save. Thanks for sharing your thoughts. I agree that sales is one of the challenging jobs ever. Your performance & commision will determine your paycheck and you would do anything in the world to bring home the bacon. Thanks again!

• Canada
21 Sep 17
@resy21curapika
It's like every day you are unemployed unless you get results. You are rewarded only for results and not in the effort or the time or devotion. No sales, no pay! But, how sweet it is when you make that sale!

• Cagayan De Oro, Philippines
28 Sep 17
@1hopefulman
you are a tough guy.


• Australia
21 Sep 17
Sorry to hear the situation you are in. Yes, a lot of people work really hard and still see no money... The only thing I can say is to keep working harder and try to spend less. Hope your situation will get better.

• Pasay, Philippines
21 Sep 17
Thank you so much for your thoughts. Hope our situation will get better. As of the moment, I have a couple of instant noodles stocked in here and I've got a couple of days before my internet service gets cut off. By that time I would need to rely on the free wifi hotspot near in our neighborhood

• United States
22 Sep 17
Learning how to put some aside for a rainy day is Good advice. Something I have done from time to time, and it does help. We usually end up putting it in an envelope and then putting the envelope somewhere and keep adding to it from time to time. Or you can do this with a Piggy bank, etc as well. If you start saving your change, you will be surprised with how quickly it will add up.

• Philippines
21 Sep 17
do your inlaws contribute anything financially?

• Pasay, Philippines
25 Sep 17
Nope, for all seven of them in the house aside from me and my family (of 2 kids and a husband) which includes 4 siblings and their parents, they don't have a job. I am badly in need of more ways to earn. It seems that no matter how much I try saving, including all of those tips on "how to save' in the internet, it still doesn't works. Anything you can suggest at this point?

• Philippines
28 Sep 17
@resy21curapika
when my cousin lost his job, he and his wife cooked and sold pork barbecue on a stick, corn dogs and french fries every afternoon in front of their house.

• Pasay, Philippines
28 Sep 17
@hereandthere
I guess I need to sold pork in my shop instead of printing services. Just kidding. Yes, I definitely where are your thoughts coming from. It's a good thing that your cousin was able to strive from money shortage. I guess it all boils down to being persevered anr having your own business instead of being employed. I had a small printing shop here that earns between php500-3000 daily before but since we've got relocated because of my in-law's decision of splittig their inherited land, we moved from the main road to the back of the old house where there's less traffic of people. Now my sales dropped low to merely $2-5/daily. That's how sad it is. I would need to get more creative ways to market ny shop aside from FB anr OLX. Can you help me out by giving me suggestions?


• Cagayan De Oro, Philippines
28 Sep 17
Your in laws are your burden. Why are they staying with you? Don't they have work or pension? Don't they have a house of their own?That is what I do not like in marriage having an extended family. I am glad I am single hehe.Do not save this time because you are in need of money.Tour saving could be your SSS contributions. Just take life easy.