What You've Always Wanted To Know About The English Language - And Never Dared To Ask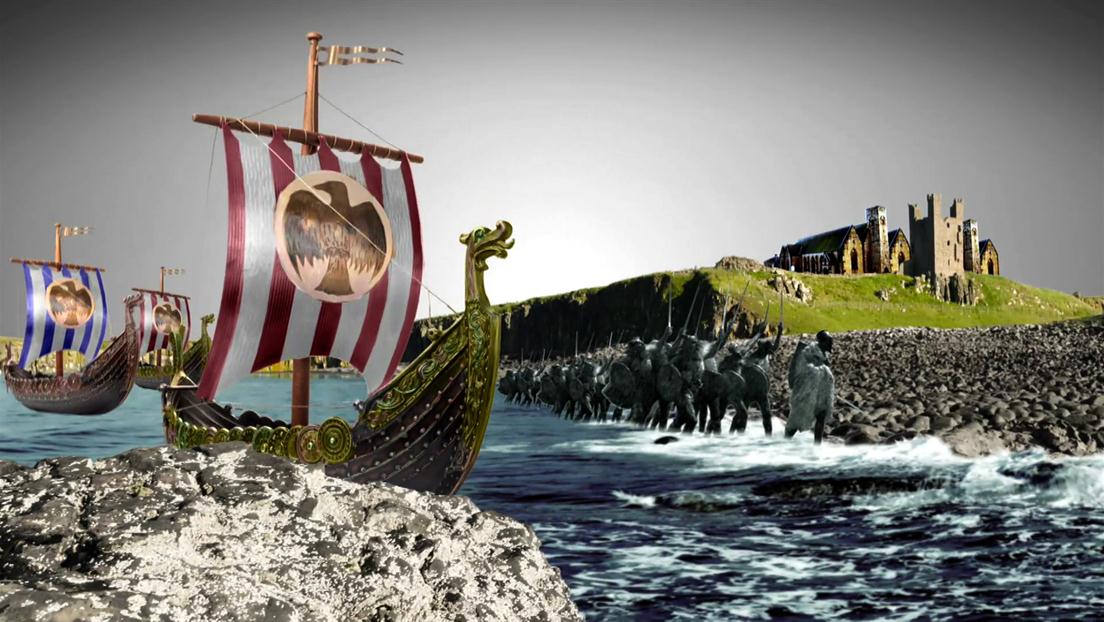 Uzbekistan
September 21, 2017 2:21pm CST
Why is it that Italian, French, Spanish and Portuguese students of English can read English texts quite easily, the more highbrow the better, but have problems when it comes to talking about simple everyday subjects whereas German, Dutch and Scandinavian students learn to talk relatively easily but have problems understanding difficult written texts? The answer lies in the history of the English language which, by the way, is not a very long one. In fact, English is the youngest language there is and the only one of which a date of birth is known or, more precisely, the date before which it didn't exist. Let's go back to the time when Germanic tribes crossed the North Sea from what is now Denmark and northern Germany in the 5th century AD. The Celtic speaking previous inhabitants of the British Isles were pushed into Wales, Cornwall and Scotland. One group migrated to the Brittany coast of France. Celtic words survived mainly in place and river names (Devon, Kent, Severn, Avon, Thames). The Germanic tribes traded with and fought with the Latin-speaking Roman Empire which led to the inclusion of Latin words (camp, fork, kitchen, street, table) The introduction of Christianity also brought many Latin (and some Greek) words. In the 8th and 9th century Vikings from Scandinavia conquered and colonised England adding many Norse words (sky, egg, window, husband, anger) to the language. They're also responsible for a grammatical simplification including the loss of grammatical gender and case endings of nouns. The language is called Old English. The time of Old English ended with the Norman conquest in 1066 when Norman-French came to England. For a long time both languages co-existed. The English farmers bred animals - ox, cow, calf, sheep, swine - every German can understand these words at once because in German they're nearly identical. The Norman-French conquerors, the upper class, were interested only in eating the animals. That is the reason why the words for meat are derived from French (beef, veal, mutton, pork, venison). One can't say that the two languages mixed. This term is only used when a completely new language, a hybrid form, comes into being. The two languages existed side by side for about 300 years. The Norman kings and the nobility as well as all people engaged in administration spoke and wrote Norman-French whereas the common people continued speaking English (which they hardly wrote). Because of this written English prefers words of Latin origin, spoken English prefers words of Germanic origin. Gradually the two languages influenced each other and mingled. By the end of the 14th century, the dialect of London had emerged as the standard dialect of what is now called Middle English.. What makes learning English such a hard job for foreigners, no matter from which language they come, is the sheer amount of words. The vocabulary of English is the largest of any language. The estimated number is currently 450.000 words! For nearly every concept there are two words to learn. We call them synonyms because they mean the same but they wouldn't exist side by side if there weren't a difference. The difference is the stylistic use. We have to learn what people *say* and what they *write*. They may write that they had a *brief encounter* but would rather say that they had a *short meeting*, wouldn't they? But not only synonyms are responsible for the vast amount of words. Since the 16th century the British had contact with many peoples around the world. The ever growing British Empire, and the Renaissance of Classical learning are the reasons that many more words have been integrated into the English language. So many words and such small brains! An averagely intelligent and educated person knows and uses only between 5.000 and 6.000 words. How can English speaking people understand each other at all if they all use only 5.000 words out of the existing 450.000? If they don't use the same 5000 words, then they may all speak English but not understand a word of the others' speeches. This can't happen, though, because deep in their hearts people whose mother tongue is English are Germanic. Even though only about 5.000 words have remained from the Old English period they are the basic stock of the language: household words: parts of the body, natural elements, most pronouns, prepositions, conjunctions and auxiliary verbs as well as the grammatical structure. Imagine a solid tree trunk. That's the Germanic base with innumerable branches and twigs sprouting out of it. These are the words derived from whichever language the British got into contact with, from Arabic over Farsi to Sanskrit.
9 responses

• Chile
21 Sep 17
Very interesting post. Thanks

•
22 Sep 17
This was really interesting. I love my language, but didnt really know the history behind it, although I probably could have made an educated guess if asked. I'm quite sure I use more than 5000 words; I'm going to have to make a list of all the words I use regularly just to put my mind at rest! I've never really thought about how we may write differently to how we speak. If asked, I would have said that I speak and write the same, but maybe I don't. I don't think I'd ever use use *brief encounter* instead of *short meeting* in either written or spoken English though. To me they imply different things and I wouldn't relate them to the same kind of social experience.




• United States
21 Sep 17
What a lot of mingling had to be done to get to those 450,000 words!!! My ancestors were that one group that migrated to the Brittany coast of France, as far as I can determine, but let's say they did. Brittany seemed to be filled with a lot of short people, that's for sure.

• United States
21 Sep 17
@MALUSE
I do not know, but sure does sound like a nice blood to have. I will just say French blood thanks to Mom and to Dad.

• United States
22 Sep 17
A very interesting and informative post!

• Ireland
21 Sep 17
@maluse
I must try to count the number of words I use. 5000 seems unambitious when there are 450,000 available to me. I really must expand my vocabulary.

• Philippines
21 Sep 17
An excellent post Malu, thank you very much, that was very informative to the readers, just to add, actually almost all of Western and Northern Europe is Germanic so it comes as a no surprise why they are all in the same way related to English ( the language). The Goths from East Germany or from where you are now had two main branches, the Visigoths who settled in what is now Portugal and Spain and the other main branch are the Ostrogoths that chose to stay in what is now Italy after the fall of the Roman Empire. England before the Norman conquest of William the conqueror was actually inhabited, conquered and settled by the Angles, Saxons and Jutes that originated in Northern Germany, those who stayed North became the Scandanavians. Back to the Norman conquest of Britain, the Normans or the French were actually descendants of the Franks, another Germanic tribe from the lower Rhine that settled in Gaul or parts of what is modern France today after the fall of the Roman Empire.

• Uzbekistan
21 Sep 17
I see that you've studied the English language, too. I had all the info you've mentioned here in my post, too, but deleted it because the average myLot member can't read texts much longer than 500 words. They have the attention span of a mayflies. I used to be on writing sites where members wrote and read posts of 1.500+ words. Those were the days...

• Philippines
21 Sep 17
@MALUSE
My 85 year old mother finished Education, Major in English and Home Economics ( 2 majors) and modesty aside from the top University in our country. Sometimes we have to remember and consider that we are on an earning site and formatted in such a way that it's disadvantageous to read very long topics lol

, I don't really mind long so long as it interests me, educational and very informative like what you just wrote, I'm trained to read for hours and understand and won't hesitate to share if I have something to contribute that's productive.

'

• India
21 Sep 17
Lovely post Malu...and I loved the fact that only 5000 words are being used by the English..evil grin. At least I have a chance of using a word they are not familiar with. lol. But very interesting way of presenting history of the region. We did not know that in 5th century Germanic tribes "crossed" that sea. Interesting. So the so called stiff lipped Britons could have German blood...and the Americans could be German too. I mean descendants could have been one of those Mayflower passengers, right?

• Uzbekistan
21 Sep 17
The term is not 'German' in this case but 'Germanic'. The English, Germans, Duch, Danes, Swedes and Norwegians are Germanic peoples whose languages are related. Of course, many US Americans are of German origin. From the net, "According to the 2000 U.S. Census, 46.5 million people, or 15.2 percent of the population, claimed German ancestry." I can't retell the whole history here. More info under: The Mayflower passengers were English. They left the country because of religious persecution.
http://ic.galegroup.com/ic/uhic/ReferenceDetailsPage/ReferenceDetailsWindow?action=2&jsid=f6ef0c62ec142c368bfc2a12c90b49ea&documentId=GALE%7CCX3436800018&zid=a1bdd01f59dacbddab4e6bea68b2a54e&userGroupName=gray02935

• Oxford, England
21 Sep 17
Yes, English is a very strange language in many ways and as you say has a lot of different roots. I often wonder how I would have got on in the days when they spoke French at court if if I have had been born in the right social circles. It should make it easier for the English to learn other languages but it doesn't seem to happen that way for me. However, I have never really studied the roots of language and I suspect that if you do you get on a lot better.