JJs Vinyl Madness Countdown #784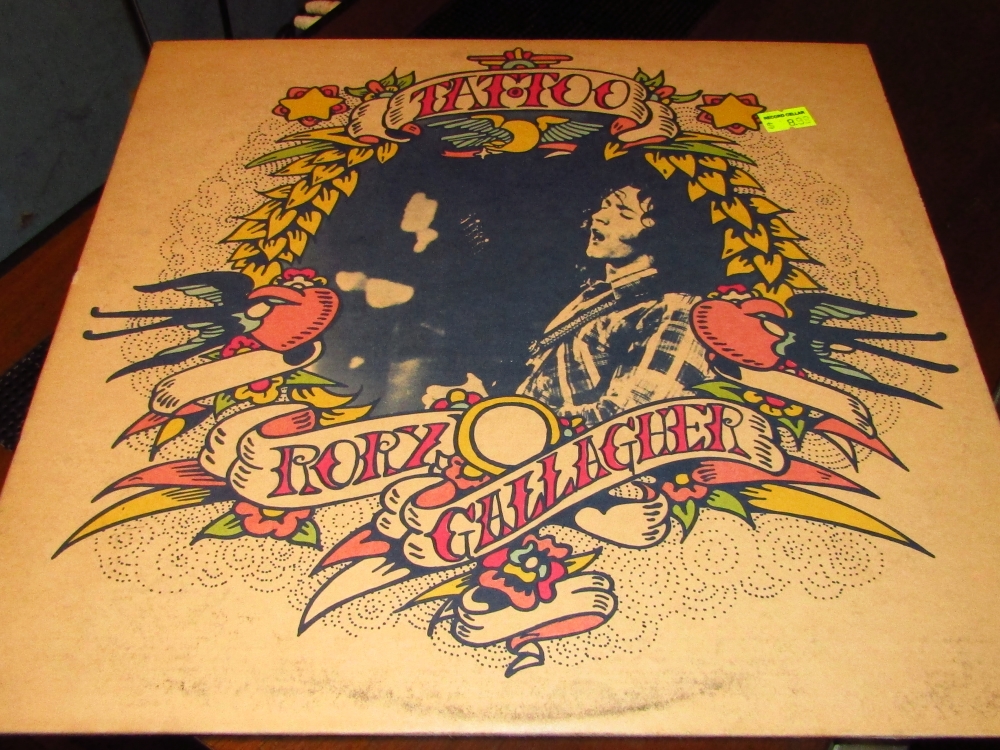 United States
September 23, 2017 3:13am CST
Today's album comes, in part, from @SerenityEngel They did a discussion yesterday I responded in, and I figured while I had some albums out I had photographed for my response in it, I'd spin one of them this morning. This is one of those artists I heard tons about over the years, but never actually owned anything by him until a few years ago...many years after his death in 1995.

Rory Gallagher - Tattoo

Lyrics This hotel bar is full of people, The piano man is really laying it down, The old bartender is as high as a steeple, So why tonight should I wear a fr...
7 responses

• United States
23 Sep 17
Loved his Sledge-O-Magic, too. Oh, wait, wrong Gallagher.

I remember
Photo Finish
getting airplay in 1978. Oh, for those days again.....

• United Kingdom
23 Sep 17
That was when the record industry was very interested in Rory and giving him the big push to get him into the mainstream. Rory wasn't so keen. I think he had scrapped an album before Photofinish and then punk happened and the momentum around Rory slowed, then stopped in the 80s with the new wave bands etc. He was putting records out himself in the 80s. No record deal I believe. His drinking went through the roof and the medications from the doctor and he went into physical decline. Such a shame. I wish I could have been there for him.

• United States
23 Sep 17
Yep he will do.


• Anniston, Alabama
23 Sep 17
I do not know the name but will listen tomorrow when at the computer.

• United States
23 Sep 17
I'd read about him for years, always good reviews, but no one I knew ever had any of his stuff. I bought the album 'Calling Card' a few years ago finally when I saw a used copy and I wish I had started listening sooner

• United Kingdom
23 Sep 17
I recommend listening to moonchild, secret agent, million miles away, Just the smile to begin with. I could post loads of links.


• United Kingdom
23 Sep 17
@SerenityEngel
And there's so much footage on youtube of Rory. Loads and loads of it. 70s stuff with the classic band lineup of gerry mcavoy, rod d'eath and lou martin is my fave era.

• Philippines
23 Sep 17
Not familiar with this one. Will give it a listen. Thanks for sharing this JJ.


• United States
23 Sep 17
He never hit it 'big' with the general population although he was well known in the music world

• United Kingdom
23 Sep 17
@JolietJake
I've read he's sold around 40 million albums, but no one is sure how many sales because it was the 70s and counting methods back in the day etc. He didn't get big in the way Led Zep did but he toured his butt off and built up his following that way. He's definitely sold millions that's for sure.

• Los Angeles, California
3 Oct 17
I never heard of Rory Gallagher before.

• United States
3 Oct 17
He's a pretty good guitarist

• Denver, Colorado
23 Sep 17
I saw him open for Rush on the Signals tour. He was great.