Chicken Ramen: My Daughter Made This One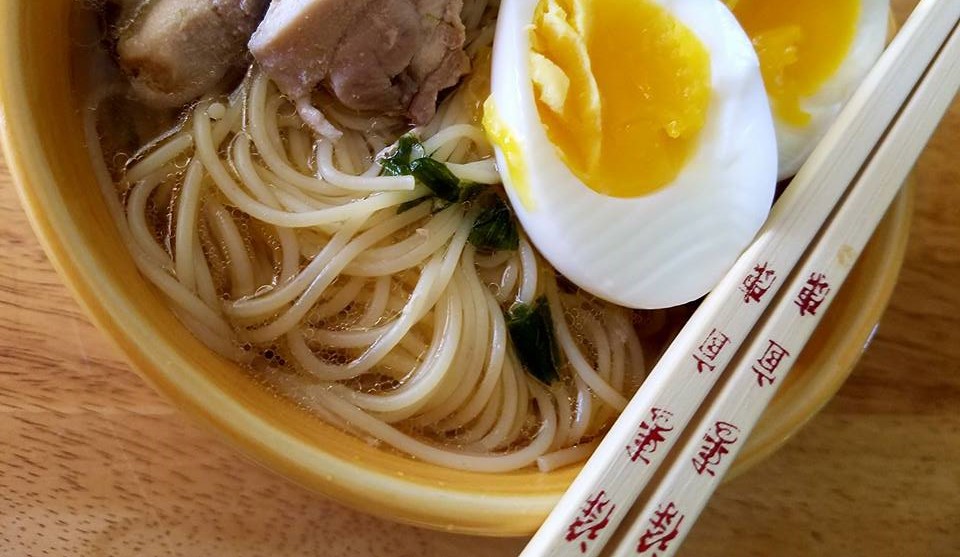 United States
September 23, 2017 8:47am CST
Last night we decided to make chicken ramen for dinner. This is something we make from scratch. No store-bought meal here! And it is so worth it! My daughter decided she wanted to have a hand at making it alone this time. The last few times, she was making it with me in order to learn the recipe and its Asian tricks for great ramen noodles. It came out great! We've already made Pork Raman, Seafood Ramen and now Chicken Ramen. My daughter is finding it difficult to find a job in a restaurant. She's never had a job before but that doesn't mean she's inexperienced. She took a food class in school which taught prepping the foods, making a meal within a time limit, and they had to prepare a meal, which was served and taste tested. Add the fact that she cooks with me a wide variety of things from burgers, pasta meals, salads, and these asian meals but no one is hiring. She even tried to just get her foot in the door waiting tables. As always I shared a photo.
4 responses

• United Kingdom
23 Sep 17
All the chefs in my kitchen started out as dishwashers and then moved up and went to college etc to get chef qualifications. Are there any hotels near you? If so try there in any capacity such as housekeeping or reception etc. Reception people and office people often start off in the restaurant here then move acros departments, you're right that it's easier to move to where you want to be when you already work in the establishment. Shame you don't live here as I could get her a restaurant job in ten minutes


• United States
25 Nov
She actually started working at a store. She'll be learning deli first which is include portions and platters. She hoping to also learn bakery as well. She tired hotels but they were only hiring front desk people. So foot in door, she'll get some experience.

• Switzerland
23 Sep 17
My cousin has a restaurant in Italy and he is a chef. He does exactly as
@Mike197602
explained, all the chefs in his kitchen start as dishwashers, even if they already went to a cooking school.

• United States
25 Nov
Most places weren't hiring in those areas but she finally got something. Thanks

• Switzerland
25 Nov

• San Antonio, Texas
25 Nov
That looks so delish ! & beautiful picture taken

• United States
23 Sep 17
I do hope she does find a job in a restaurant. She really would enjoy a job that involves food.

• United States
25 Nov
She finally found a job. She'll be starting in deli.