How can we get rid of mental pressure or stress?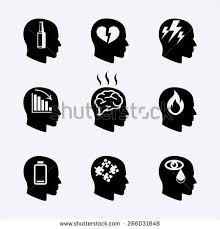 Canada
September 24, 2017 4:59am CST
There are different reasons of mental pressure and stress. It may be due to social, financial, or personal reasons. Whatever the reason may be, it has very bad effects on mental as well bodily health of the individual being suffered from mental stress. How can we get rid of mental pressure?
4 responses


• Canada
24 Sep 17
Sorry for mistyping. I meant for mental pressure. Good mental health is required by all human beings.

• Nairobi, Kenya
28 Sep 17
First and foremost, communication is key when it comes to personal reasons, could be relationships or family. Talking about issues reduces the weight they could be having on an individual. secondly, me-time is crucial so that one can have the opportunity to regroup his/her thoughts. Taking a breather just walking down the road, listening to music works magic! Third, it is important to prioritize issues to avoid getting mixed up and get stranded. Handling an issue at a time. Lastly, one has to learn to accept that some issues need extra help and involve others instead of trying to handle everything on their own.


• Mombasa, Kenya
24 Sep 17
Take a break from the normal routine, go out and relax, just doing you alone