More important things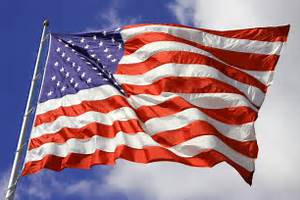 United States
September 24, 2017 8:34am CST
As you all know I am not a Trump fan, but I do have to agree with what he did say about the NFL players taking the knee instead of respecting the USA and the flag. The players should be fired if they do not and stand and respect the flag!

He has also said that the president has more important things to do besides tell the Washington Redskins NFL team that they need to change his name.

7 responses


• United States
24 Sep
@AmbiePam
Well I am part Native American and I do not find it offensive at all. it has just happened in the past five years or so that people starting acting all offended by it and most of those people are not native Americans. Besides what this is about there are more important things that the president should be taking care of like bomb threats, health care, taxes and more

• United States
24 Sep
Some people are saying it is offensive to Native American's....... SMH......... I am part Native American and I am not.


• United States
24 Sep
Yes they all should stand and show respect for our country.

• Philippines
24 Sep
Okay, then maybe he could suggest the nice name aside from Redskins

• United States
24 Sep
He should be spending time doing other things by thinking of a new name for an NFL team.


• Boise, Idaho
24 Sep
No Trump fan here either. Every once in awhile he does something that makes sense.

• United States
28 Sep
Yep, that once and a while is few and far between.


• Boise, Idaho
28 Sep

• United States
24 Sep
We are boycotting the NFL, NBA, and ESPN here. The veterans in my family love sports, but they love their country more.

• Greencastle, Indiana
28 Sep
I disagree, those that don't respect the flag they need to be docked a month's worth of pay, but not fired & the Redskins shouldn't change their name & if they did what on earth would the team call themselves? & he's RIGHT he has a MESS on his hands & this just ADDS more to the pile & holds everything else up that need to be fixed or tended to that is MORE important.