My Photography - Galaxy in your hands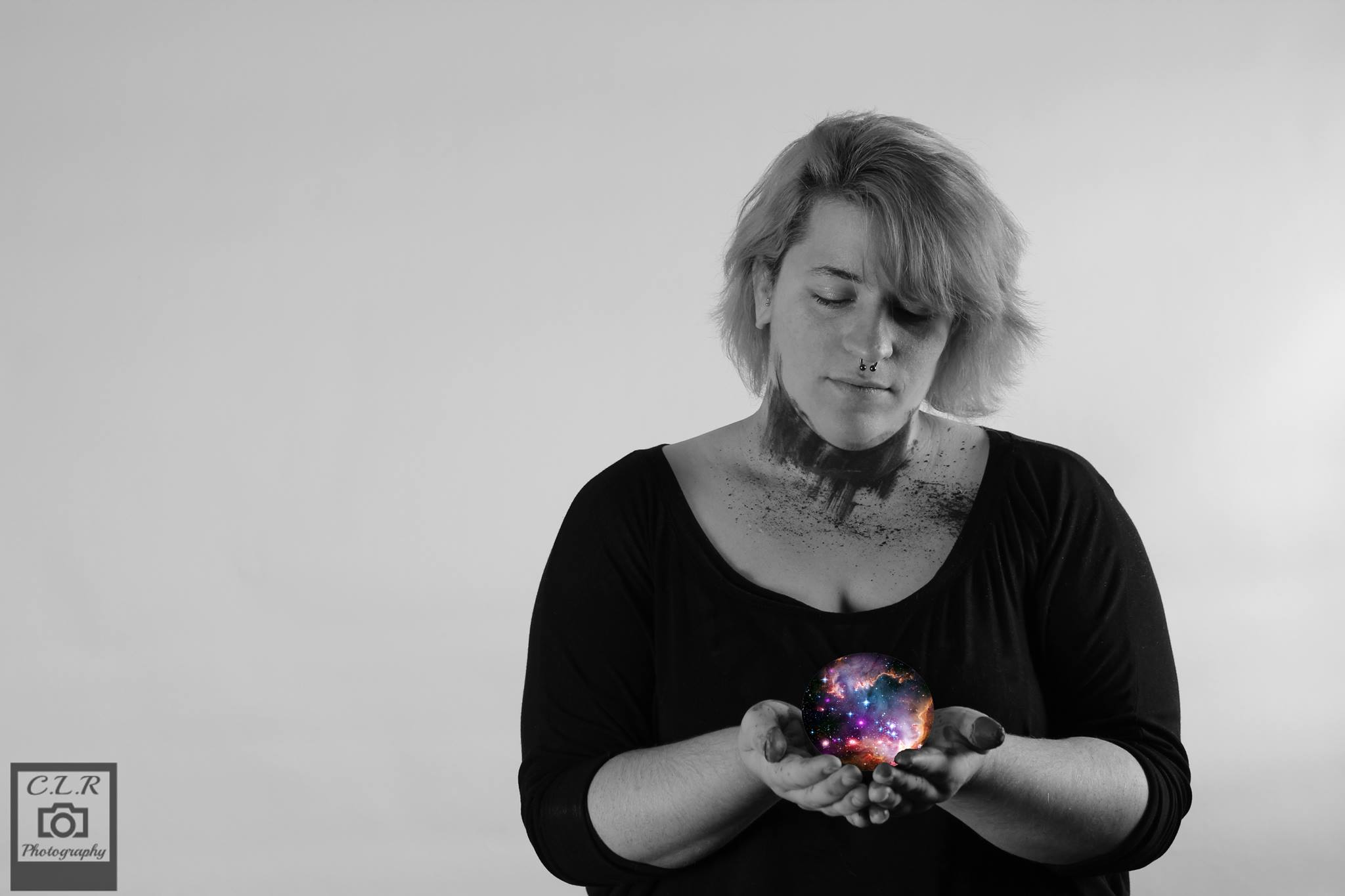 United States
September 24, 2017 11:28am CST
So I posted in the past about taking a photography class this semester. Well, we have been in classes for over a month now & I can say that I haven't learned a single thing from my photography class. The teacher is kind of a jerk and for some reason thinks it is cool to talk down to all the students in our class. Claims to have a degree in it but couldn't tell us what any of the basic functions on the Canon cameras were. Instead, he just played a Youtube video...... that is what I was doing before to learn stuff so why am I paying an extra fee to learn from Youtube. I know Art is subjective but this man really doesn't have good taste in photos. We have to fo presentations on photographers and the ones he wants us to do projects on are people that I don't understand how they make money from them but then the professor had the nerve to tell several students their photos were bland but some of the photographers he thinks are great take photos of literal trash. He also tells students that the photos they like aren't good & that he likes another one which several students have made comments on & have stated they feel obligated to print the photo he likes over the photo they like for the project because they feel it will affect their grades. It is like he doesn't understand that everyone has a different idea of what is good & what we like & that what he likes is what is best. He also wants us to take photos in monochrome until the 5 project which is at the end of November when the class is almost over. We told him this was a waste of our time in the class since we are in one of the most beautiful places for color photography & we are going to miss it all. By the time we get to the color project the only colors that will be here is white and dead things. People that aren't from the mountains don't realize that fall comes about 3 months earlier here than it does other places. This upcoming weekend is our peak season for leaves & some of the trees have already lost almost all their leaves. Well, so far this is the only photo I like that I took for this class & that is because of the editing I did to it. I can't use it for a project because it has color in it & he wants us to use the photoshop stuff he has taught us with is next to nothing. He looked through all my old photos I took before the class & told me I was good & creative & he would like to see that more in my photos but that's hard when I can't-do the editing or setting that I want. Black & white just doesn't look good for every photo & to me it makes all my photos look grainy. Plus it gets boring when you've been taking photos of the same things for the last three years. Anyway here is this photo of Morgan & I photoshopped a galaxy into her hands. The black stuff on her neck & hands is just paint & from another photo session we were doing. The black paint made one of her fingers look like a sausage and I tried to lighten it up as much as I could.
8 responses

• United States
24 Sep 17
I love this photo Casey! Thanks for sharing it.

• United States
28 Sep 17
Thank you. I like it a lot as well

• Cuyahoga Falls, Ohio
24 Sep 17
That's a great photo. I would love to take a photography class someday. As for your instructor, he shouldn't be teaching his class that way. Too bad you can't make complaints to your dean about him.

• United States
28 Sep 17
You would be surprised at how much colleges don't care about how the professors do things as long as they don't break any laws. All most care about is the money. I'm not learning anything in this class and I would like to take another one in the future with a professional photographer. A woman at home does it who is my friend's aunt and she sometimes does classes. I should have taken hers before coming back to school.

• Cuyahoga Falls, Ohio
28 Sep 17
@CaseyRoss9966
Bummer. I couldn't have agreed with you more. Maybe you can take it online like distance learning or something like that.

• United States
28 Sep 17
@KristenH
I have thought about doing the online program for professional photography through the New York Institute for Photography after graduating here.


• United States
24 Sep 17
You really did a great job on that photo!!


• United States
28 Sep 17
I wasn't forced into the class. I decided to take the class but at the time when I registered for the class another & better professor was teaching it. He got another & better job offer & decided to take it so they just rushed & found the first idiot with a basic art degree to teach it.

• United States
28 Sep 17
My facebook link changed and I didn't change it till just now.

C.L.R Photography, Henderson, North Carolina. 47 likes. C.L.R. Photography ran by Casey Logan Ross. I have been taking photos for the last 3 years & I love doing it. I do photo sessions. Price varies.


• Jacksonville, Florida
24 Sep 17
Well this is a good photo! I'm sorry your not happy with the teacher or the class, that stinks especially since your paying for it.

• Daytona Beach, Florida
24 Sep 17
Great photo. Photography is really interesting. I enjoy taking digital photos and putting them into my PC. I don't try to change them but love to take photos just the same.