Sept 25- DIY Paper Lantern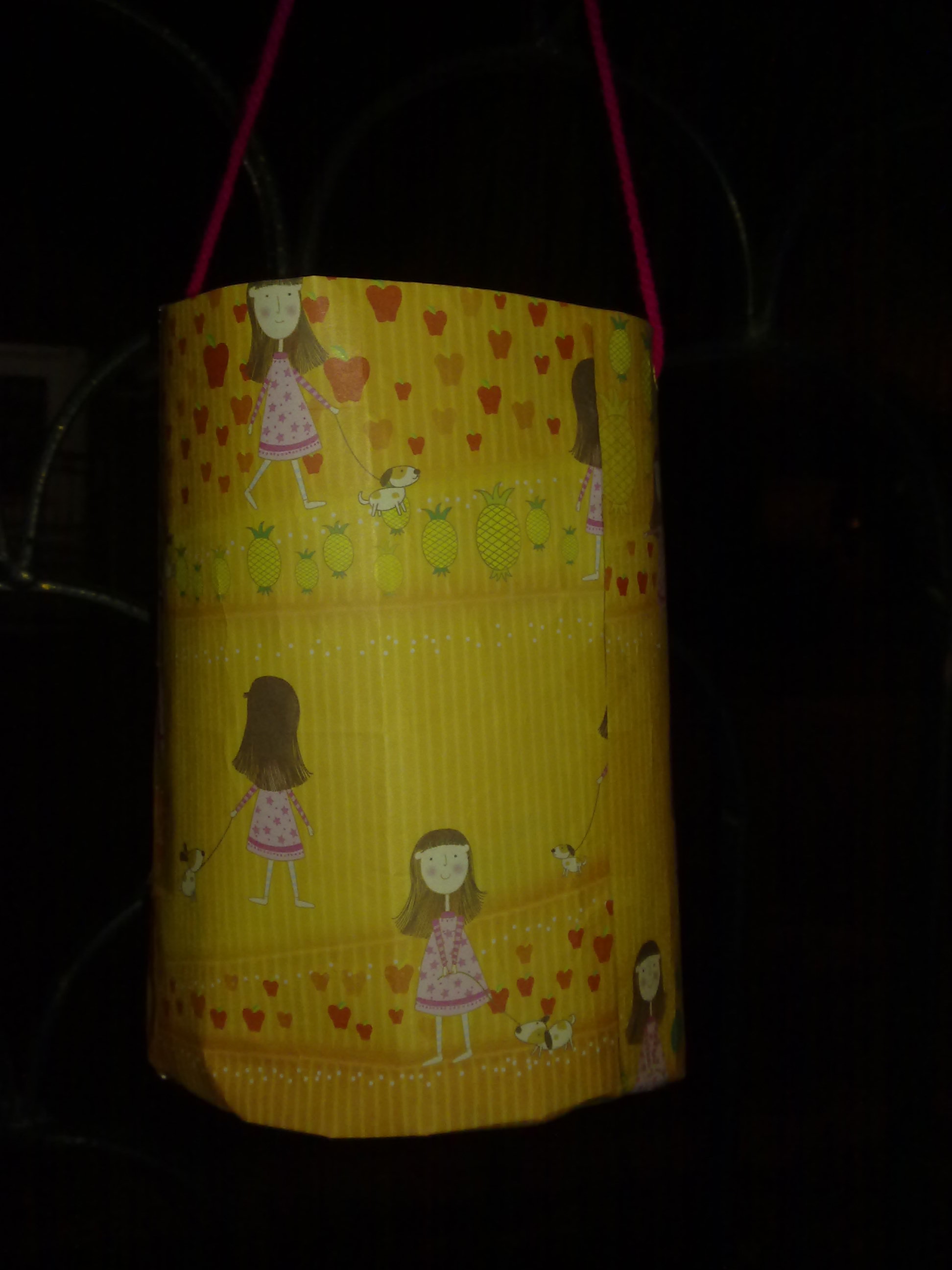 Malaysia
September 24, 2017 8:25pm CST
Halloween has lanterns right? Either you can use a milk jar or a empty pumpkin, poke some holes to make the eyes and the ugly smile while you lit a candle inside. Same goes with Mooncake festival. Paper lanterns , plastic lanterns and battery operated lanterns are sold in the market. Lanterns are fun for kids because they love to watch the light glows in the dark but cries when the lantern burns up into fire. That is why some parents opt for battery operated lanterns instead, safer and last longer. My kids are school age kids. So, I made DIY paper lanterns for them. It is easy. All you have to do is use a piece of color paper or old wrappers, wrap around a milk or MILO tin. For the base, use a hard cardbox in order for the candle to stick onto it. Poke one hole on the upper left hand side and right hand side of the paper lantern. Pull in a string from one hole to another, tie a knot in order to hold up the lantern. Try it , your homemade paper lantern. Always reuse old items, safe cost and money. How do you make pumpkin lanterns? my photo- paper lantern for Mooncake festival from recycle items
7 responses


• Malaysia
27 Sep 17
oh i see..... what are the festival that switzerland observe?

• Switzerland
27 Sep 17
@peachpurple
It depends which part of Switzerland, we have three different languages here, German, French and Italian and the three groups follow different holidays and traditions. Here in the south (where we speak Italian) we follow the Catholic holidays.

• Malaysia
27 Sep 17
@LadyDuck
Oh I see, 3 languages, that is awesome, with different festival to celebrate, I must visit one day !



• Malaysia
28 Sep 17
@peachpurple
Ooo oh! I thought like tanglung or something


• Malaysia
28 Sep 17
@Tracy04
no lah.... They use empty milk jugs or jars or real empty pumpkins

• Guangzhou, China
25 Sep 17
It seems that the Mooncake Festival tradition maintains very well in Malaysia

It is one of the most important festivals for Chinese. And playing the lantern is also the tradition and children love it. However, today most people just buy the lanterns rather than making them.

• Malaysia
28 Sep 17
yes, more parents are buying battery operated lanterns for kids, avoid the fire, kids can't handle them. Mooncakes are still popular here, they buy to give to family members or clients

• Guangzhou, China
29 Sep 17
@peachpurple
Yes, and perhaps this is why the mooncakes become much more expensive today.


• Malaysia
25 Sep 17
thanks, I try to help mother Earth, reduce trash and reuse them. Do try homemade crafts, you can save a lot of money for the gifts

• India
25 Sep 17

• United States
25 Sep 17


• Waikoloa, Hawaii
25 Sep 17
the lantern can fly right ? and its have a candle

• Malaysia
25 Sep 17
No, doesn't fly, not the BIG lantern. This is a small lantern, you use a stick or cane to hang on the lantern string that dangles in the air.