Have you had one great idea that some body else got credit for first?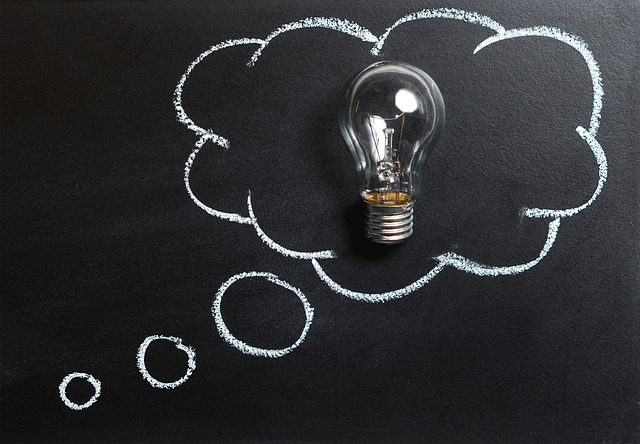 Dallas, Texas
September 25, 2017 12:19pm CST
have you ever had a big idea, so new and fresh that to you seemed like a major mind blowing breakthrough and then submitted it online only to find out 20 years later, that idea had been used but the credit for it given to another person? This happens all the time. But I just wanted to ask you if you ever came up with a world changer, a super fantastic idea that you thought that nobody on earth has ever come up with and you wanted to take that next quantum step to get that idea online but did not bother to first go get a patent on it? I have. Now that I have realized that people in fact do read my blogs or have in the past, lots of my old ideas that I submitted over 2 decades ago have become reality today, either by sheer coincidence or there might be a percentage of a chance that it was my idea, read by another person, taken that next step, by using it and putting that idea to work? Do you come up with innovative ideas that you think would be an improvement on the old ones? For example, do you sometimes tear the top off a pack of chips only to have the chips fly out all over the floor? Do you think sometimes that maybe the manufacturers of potato chips don't care if we can't close the bag back after opening them cause maybe they think we would just eat them all at once and not need to close the bag to re-open it later and to keep those crispy salted chips fresh until next time? Well, it's ideas like these that fly over corporate heads. They just don't think like people who are ideas people like you and me. People who consider themselves ideas people, like you and me, writers and conversationalists who spend hours every day on social media sites, often keep a daily do-list or ideas book to jot down thoughts, if for nothing more than to keep our thoughts in proper order, are the ones who write stuff and all the other people simply read our stuff casually and sometimes they like to copy our work. Its like that. People not only plagiarize us, they sometimes steal our ideas and run with them all the way to the bank.
https://www.entrepreneur.com/article/242069
5 responses

• Santa Fe, New Mexico
25 Sep 17
No I don't. I'm not that smart, LOL. I have many photographer and writer friends who have material outright stolen from them all the time. Plagiarized nearly all day every day on the internet. It's crazy people do that to each other. As far as the blog material, that can be hard because it's not impossible for someone to have NOT seen the other work and still come up with the idea. Depends on how detailed it gets.

• Dallas, Texas
25 Sep 17
Yes, very much true as to how much detail originated from one person's own written work and/or images. It is harder to steel work that is watermarked and digitally signed. It is harder to steel work that is first has a copyright to it. The steps to get an idea copyrighted have to be understood before anyone attempts to keep their work safe and free from copy cats who spend their entire lives getting rich off another's original works. It's sometimes the reason people are afraid to even submit any real good quality written works or art or ideas because of that fear of having their work stolen and never getting credit for it themselves.


• India
25 Sep 17

• Dallas, Texas
26 Sep 17
@vsai2008
, Yes, indeed. Learning from the University of Life.




•
25 Sep 17
It hasn't happen to me yet at least. I would probably know that feeling though since I probably experience something almost like this but I don't think it's the same. I know this like this is something people should be mad, thought of the idea, someone stealing it, they get credit. I think my experience falls more in appreciation than idea.

• Daytona Beach, Florida
25 Sep 17
Nope my ideas are not that innovative that someone would think of stealing them.

• Dallas, Texas
25 Sep 17
You never know.

, People have ideas all the time only they think they are not worth anything. Ideas can be as simple as using a nail or a screw or waxed paper or foil. Even bait for a fish can be a matter of choice and the idea of using the right bait for a fish can be the difference between having dinner one night or eating a can of beans. Thanks for your comment.


• France
25 Sep 17
I have learned long ago that if you do not want to have your ideas stolen by others you should better keep them for you. I am careful to not disclose unpublished data to not find them commented and analysed by somebody else than myself. Some people are very good when it comes to exploit the ideas of others.

• Dallas, Texas
25 Sep 17
Thanks. I will do better with my ideas if I come up with new ones later on. I know I will.