TENS Machines for pain relief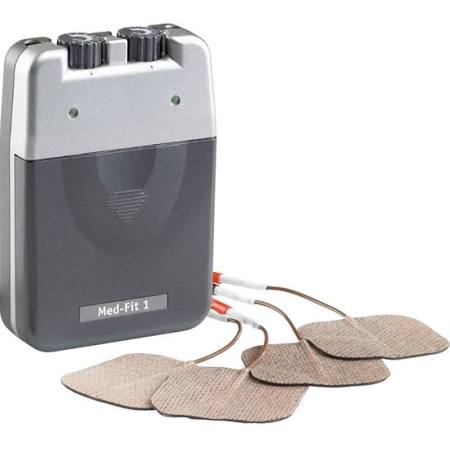 United Kingdom
September 26, 2017 11:23am CST
I was having a conversation yesterday with a friend about TENS machines. I've used one for years for pain relief. They really do work. My mine is broken, so I've finally gotten around to ordering a new one. Helps cut down on the amount of painkillers needed. If you suffer from chronic pain, I do recommend it.
4 responses


• United Kingdom
26 Sep 17
I was told about it by a lovely lady who had an operation go wrong and was left with a trapped nerve. I normally use one every day, but like I say mine is broken.

• United Kingdom
29 Sep 17
@Kosgey
It arrived yesterday and worked so well I didn't need to use pain killers in the afternoon. They are fab items!


• United States
1 Oct 17
I wish I had a good one of these..I got some one for a discount but it is useless. I know they are good.

• United Kingdom
1 Oct 17
I saw some on Ebay for £5, but no, I got the £20 one that I have used for years instead. Stick to what I know works.

• United States
1 Oct 17
@SerenityEngel

Which one is it you have Serenity? I need to find a good one.

• United Kingdom
2 Oct 17



• United Kingdom
30 Sep 17
With Fibro I have pain points on my lower neck and upper shoulders and yes it does help me with neck pain. I've used it on my legs and arms as well. Not too expensive. It won't break the bank.

• Canada
30 Sep 17

• United Kingdom
1 Oct 17
@marlina
I've had a TENS machine now for about 11 years. They don't tend to last too long, but they cheap enough to replace.


• United States
1 Oct 17
I probably could use this for my back ache

• United Kingdom
1 Oct 17
yes, you could. Might need someone else to stick the pads on for you depending whereabouts on your back the pain is.