Sept 28- My Homemade Laptop Cooling Fan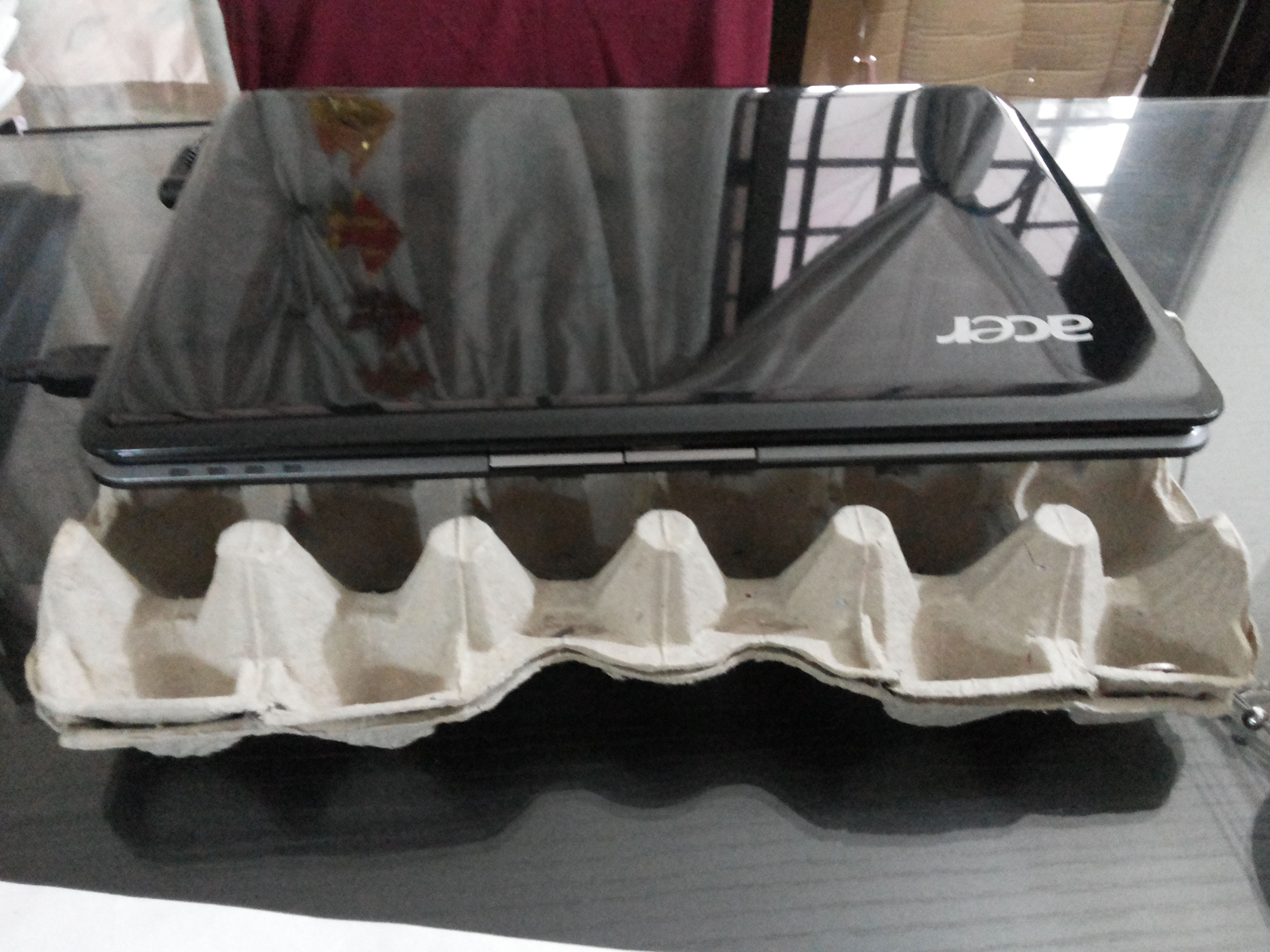 Malaysia
September 28, 2017 4:23am CST
My Laptop was making a loud noise as it becomes hot after several hours online. I knew that sound was coming from the fan because when I put my ears near it , the buzzing sound came from there, I could feel the heat too. My laptop needed a cooling fan to reduce the heat so that the CPU fan would cut down on the speed that caused the noise. I tried stacking up the telephone books and enclopedias, still the noise exist. Finally, my hubby suggested that I should use the egg tray, that has 30 holes to allow the heat to flow out. It was a brilliant idea! I took 2 empty egg trays made from recycled paper, put them underneath my laptop. In 10 minutes, the noise had gradually reduced. Don't have to waste money on another computer accessories, just use the egg tray!! Have you got any DIY ideas for your laptop or gadgets? my photo: egg tray
8 responses

•
28 Sep
Acer often has that problem (but I was told others often do the same after a while). I had to use some block of wood (my kids' old toy years ago) to put at 4 corners. Worked fine for another 7-9 yrs before it got too weird to save.

• Malaysia
28 Sep
clever idea! Got to find those lego or duplo blocks.....

•
28 Sep
@peachpurple

(When my little ones saw their mum did that, they thought the idea was cool, so they took things out from under my laptop and played with them for a while, then said, 'here mum, you could have them back!'

).


• Germany
28 Sep
As far as I know egg trays can be used for sound proof walls


• Malaysia
28 Sep
ah... cool idea, so paste the egg trays on the wall?

• Germany
28 Sep
@peachpurple
Yes but first paint it with any colors like Red or Black or White





• Malaysia
28 Sep
sure, do try, I think those laptop cooling fan is going to have a big drop in sales

• Philippines
28 Sep
do you wait for it to cool down, or do you use it while it's one top of the egg tray?

• Philippines
29 Sep
@peachpurple
wouldn't your wrist or arm hurt? it sounds like an awkward position.

•
8 Oct
nice that you make this idea womderful i think you can make it a business too right?

• Malaysia
8 Oct
Really? Then I should open up a DIY business then !