Do you like to prick whiteheads?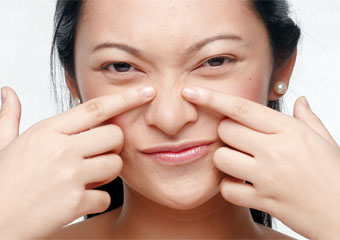 Davao, Philippines
September 28, 2017 10:07pm CST
I do! One time, I was busy scanning my Facebook newsfeeds when I bump to this video about curve tweezers, and it amazes me how this thing really works and they are selling it. I was thinking if I could use to the boyfriend since he has whiteheads. Well, I don't. So I ask the boyfriend if he can buy that curve tweezers for me so that I can prick his whiteheads, and he said NO. He said he works for his whiteheads and that should leave it there. And I was laughing.



Now even though the connection is so slow, I am watching videos with pricking whiteheads and I like it.



Picture grab from Google.com
5 responses

• Waikoloa, Hawaii
29 Sep
i want too pinched white head

• Waikoloa, Hawaii
29 Sep
@JustBhem
yes cause the feeling if you scrach it is too cool and addicting do you feel the same? and i dont want that people staring at me beacuse of a lots of ballons in my face so i pointed my sharp nails anf its gone

• Toccoa, Georgia
29 Sep
I will sometimes use a needle to pop a white head.

• Toccoa, Georgia
29 Sep
@JustBhem
In some situations it does do the job, so yes,


• India
30 Sep
Yes , I like to prick whiteheads. When my mother see's me doing it,she scolds me but later automatically my hand goes to prick the whiteheads on my face...