Do You Have A Sweet Name?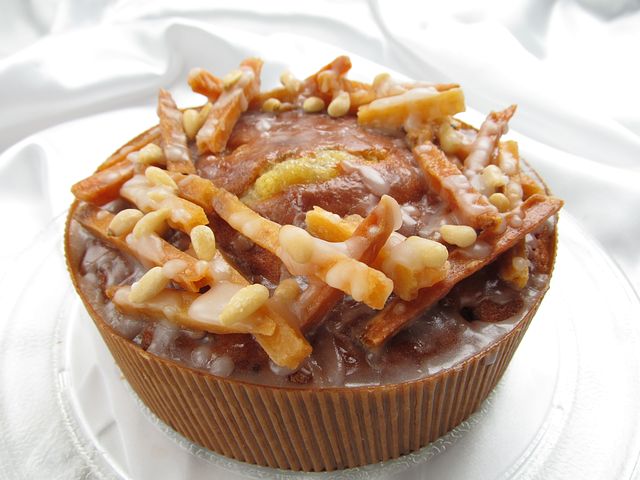 Kakamega, Kenya
September 29, 2017 3:54am CST
I wonder what I will answer to that one. I know Meshack was among the three Hebrew boys who refused to eat rich food in Nebuchadnezzar's palace. The others were Shadrack and Abednego. Whether my name means sweet or foul is what I do not know. *******************/***********/////* People call me 'Mesh'. It is not sweet as it remind me of mesh wire. It means something like being meshed. Wow! It is my name. *****//////////***********////*****///** What is the meaning of your name? Have people said your name is sweet? I love names like Entsar, Love and others. They sound sweet. All are lady's names.
7 responses


• Kakamega, Kenya
29 Sep
Oh, I love that. So yours is a sweet name. Thank you Does it have a shortened version?

• Kakamega, Kenya
30 Sep


• Philippines
29 Sep
Maybe the name Danny also sweet one

• Kakamega, Kenya
30 Sep
What does it mean? It may sound sweet and it means bitter


•
29 Sep
I was born with several names. I was born with a Hebrew and Yiddish name and English first name and middle name. My English name is Phyllis and it means green leaf. My Hebrew name is Hannah, but, I shortened it to Hanni. It means favor or grace. I really like this post. My Yiddish name is Fagey and that is a bird.

• Kakamega, Kenya
30 Sep
Very sweet indeed. I love your explanation Phylis. Am grateful

•
1 Oct
@stbrians
Eagle Speed, you can call me Hanni. I have been Hanni for many years. When I got married here in Israel I Hebrewized my name and shortened my Hebrew name from Hannah to Hanni and have been known by that name ever since. Phyllis is gone and is only used when have to deal with American things.


• Kakamega, Kenya
30 Sep
Yours is sweet. Peace is needed in the world

•
29 Sep
cherry pie is my sweet name that looks delicious foods what the name of that cuisine ?

• Kakamega, Kenya
30 Sep
Oh, Cherry! I downloaded it on pixabay and never bothered with its name. I wanted it to look sweet. Actually you have a very sweet name

• India
29 Sep
The dish in picture looks delicious. What is it. ? My name means "peace"

• Kakamega, Kenya
30 Sep
I just wanted it to look sweet. To be honest, I do not know the name of the food.Good sweet name

• Malaysia
29 Sep
My real name is a flower, not a sweet name. I wish I had a wise name instead.

• Kakamega, Kenya
30 Sep
Flowerchilde, flower is sweet in both smell and sight. I love flowers. Are they eaten