JJ's Vinyl Madness Countdown #778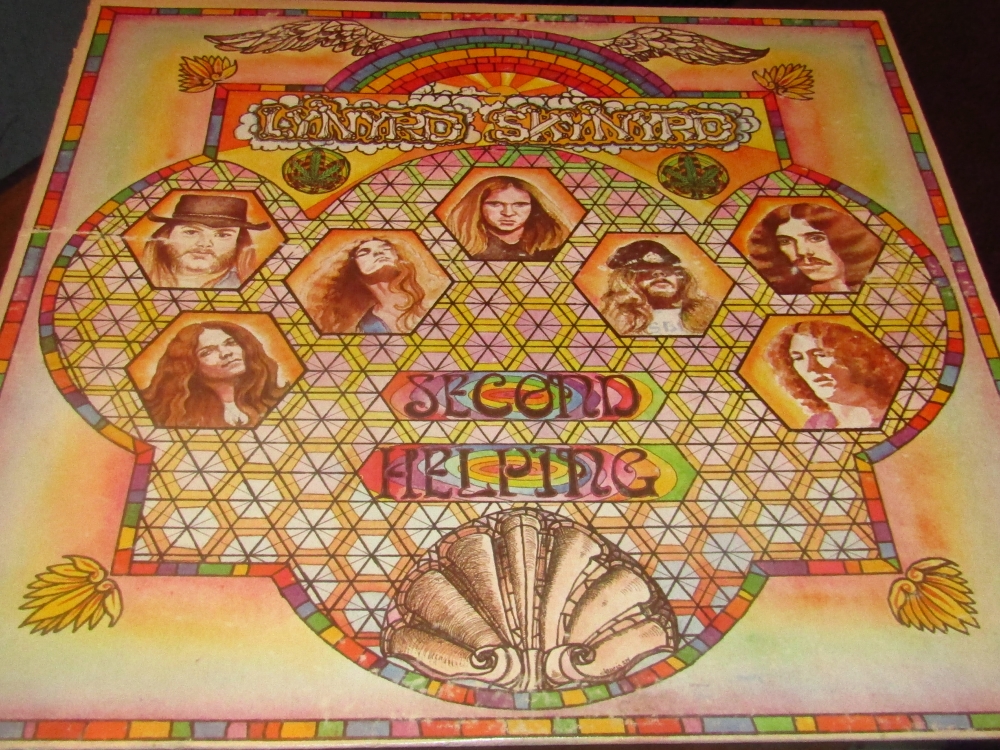 United States
September 29, 2017 5:41am CST
Easily my favorite Skynyrd album.

And like many albums I have searched for high and low, with no success, I ended up getting it given to me. There's nothing quite like getting a stack of albums home after someone says "Hey, come get these if you want them" and as you flip through you find one (or two or three at times) that you'd been trying to find for a few years. Yeah...I can always go to Discogs or eBay and easily find stuff...but I like digging 'in the wild' so to speak at used and second-hand shops. That's part of the fun.

Lynyrd Skynyrd - Second Helping

Skip navigation Sign inSearch Loading... Close Yeah, keep it Undo Close Watch QueueQueueWatch QueueQueue The next video is startingstop Loading... Watch Queue Queue __count__/__total__ Loading... Find out whyClose Dezi Stegient Loading... Unsubscribe from
8 responses

• Los Angeles, California
29 Sep 17
Scar prefers some Free Bird.

• Redlands, California
29 Sep 17
Indeed, like finding buried treasure.

• United States
29 Sep 17
I wish everyone in town that had albums they'll never play again just sitting around would give them all to me...or at least take them to a resale shop...

• Redlands, California
29 Sep 17
@JolietJake
I know think how many probably throw them in the trash or something.


• United States
29 Sep 17
@crossbones27
This last batch of 90 I got were heading to the trash, but someone grabbed them because they knew I would want them


• United States
29 Sep 17
Play me a song, Curtis Loew!!!!!

• United States
29 Sep 17
I used to play an acoustic version of that

• United States
29 Sep 17
Aw a little twinge of remembrance..love it JJ, thanks


• Anniston, Alabama
29 Sep 17
Where you like the albums I like the very old books, or art, or crystal.

• Philippines
30 Sep 17
Love me some Lynyrd Skynyrd!

• Daytona Beach, Florida
29 Sep 17
Nice share. Not my favorite group but I do like some of their songs.

• United States
29 Sep 17
I like digging also. But here where I am there are not many records stores left and to find a person or place looking to just give their vinyl sway, well, that is next to impossible. But I do search for things like that. I never got into Skynrd much. Although I do like some of their songs. I am at a point in my life that I have more time to enjoy my vinyl. So it seems fitting to start getting more into Lynrd Skynrd.