The South Oak Cliff High school Mighty Golden Bear Band and the lone trombonist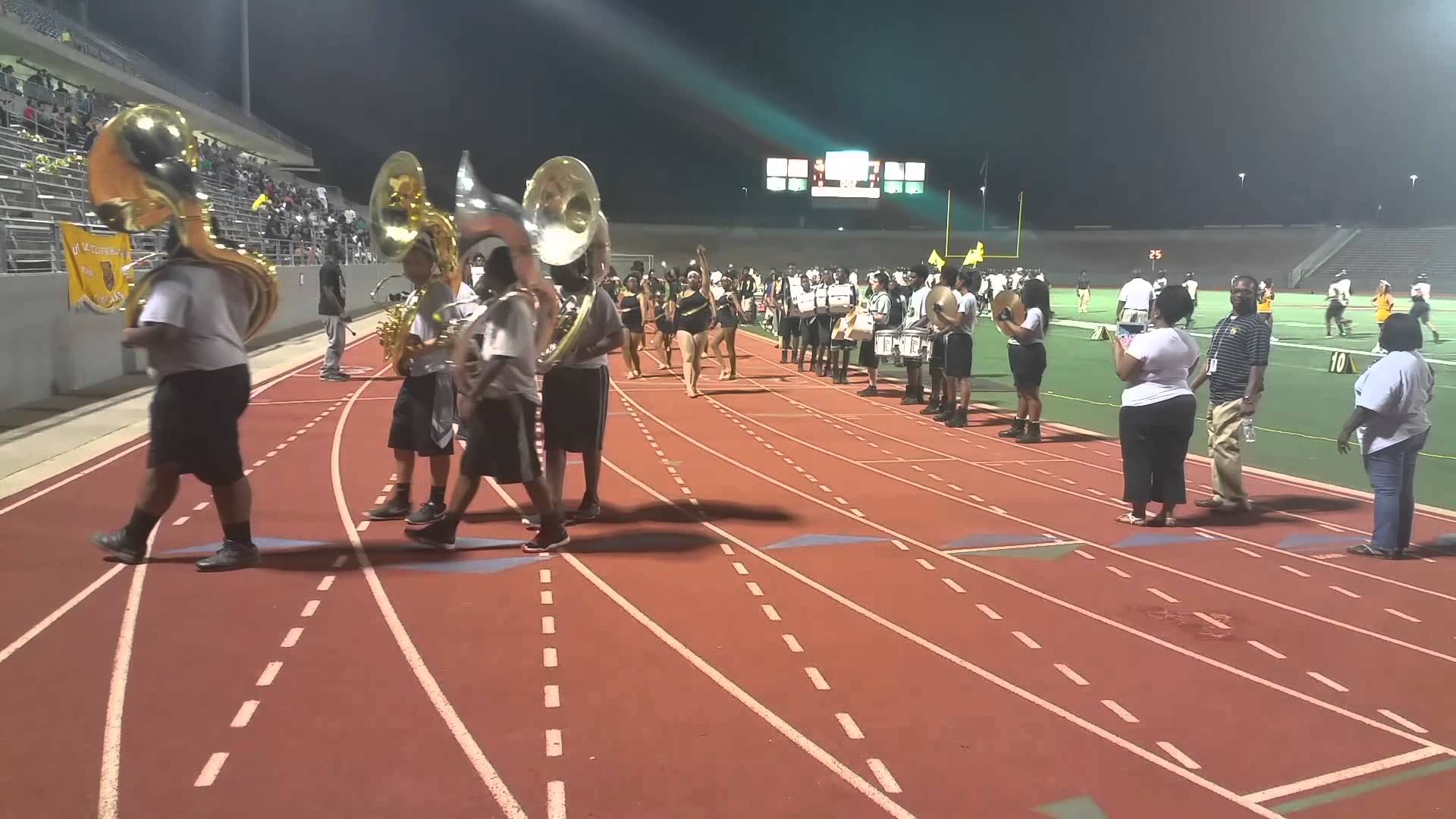 Dallas, Texas
October 1, 2017 8:13am CST
Bench Walker Files Case no. 2 - The SOCH Mighty Golden Bear Band and the lone trombonist Bench Walker here, reporting for duty. It pleases me to say that yesterday, at around noon-ish in front of a Walmart Super Center, in Dallas, on Wheatland Road, the South Oak Cliff Mighty Golden Bear Band performed a free concert for all those who were outside Walmart in the parking lot. Meantime, a lone trombonist plays his own tunes at the other end of the shopping center's parking lot, out of step with the performance taking place directly in front of Walmart. Was this guy a band member? Or was he just that guy blowing on his trombone, who spent hours playing his own tunes? I was a bit nostalgic as I stood outside near our car, eating McDonald's french fries and a small coffee while I waited for my wife to finish her shopping for my birthday. I had to go so she could shop as it was above Top Secret for her to get my birthday gifts and I was chilling out having my coffee and fries. The band performed several songs and the drummers did their thing as their band director kept them all in tempo and the cheer leader squad danced to the music. Several people took out their mobile phones to record some of the performers and I realized that this was about the first or second day of the State Fair of Texas and I was getting a free concert without having to spend all that money at the Fair. Free concerts of any kind are a good thing. There was one thing that bothered me a bit, however, over in the far end of that parking lot a lone musician stood, playing his tunes to a different song, one he played solo, with his trombone. He had been playing his trombone over the course of many months trying to as I presumed, get some money to help himself out with his personal needs. I had no way of knowing if he had any connection to that band or if he was simply trying to make ends meet by playing solo. I could hear him clearly, in contrast, in the distance, to the South Oak Cliff Mighty Golden Bear Band and wondered, did this guy feel left out by not being in that band? Did he even go to the same high school? This remains among the unsolved mysteries from the archives of Bench Walker Files - Case no. 2 The South Oak Cliff Highschool golden bear band and the lone trombonist South Oak Cliff Golden Bears Marching Band vs Carter @ Kincaid Stadium 2016 YouTube link below: https://www.youtube.com/watch?v=kNfVaxyJyg0

Stand performance at the 2004 Dallas ISD Band Showcase at Forester Field
1 response

• Melbourne, Florida
1 Oct 17
Awww, I feel so bad for that lone kid. He probably didn't make the band or never tried to get into it. Maybe he is an introvert and was afraid to try. I would have gone to him and asked him why he was alone. That is the way I am. I don't like seeing things like that. That was great that you saw the band and didn't have to pay anything. My daughter was in the high school band all 4 years and when she was in college she had a job teaching a local high school band. She wrote and designed the marching and twirling part of it. My husband taught a few high school bands to. Both my husband and daughter were in Drum Corps for many years.

• Dallas, Texas
2 Oct 17
Thanks for sharing. I enjoyed reading your comment. I am forever grateful to my past band directors, Bill Lively from W. E. Greiner , Mr. Michael Hyde who took his place as the director of the Greiner Yellow Jacket Band, and also for Mr. Breedlove, my director in W. H. Adamson High School of the Adamson Leopard Band, Lab Band and Symphonic band. I had so much fun and learned a lot about the value of team effort and performance and learning to play the trumpet to the point of becoming first chair.

• Dallas, Texas
2 Oct 17
@lookatdesktop
was a band member of the W. E. Greiner Yellow Jacket Band now known today as : The W. E. Greiner Exploratory Arts Academy

Skip to Main Content District Home Select a School... Select a School Sign In School Sites + s 501 S. Edgefield Avenue Dallas, TX 75208 Phone: (972) 925-7100 f t p y l i Terms of Use | Schoolwires Privacy Policy (Updated) | Copyright Dallas Independent Sch

• Dallas, Texas
2 Oct 17
@lookatdesktop
thinks you might enjoy this YouTube about the W. H. Adamson Leopard Band:

We urge everyone to jump online and vote for Adamson High School Band Director Christopher Green to win a $100,000 grant from Farmers Insurance. The grant wi...