Is Literacybase Back?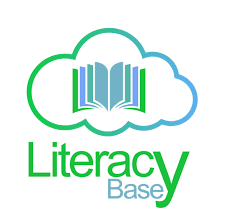 Kingston, Jamaica
October 1, 2017 10:00am CST
I received a note from a friend, saying that she'd gone to literacybase which had been off line since July and was able to log on. I went to the site, saw my 'earnings' as they were, and the site seeming as it was, but not a word from Admin. I tried to 'redeem' and those 'buttons' seemed locked. I have the feeling that the owners have come back to shake their 'money tree' . Do not post on LB until such time as Admin reactivates the earnings.
6 responses


• Kingston, New York
11 Oct 17
I all had trouble trying to long in with my user name so I use my email I have with them if you have a user name and it did not work try the email you have with them

•
1 Oct 17
Which one is better mylot or that other site? I was just curious.

• Kingston, New York
11 Oct 17
My lot pays with out us asking for the money when we reach that goal for pay out

• India
1 Oct 17
I was not aware of it,Though I joined the site,I have never been active there.

• India
2 Oct 17
@tallawah
I was able to log in today.It seems the person in charge of administration is new . So not sure whether the old payments due will be paid.

• Kingston, Jamaica
2 Oct 17
@silvermist
the prob is they don't pay, they don't allow you to remove your stuff...and they make revenue from it



• Petaluma, California
1 Oct 17
I have never heard of literacyBase -- Maybe when the earnings are active again I'll visit it.

• Kingston, New York
11 Oct 17
Yes It back but no word from support or any thing about pending payments, they owe me$10.00, so until i get paid I will not post on there just visit