Look what I got in the mail!!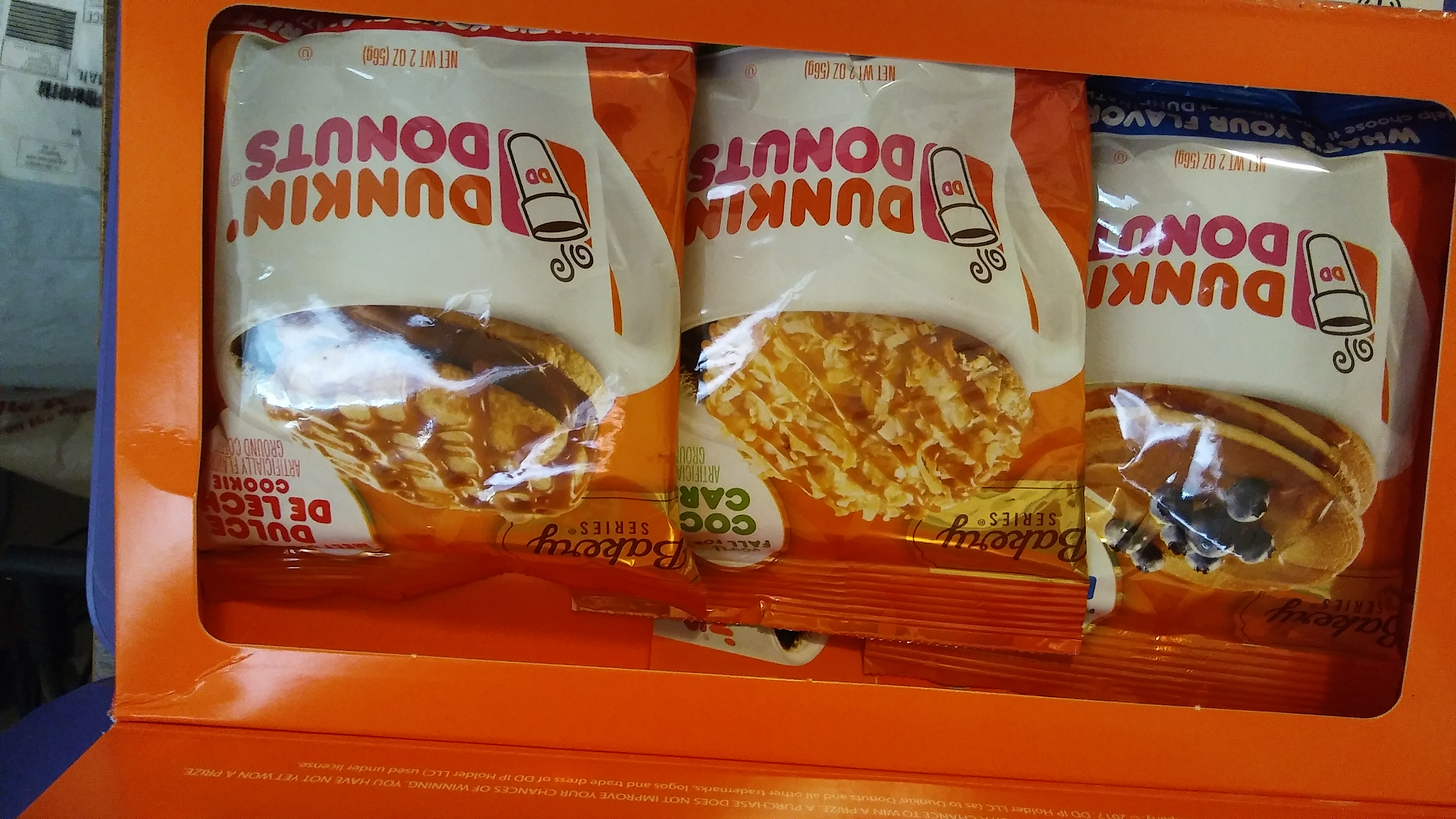 Gloucester City, New Jersey
October 3, 2017 3:54pm CST
Dunkin Donuts made an offer to people to vote on their three new flavors and I apparently had indicated my interest, but I totally forgot about it. I had no idea what they'd send or when they'd send it, but here is the box with those flavors. Each bag makes a whole pot of coffee. I only have a one-cup coffee maker, so I'll get several uses from each pack. I am looking forward to trying the Coconut Caramel and the Dulce de Leche, but I'm not sure about the blueberry. Who knows? I might love it. DISCLAIMER: I tried rotating the image, but it still shows up upside down here. DANG! Have you ever participated in a tasting for any products? I know Lay's potato chips has them periodically, but I haven't done theirs.
8 responses

•
3 Dec
No, I am haven't. So how were the donuts? Would you recommend them to people?

• Gloucester City, New Jersey
5 Dec
Believe it or not, they weren't donuts. They were samples of new coffee flavors they wanted opinions on. The one with the most votes would be the next one introduced. They sounded good except for one (to me), but I actually liked all three. One was blueberry pie, one was coconut caramel and one was dulce de leche cookie flavor. That one got the most votes. I voted for the blueberry because it was surprisingly good and the coconut actually was much better than it sounded. I hope all three eventually come out. I'm actually drinking some blueberry right now because I never finished all the coffee from each pouch. I make it one cup at a time.

•
5 Dec
@jerzgirl
Wendy, I am glad it turned out fine and you liked all three.


• United States
4 Oct 17
@jerzgirl
least if you like them all equally, its goood to buy them all when you can.

•
5 Oct 17
The photos are upside down but its okay i will just rilt my phone. Haha. I love doughnuts. What your favorite flavor?

• Gloucester City, New Jersey
5 Oct 17
I know - I couldn't get them to go right side up no matter what I did. I haven't tried the coffee yet, but years ago, Dunkin used to have blueberry filled donuts that were wonderful!!! Now I like their original "dunkin" donut for dunking in coffee or their glazed. I'm not a fan of donuts with icing/frosting. I also like their chocolate glazed cake donuts.


• Wausau, Wisconsin
4 Oct 17

• Los Angeles, California
4 Oct 17
Terrific to receive free samples. Pleasant surprise.


• Holiday, Florida
16 Oct 17
i have but never seem to get anything out of it. this is great