I keep looking for the cat.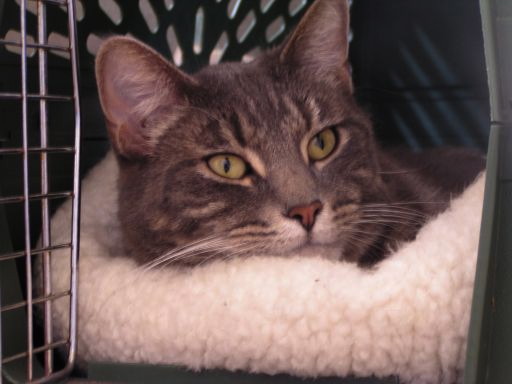 United States
October 3, 2017 4:15pm CST
Ugh. . . and then I remember that he is gone and it hits me like a ton of bricks and my eyes fill with tears. My husband just gave me a CD or DVD or whatever that he had burned from his computer filled with pictures of our two almost 15-year old cats who have passed in the past month. (one literally today) It was nice to see the pictures that he had collected from over the years because they were all ones that I didn't have in my collection though I had seen them as they were taken. Ah and there I did it again. I just looked toward the back door for him.

It will take me some time to adjust to my handsome man's absence. He has been such a big part of my life for so long.
7 responses

• Roseburg, Oregon
3 Oct 17
Sorry for your loss. We loss Patches our 16 year old cat earlier this year. We will get two kittens next summer.

• United States
3 Oct 17


• United States
3 Oct 17
@JolietJake
we have 3 other cats--the orange baby who is spoiled as hell and the 2 permanent fosters who are pretty aloof (on their own terms). So it will basically be like having 1 cat in our faces, 2 others very occasionally, and 3 making a mess in the litter box. They've all lived here for at least 5 years now so no chance of mistaking their names.

• United States
3 Oct 17
@JolietJake
yes that would be tricky. My old man was a huge gray tabby and these other 3 are very different. No mistaking them.


• Los Angeles, California
4 Oct 17
It is going to take awhile to get over a period of mourning.


•
5 Oct 17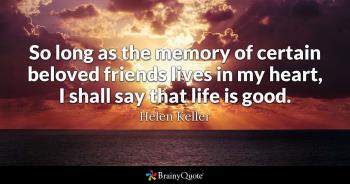 Sorry for your loss.

I keep a picture of my cat on my work desk. I have her ashes and cannot throw away the toys she played with, they are reminders I have of the many good years together. Cats our friends and family to us and I think this quote touches on that loss.

•
5 Oct 17
@NJChicaa
Yes, reminders make it so hard to move on. Hang in there. Hope time eases the pain a bit.

• Denver, Colorado
5 Oct 17
Stoner used to wait on the kitchen counter, waiting for my girlfriend to come out of the bathroom so he could "talk" to her. She still misses that.

• Green Bay, Wisconsin
4 Oct 17
I'm so sorry your cat is passed from this life. I'm glad you have pictures of your cats. I didn't know both of them have gone. I know the pain of loss from pets.