SNEEZE ALERT - This Post May Make You Sneeze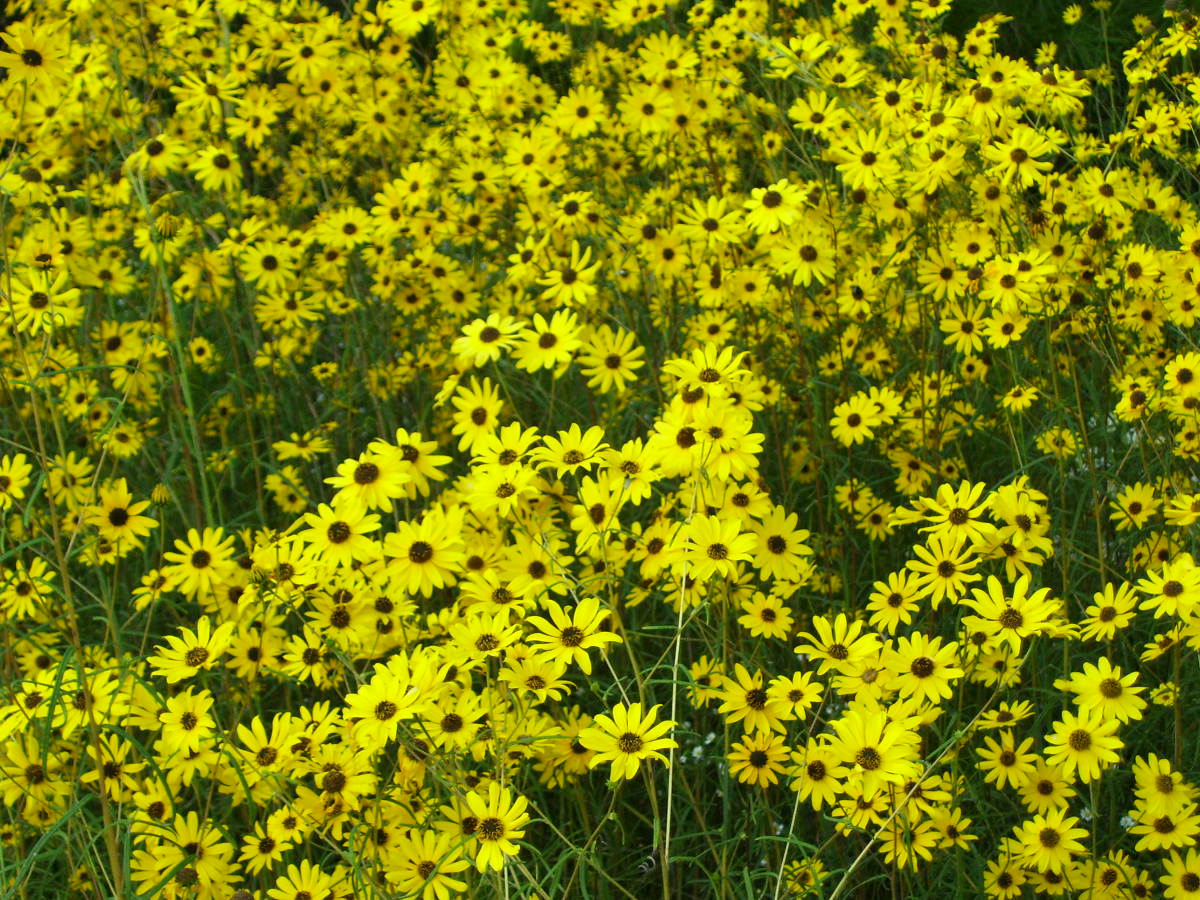 United States
October 4, 2017 8:30am CST
I gave you the warning! But since you are here, take a look at what is making me sneeze. Most people blame just those poor golden rods that does not toss out the pollen, but these beauties most certainly do, Black Eyes Susan`s. I don`t have just a few I have a field full. Since I had to allow the back field to grow over due to no mower, this is what I am blessed, or cursed, with. This picture was taken by me yesterday while me and the dogs went for our little walk, these flowers are right at the area where a snakes lives (he lets me know he is there with a scent), I still paused for a moment and took a few photos. The bee`s were in heaven! So many types were wallowing in the yellow stuff. Do you have wildflowers?
10 responses

• Tucson, Arizona
4 Oct
the only wild flower around my house is my wife and she is all over the place

• United States
4 Oct
I hope that is a compliment.

• Tucson, Arizona
5 Oct

• Green Bay, Wisconsin
4 Oct
I'm sorry they are causing you to sneeze. Flowers have never made me sneeze. Ragweed, yes. But not anymore. Hayfever is in my past.

• United States
4 Oct
I am cursed! I love flowers but they hurt me.

• Waikoloa, Hawaii
5 Oct
wow thats a lot of sunflowers?

• United States
4 Oct
They certainly are pretty and glad you didn't mow and were able to get such a pretty picture

• United States
4 Oct
Pretty is making me so .... so... snotty! And my eyes are itchy. I think I will mow them down as soon as I get the old mower going.


• Peoria, Arizona
4 Oct
We get wildflowers occasionally, some pretty orange ones at times and they do make my allergies go crazy. They are not that common during the autumn time, but during spring it is awful.

• United States
4 Oct
We have flowers year round but this time its worst than ever.


• United States
4 Oct
I know! How can something so beautiful be so harmful?


• United States
5 Oct
There used to be a lot of wildflowers growing in fields around town, but now that all the empty fields are disappearing, the wildflowers are disappearing too.

• Colorado Springs, Colorado
5 Oct
No, not in this area of the city. Lots of trees, though.