Diary Wednesday 4th October 2017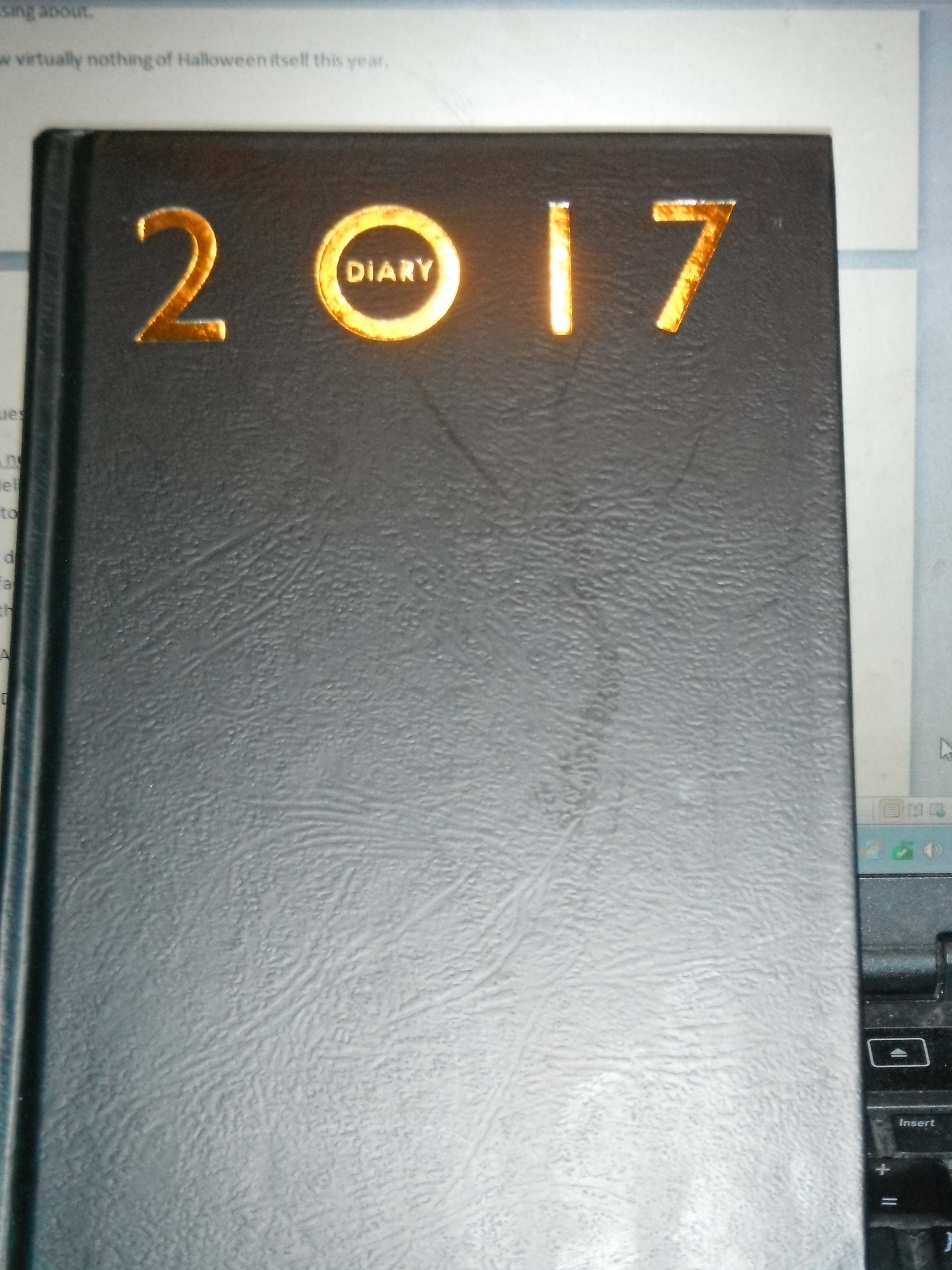 Preston, England
October 4, 2017 2:00pm CST
A day of mixed fortunes, delights and disappointments. I did some voluntary work with the university acting as a medical patient for trainee medical students. They were learning how to talk to patients about their health and symptoms. I used my real blood pressure concerns as my ailment, and some of the advice I got was genuinely helpful. This was very enjoyable and I expected activity at the community centre in the afternoon to be even more enjoyable. I planned to attend the developing book club, now in its third month, and also to collect the food package paid for as part of the cheap supermarket surplus distribution. A bag was supposed to be saved for me as arranged as I had a job interview the previous day when the bulk of the food bags were distributed. I arrived to find that no food bags were left as they had all been given out, meaning my food was given to others instead of being saved for me despite my name clearly being on the list. I was promised that my money would be saved for next week and later that I can claim two bags of food next week, though whether this promise is kept remains to be seen. I now have to use my restricted budget on a more conventional and expensive food shop. The food drop arrangement is often the only thing sparing me from more use of the food-banks. To add insult to injury, the book club event then failed to take place. Myself and a lady who came along for it were left waiting for over forty minutes before any attempt was made to contact the librarian to find out why he wasn't coming – apparently accessible only by e-mail despite the library having a phone and being close enough to the centre for someone to go to him personally. I then discovered that leaflets and notices telling anyone about the book club were buried behind information on other events and no effort had been made to add the event to the chalk-board announcing the events held at the centre today. Not telling anyone the event strikes me as evidence that staff would rather bury it than promote it. Inviting me to help out with an event that is then so obstructed by the very team that is supposed to be offering it is really not acceptable. I am withdrawing support for and attendance of the book club events until they are promoted properly. I will not have my time wasted like this again. This is the third month in a row the event has been treated with such indifference. In previous months attendance has been low, and books put out on display to promote the event have been stolen. Other thefts have occurred lately at Intact including model houses built and displayed by a volunteer there and DVD's entrusted to staff for use in possible Friday 123 club event by one of our regular supporters. While community members might expect items left lying around loose and unsupervised to be at risk of going astray, material directly entrusted to staff should be replaced and compensated for the people they belong to. I considered suggesting movies in my own collection for such screenings but with such gaping holes in the centre's security at present that is just not going to happen. Sometimes, a shrug and a half-hearted 'sorry' while walking out of an incompleted discussion really is not enough. Really unhappy with this following on from the morning's much more positive events elsewhere, though they ironically focussed on my blood pressure right before community centre staff needlessly sent my blood pressure soaring by making my blood boil and essentially wasting my valuable time. I hope that immediate steps will be taken to investigate missing properties entrusted to the care of the centre, that promised or advertised events take place properly, with direct involvement by centre paid staff and volunteers, that all events receive honest, widespread and accurate descriptions and that any goods or services attendees pay for in advance or during purchase are given to them properly. If events cannot take place or promoted attendances need to be cancelled all due effort should be made to notify known attendees properly and notices should be posted alerting us to any timetable changes. No one should face the indignity of being left in the café wondering why something hasn't started yet, or having to chase after paid staff who are invariably too busy with other things to bother giving them the attention required. If events are supposed to start at a certain time they should start at that time and not 45 minutes or more later or simply not at all without warning. As for food paid for by often elderly, disabled or in my case unemployed people, not having the goods available as promised and arranged is inexcusable. I was unable to collect my food bag at the official time or day due to a job interview – I made it clear on paying for the food last week that this might happen. Thi is my reward for actually getting work for later in the year. Not very nice is it, especially given my support for many of the centre's events and activities. As food is now pre-bagged even before food collection there is no reason for everyone to be obliged to attend at an exact collection time if not free to do so then. Simply coming to the centre to get ome food and omething to read should not leave me or anyone coming home this intensey unhappy. No one deserves this. My next attendance at the centre will be on Tuesday. I hope it will be more pleasant than today's attendance, namely that the food supplies are distributed properly to everyone who is listed as having PAID even if it means holding some goods over to the next day. If a PAID UP customer hasn't appeared by then, attempts should be made to contact them to ensure that they are alright. It is atrocious that any one of these totally avoidable mess-ups should happen in one day – to do it twice in one day to the very same person is simply unforgivable. There are staff there (Paid professionals – not the volunteers) who really need urgent retraining. Arthur Chappell
8 responses

• United States
4 Oct 17
This is very distressing to read Arthur not to mention infuriating.. What a blinkin state of affairs all this. I am sorry to read all this stuff happened, especially your food bags disappeared off the face of the earth..

• Boise, Idaho
5 Oct 17
I think that you should at least write a leader to the head of the centre.

• Preston, England
5 Oct 17
@celticeagle
I have sent a complaint in, very much the same text as used in this article - it saddens me as I generally get on well with the centre's staff but this is likely to cause friction there

• Boise, Idaho
5 Oct 17
@arthurchappell
.....That's too bad. I hope something can be done without too much friction.

• United States
5 Oct 17
A very bad chain of events, which I hope does not happen to you again. I would be furious about not getting my food especially when paid for and counting on it. I do hope things go better for you on the next visit.

• Preston, England
8 Oct 17

• Bunbury, Australia
4 Oct 17
That sort of treatment is very unprofessional. The library needs a bit of a shake-up it seems.

• Preston, England
5 Oct 17
@JudyEv
Not sure if the library is to blame as much as the community centre in failing to remind them the event was on, after already having some library books sent for display purposes stolen after last month's non-events.

• Colorado Springs, Colorado
5 Oct 17
Yeah, running out of food is unbelievable when you've already paid. Hope it's resolved next week.

• United States
4 Oct 17
That is terrible and so discouraging but hopefully, they will keep there promise for the next time.

• United States
4 Oct 17
Staff really did not do their jobs well at all. I think your idea of retraining all those paid staff members is a good one. The centre has too many let-downs going on. So good to hear you volunteered as a medical patient.

• Cuyahoga Falls, Ohio
4 Oct 17
Talk about a mixed bag. That sounds interesting to become a patient for med students. As for the rest, boo on that. I prefer to read on my own than for book clubs.