Extreme desperation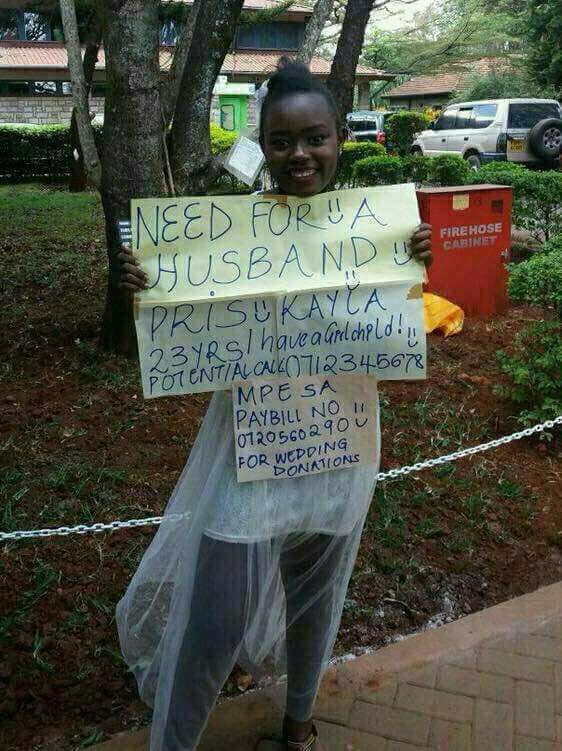 October 5, 2017 2:45am CST
Some actions are as a result of desperation. Desperation can drive some people to do somethings that will seem abnormal to some people. Does desperation put a veil on the eyes of people? Take the example of a young girl standing on a busy street with a banner screaming looking for a husband and contacts displayed to potential men. What drives people to do such desperate measures for something that is not life and death?
9 responses


•
7 Oct
There should be love but funny enough people are saying anything goes nowadays.

•
9 Oct
@nangayo
It is extremely high and women are opting for being single moms


• Bangalore, India
5 Oct
Ok don't know how to explain it but it's there

•
5 Oct
Desperate times call for desperate measure. Life can be so rough that we have no other choice but to grovel, as desperate as it gets.

•
8 Oct
@aureliah
oh no. Marriage just brings it's own formula of happiness. But without it, we have a different format of happiness

•
8 Oct
@Whiteflash
I know there is some happiness in it but you should not show desperation to get married.

• Nairobi, Kenya
5 Oct
She must have been advised to do that

• Nairobi, Kenya
8 Oct
@aureliah
you know some people might not be educated and someone can advice the to do that. I have also seen pictures of white people holding that with words written that you give the 1000+ likes. Haven't you seen such pictures make rounds in Facebook? Don't be surprised if a kenyan does that too.

•
17 Oct
@mildredtabitha
That is very true and it seems people are ready to do anything for something in return.

• India
6 Oct
Hmm that's too much of desperation..

•
5 Oct
Haha. Now you are exposing us?

•
5 Oct
No, I am not exposing anyone. I am just wondering why the desperation?

•
5 Oct
@DrEdwi
haha. It's to invite more attention but I believe it is negative

• Malaysia
6 Oct
Wow, seriously? Looking at her smile it doesn't seem like she was pressured to do that by anyone. I'd like to think it's a joke, but if not then I don't know what to say.

•
7 Oct
She must smile so as to attract the best there is. You can't be sad here.

• Malaysia
8 Oct

•
17 Oct
@cahaya1983
I believe so. This does not even look like a real person.


• Nairobi, Kenya
5 Oct
You are right. I also think that poverty could be the reason

•
7 Oct
There is also a societal problem. Some are afraid of what people will think about them if they don't get married.

•
7 Oct

•
5 Oct
It can be a dare or she just want to be featured in social media platforms and be famous. Haha.