Any advise about money Matters?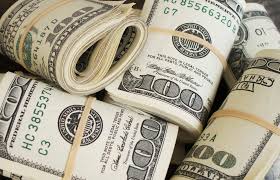 Accra, Ghana
October 5, 2017 5:07am CST
We all know that money is the back bone of us today. And no one today can live in life without money but we always have problem about the way we manage it. But for me this is how i live by money: 1.I don't invest in what you don't understand or what just come by my way 2. I always manage to Spend more time with less less money 3.I don't borrow more than i can repay 4. i always make sure i live below my means and save all i could Can any one advise me more about how i should live by money?
5 responses


• Japan
5 Oct 17
Give to those in need and it shall be given to you.

• Philippines
5 Oct 17
I just want to add to what you said. 1) add " do not invest money that you cannot afford to lose. 2) more time with more money is better since money makes money and having time and money would open up more opportunities. 3) borrow money if there is good opportunity to make it earn especially if you are in business. Live on your profit and not eat up your capital especially if it's only borrowed with interest. Best scenario is living with your own money and capital and debt free ( difficult at times) 4) live within your means not below, it's a happier life and would keep you healthy.

Divide wealth into 3 parts - Cash on hand for everyday spending - Assets like real estate property, jewelry and investments, avoid buying luxury items that depreciate in value fast - Savings or fall back in case of an emergency, at least 3 or more months of your monthly income.

•
5 Oct 17
5.Diversify your income streams. 6. Save for a rainy day

• Malaysia
5 Oct 17
work hard, put the money into fixed deposit and earn the profits