I Almost Lost A Hand This Morning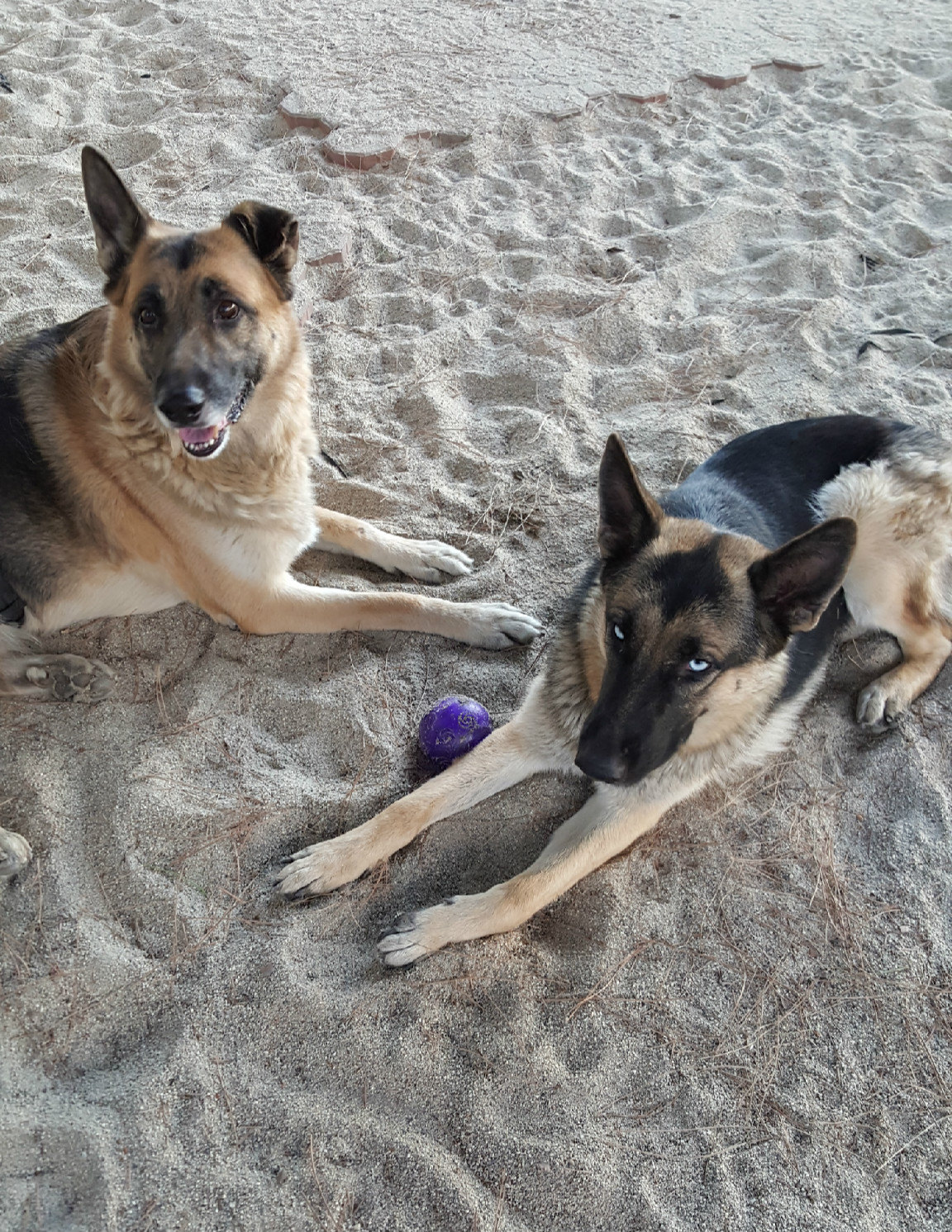 Redlands, California
October 7, 2017 11:43am CST
Come out of my dungeon and Kai is in middle of living room floor with what I thought was a ball in her mouth. She does not like the ball toys as much as her others, but when she really wants to play, she does. Has what ever was in her mouth hanging out. Sure sign it is a playful gesture. Little did I know my sister gave both dogs a pigs ear. Go to grab the ball, which was really a pigs ear and could have probably taken it. If Kai did not make those locking jaw noises that is. Barely graze me, but was like oops. One of those things because we surprised each other and we both let go at more or less the same time. I still miss my good old buddy who used to come get me so I could watch him eat his big fat treat. I could take it from him, throw it in the air. Give it back to him, take it again, pretend to eat it and was all fun and games. Kai still not ready. Two dogs also changes that dynamics. Sure am glad I have a hand left she can bite off next time.

5 responses

• Canada
7 Oct 17
But she should not bite the hand that feeds her.

Glad you're ok!

• Redlands, California
7 Oct 17
Of course, not, but she is still a bit sketchy. It also kind of like I surprised her, and that is where people could get into trouble. She stopped right away, just hope she gets to where she gets to the point of my old alpha where he was just OK , I know you are playing now give it back.

I know she trusts me some cause she comes down and eats it here, but still is like keep your distance while chowing down.

• Canada
7 Oct 17
@crossbones27
Be careful, be happy!


• Redlands, California
7 Oct 17
@1hopefulman
Will do brother need all my paws or how else would I drive all the mylotters insane.


• United States
7 Oct 17
Oh!yes pig ears no thanks.Never give this to mine.Most of this is Made in China. This is one treat that I do not give.Just dental bones

• Redlands, California
8 Oct 17
I think they are from chewy .com and have 4.5 out of 5, but have heard about that. This is 2nd time they have had them and so far no problems. Most people just do not like the way they smell and dogs love them. Thanks for the warning though. I will let my sister know.

• United States
7 Oct 17
Kai is bound and determined to keep her treats away from all others. Yes, having an spare hand comes in handy if the other is chomped on by Kai.

• Redlands, California
7 Oct 17
I need to get a fake hand, good idea.


• Denver, Colorado
7 Oct 17
You don't come between a dog and her pig ear.

• Redlands, California
8 Oct 17
Indeed, and one should have better vision of what a dog has in their mouth.



• Redlands, California
7 Oct 17
Well, that is what I was trying to do and trust me if know her. She eggs you take it from her while she runs off because she think it is fun when you chase her. I always try to tell her. Why am I chasing you? You the herding dog. It makes no sense and I fall for it every time

.