How to deal with negative people?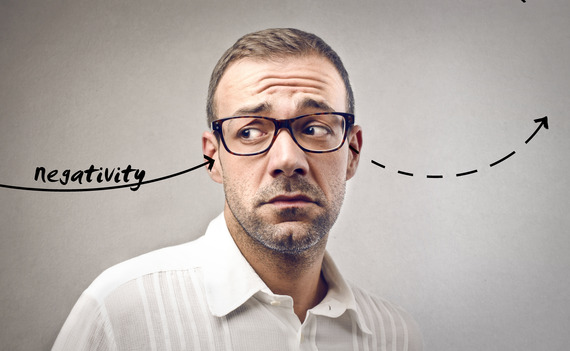 October 10, 2017 12:10pm CST
Today I was waiting in the queue of a bank to make a payment, and in front of me was a man (he should be about 55/60 years old) talking on his cell phone and all he could talk about was complaints and more complaints. I was wondered at that moment:
"How can anyone live like this?"

How would you deal with that?
9 responses


•
10 Oct 17
@pradab
But there's some people who just live like that.


• India
10 Oct 17
@TheInvisibleMan
if the person and the talk doesn't concern you, ignore... otherwise be patient and try to bring about a positive change


• Walnut Creek, California
11 Nov
@TheInvisibleMan
I know a girl who was really negative when we were both 13. We've re-establish contact, at 50+, via Facebook. She has not changed.

• Ponce De Leon, Florida
10 Oct 17
I ignore people who complain all the time. Especially here on myLot. It's so immature and annoying.

• Ponce De Leon, Florida
10 Oct 17
@TheInvisibleMan
I get so tired of reading the same people complaining about the same things every day and not trying to do anything about it

•
10 Oct 17
I ignore complainers. Luckily I don't live with any.

• Los Angeles, California
10 Oct 17
It can be difficult dealing with myself on a daily basis.

• Walnut Creek, California
11 Nov
I ten to "intellectualize." I might say, "Well, it could be that he was just trying to sell you something. But he could reeally believe in the product." Or whatever. I prefer being around solution-oriented people than complainers. If the complaining is chronic, I move away.


• India
11 Oct 17
That's pretty difficult to deal with them.. better to ignore


•
10 Oct 17
I guess it all depends on the what the person is talking about. I usually don't say anything unless they ask for advice but I just leave them alone since we can all have some downsides as well. Like this person, what was he saying, maybe he was frustrated about something like a late payment, or maybe he was stress because they messed up on a check or something lol...who knows, or maybe its something the bank did and they don't want to do anything about it that makes him want to tell them in person. Lol, I've had those problems before because when it comes to money and having to return it, its a lag to convince them lol.