Favorite Online Games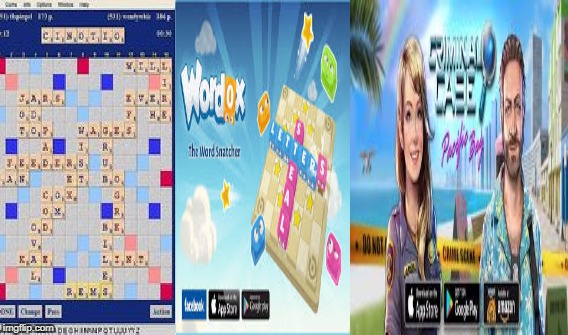 Hamilton, Bermuda
October 10, 2017 1:46pm CST
How many people in here play games online what is you favorite games for me it is wordox wordbiz and criminal case I love playing these games because I love to solve the crimes in criminal having to find the objects in eat round helps o stimulate your mind and I love seeing justice being served by catching the perpetrator of the crimes I have always loved word games i was the spelling bee champion when i was in high school what about you what is your favorite online game.
7 responses


• Hamilton, Bermuda
21 Oct 17
I love boggle and scrabble they are my favorit word games and i play a few in facebook too.

• Kingston, Jamaica
21 Oct 17

•
10 Oct 17
My favorite game online will also be word games. I used to be in an online game that offered a daily, weekly, monthly, and annually cash sweepstakes that we entered tickets that we earn by words found on word search and completed task on other games, like skee ball where we earned from rolling the ball accordingly to points said in each hole, find items, we earn by items found, etc. They went out though so yea lol.

• Hamilton, Bermuda
21 Oct 17
Word games are my favorite i was the spelling bee champion at all my schools they always sent me for competition because they knew i would always win.

• United States
10 Oct 17
I like playing word games as well and also tetris like puzzle games. What game sites are you on?

• Hamilton, Bermuda
21 Oct 17
i play word biz and a few word games in facebook but i also used to play word games in yahoo but i think they have shut down now.

• Philippines
11 Oct 17
My favorites are games that PAY real cash

I play Big Time Solitaire (WNR Games) and Wheel of Satoshi (JPLabs) on android.