Lovely Fairy Glen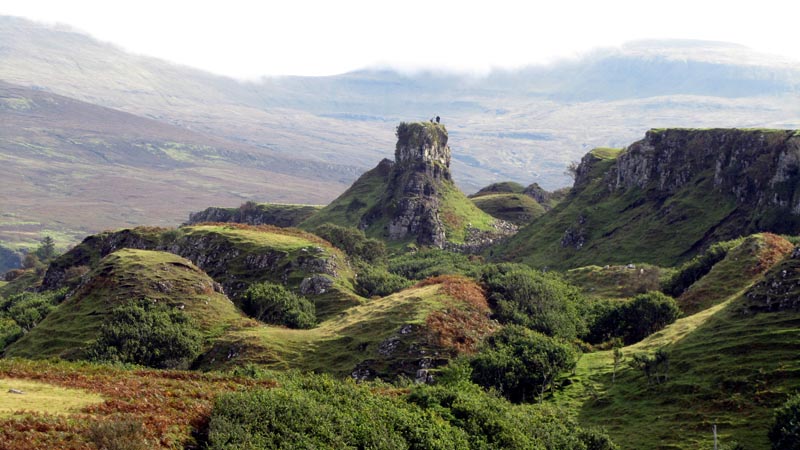 Daytona Beach, Florida
October 10, 2017 3:03pm CST
It's so nice to know that there are places in this world that make you feel like you've stepped into a fairy tale. One such place is known as Fairy Glen and it is located on the Isle of Skye off the coast of Scotland. The landscape reminds you of being a land where fairies are all around. There are interesting rock formations, cone-shaped hills, ponds and waterfalls. Besides who is to say that this place is not magical. Have you heard of the Isle of Sky before?
6 responses

•
10 Oct
Beautiful place. Isn't that in Scotland or Ireland or nearby?

• Daytona Beach, Florida
12 Oct

• United States
10 Oct
I have heard of the Isle of Skye, but that photo you shared with us really brings it to life. Lovely.

• Daytona Beach, Florida
12 Oct
One of those places that hasn't been spoiled
@Corbin5

• Canada
12 Oct
I would love to see that fairy tale, it looks lovely.

• Peoria, Arizona
10 Oct
That is very pretty, that is the ideal place to always look out to for inspiration.

• Los Angeles, California
10 Oct
That is a magnificent view.