English the MOST slaughtered language in the world.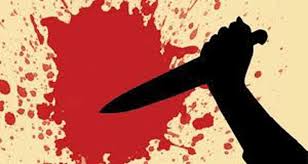 Philippines
10 responses

• Philippines
11 Oct 17
Why do we have to be grammatically correct all the time? Where's the fun in that?

• Philippines
11 Oct 17
@iridion9
When people speak their mind spontaneously I don't think that we should let the rules of grammar get in the way. We're only human, born to make mistakes. No need to be hard on ourselves. We don't have teachers here to grade us of how well we write in English or how perfect our technical writing is.


•
11 Oct 17
I slaughter it every day and try to sell it. Unfortunately, I don't get many buyers. I butcher it in my blog and slice it in my conversations.

•
2 Nov 17
I was told once by a person from England that Americans have slaughtered the English language. I used to be good at spelling, but, now a days I cannot remember how to spell words and English is my mother tongue.

•
25 Mar
@iridion9
Yes, English is my mother tongue. I was born in Minneapolis which is in the midwestern part of the United States. It is 8 hours by car from Chicago. In November 1986 after careful consideration and a trip a year before to Israel it was time for me to go live in my Homeland so after a little over 31 years I am still here in Israel and am not going anywhere.


• Waikoloa, Hawaii
13 Oct 17
i think manny pacquiao not mistaken in hes english u now


• Philippines
11 Oct 17
We never "slaughter" English language. We commit errors for there rules or mechanic in grammar to follow so as with other languages. The standard should be followed, learned and mastered. There are school of thoughts, school of letters. And ordinary citizen or the layman doesn't need to master them all. Only the point is to communicate and be understood.

• Philippines
11 Oct 17
Understanding the basics of English is not enough. I had a lot of american friends before. And when I talk to them I'm wishing to know more words a.k.a VOCABULARY. To have an advanced skill in English is nice, so one can express his thought properly and quickly.

• United States
11 Oct 17
Yeah, even though I am a native speaker, I do mess up. I think English is a very difficult language with rules with exceptions and crazy things like that. I can do some great damage in language, especially when I'm texting in a hurry.


• India
11 Oct 17
Lol..i do it everyday. It's fun, but at the same time people laugh and make fun of us