It's Friday and I am so excited!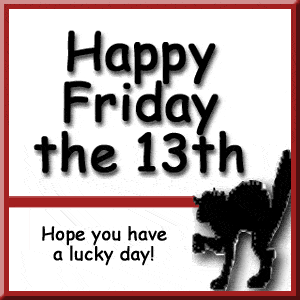 Canada
October 13, 2017 7:21am CST
Hello everybody. Hope today finds you all well. I am so excited about going wedding dress shopping this afternoon. There will be four of us going, my daughter, of course, her maid of honor, her future mother-in-law and myself. Her appointment is at 1 and it is about a 2 hour session and hopefully by that time she will have said "Yes to the dress." After we leave there we are all going out to dinner together. It is going to be wonderful. They are a great bunch of ladies so I know it will be an awesome day. I will be emotional because I am already just thinking about it. Where has the time gone? My little girl is getting married! I can't wait to tell you all about it when I get back! Enjoy your day and Happy Friday!
9 responses

• Philippines
13 Oct 17
you are pretty excited huh, I'm sure your daughter will pick the right fit for her.

• Philippines
15 Oct 17
oh wow that just great. Tell her to not put it on yet. You know, superstition.

• Canada
15 Oct 17
@ilocosboy
yes we know. She had to order it and it won't be in for at least six months



• United States
13 Oct 17
I was so thrilled when my daughter in law included me in all her wedding planning especially the dress shopping. She is just like another daughter to me

• Canada
13 Oct 17
@Marilynda1225
That is sweet Marilyn. Our daughter passed away when she was quite young, so never having had that mother-daughter relationship I was so honoured to have been included in the dress shopping with Klaudia and her mother, and I told them that-I brought Klaudia to tears over it because she didn't realize how those little things could mean so much.

• Canada
15 Oct 17
Thank you...I didn't get to do it with my daughter in law. Her mom was in charge of everything and I was not included.


• Beaconsfield, Quebec
15 Oct 17

• United States
13 Oct 17

• Momence, Illinois
13 Oct 17
I hope she finds the perfect dress. Have a great time.

• Los Angeles, California
13 Oct 17

• United States
13 Oct 17
That was cute. Yes to the dress.

• United States
13 Oct 17
Can't wait to hear all about your dress shopping and how beautiful your daughter looked as she tried on dresses. Emotional yes but a fun time and something happy to look forward to