How to save a slideshow of my photos to Ipad?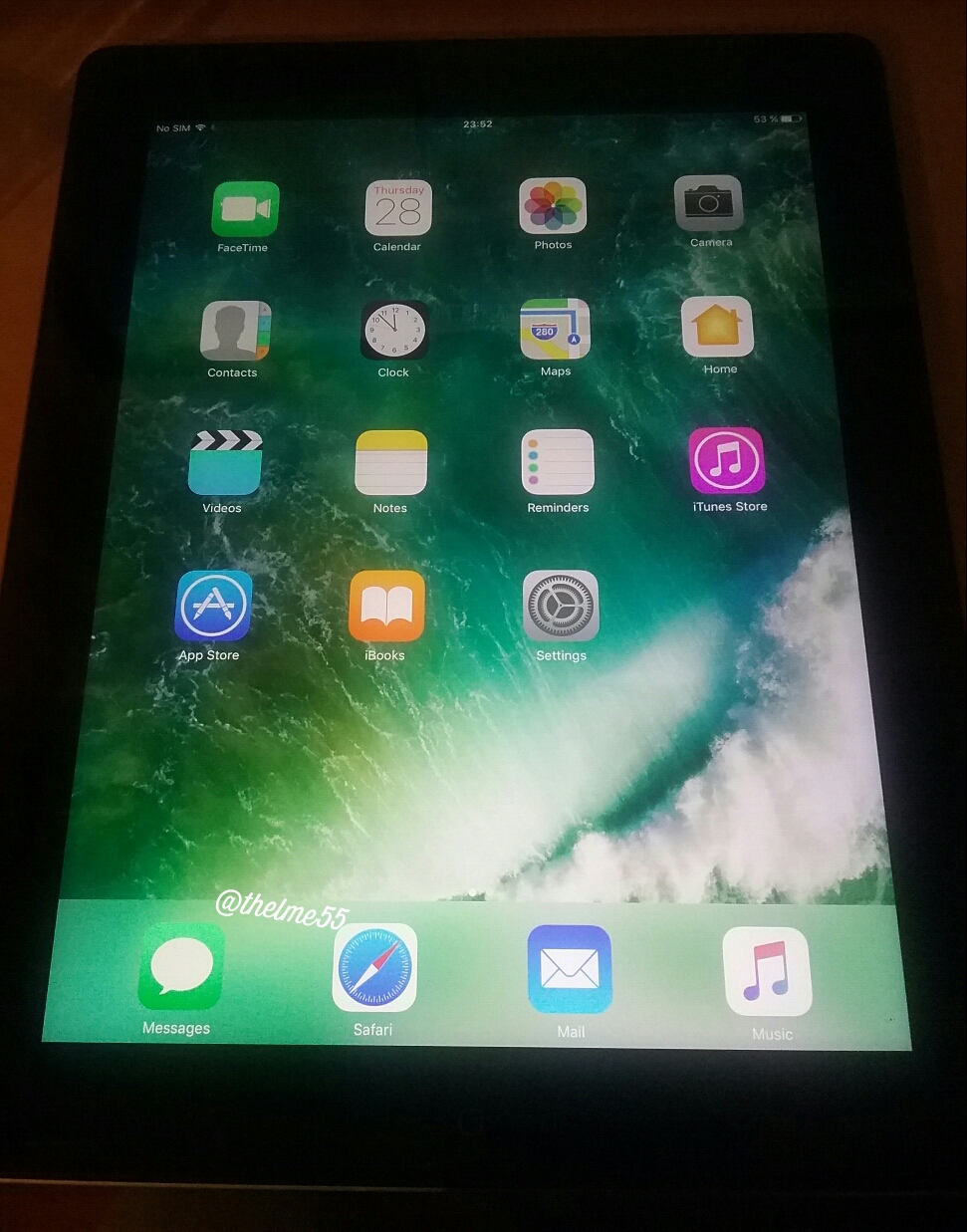 Germany
October 14, 2017 5:23am CST
I am at work again waiting for my client to come. The weather is sunny outside. I will be enjoying the sun tomorrow but not now. What have you done these last few days that your mind focus on it ? As I have told you in one of my posts that I have bought a second hand Ipad. Well, it is very good. I am still exploring how to use it. Last night I found out that I can make a slideshow from my photos on Ipad. I found it good but I still have no idea how to save the slideshow video of my photos. I wanted to share the slideshow to my friends but I have no idea, yet. Oh well, I will find this out sooner than later. Any idea how to do that? Anyway, I hope you will be having a wonderful weekend. Thanks for dropping by. See you later.

9 responses

• Philippines
16 Oct 17
my sister has the iPad of my brother but like me who is naive, she does not know the other features too.


• Philippines
18 Oct 17
@thelme55
hahaha! no, my friend, she is so scared even to press an icon. she just uses the iPad to play and for FB reading.

• Germany
18 Oct 17
@ridingbet
hahaha. It sounds like me before with a new gadget.



•
14 Oct 17
I had been very sick for two weeks, just got back to mylot for the last 24 hrs or so. You paid only a hundred Euro for that Ipad I hope?

•
15 Oct 17
@thelme55
viral infection, then a backache, then some problem with a tooth filling (when it rains, it pours!)

.





• Philippines
14 Oct 17
Oh my I can''t help you because I'm not using Ipad, ours are still android, maybe some of our colleague here can help you, maybe Bhem can help you.

• Germany
15 Oct 17
It is alright
@ilocosboy
. I will find out one way or another.

Have a nice evening there.

• Philippines
15 Oct 17
yeah, and youtube is one remedy to those problem

• Germany
16 Oct 17
@ilocosboy
yes, indeed but I think I will ask my techy friend because she has an IPad, too. I want to save time. When I am searching on you tube, it takes time to have the right instruction. Time I could spend writing on my blogs or at HP. Thanks and have a nice evening there.

• Green Bay, Wisconsin
14 Oct 17
I'm glad you like your new iPad. I hope you find out how to do it soon.

• Banks, Oregon
14 Oct 17
Always fun learning to use a new phone. I figure I will eventually upgrade my phone. I have a windows one right now and, no complaints really.

• Germany
15 Oct 17
Yes, it is fun learning new things but sometimes, it gives me headache. Have a nice Sunday
@TRBRocks420
.

• Cambridge, England
14 Oct 17
I'm not an iPad or an Apple user but this page has instructions on how to save/export a slide show as a video from Photo. I can't guarantee which version of Photo it applies to or whether the version you have will have the functions described. I saw an answer in an online forum which suggested that it used to be possible but that it may no longer be (with the newer version of the software). If you can save a slideshow, then it ought to be possible to export it as a video in the way described.

In Photos on your Mac, export photos, videos, and slideshows so you can import them into another app to view and work with them.

• Philippines
15 Oct 17
I don't have any idea. When I work as a specialist in one of the biggest telecom giants in the US, we help consumers on how-tos. Now, I can't remember how to do it. We supported different phones.