Curious!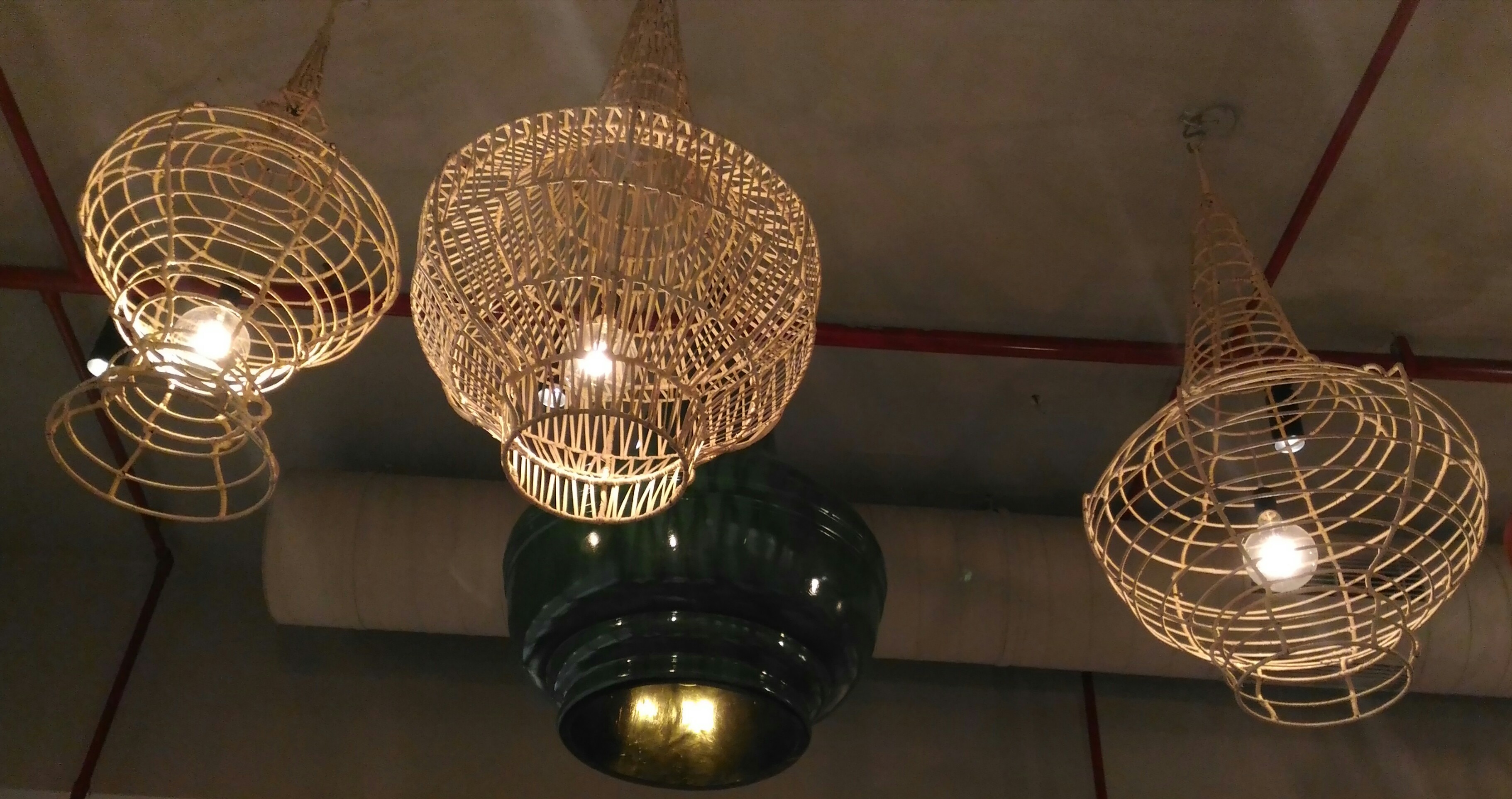 New Delhi, India
October 14, 2017 8:44am CST
I met my friend and it was an amazing experience. We talked a lot about everything which is happening in our lives. We went to a restaurant and I saw these lamps and lights. And was fascinated by them. Today, I realized that lights and lamps in cafes or restaurants fascinate me a lot. I really get excited and curious to explore them and I can literally be there for long just to observe them.

What's that which fascinates you the most about any restaurant or cafe except food?
7 responses

• Philippines
15 Oct
very creative. to have an inviting environment.

• Philippines
15 Oct
@shubhu3
these handicraft things you saw will give a different perspective to the restaurant.


• Philippines
14 Oct
very artistic one, I think it is handmade craft from wires like bronze, then put inside the bulb. Yeah, that is a beautiful one.

• Philippines
15 Oct
did you asked if the owner made this?

• New Delhi, India
15 Oct
@ilocosboy
Umm I didn't.

Next time I will surely ask him.


• Chile
14 Oct
There is a restaurant here that has eastern food. The tables are made with different seeds placed between glasses.


• Chile
15 Oct
@shubhu3
It is very beautiful and it gives the restaurant a special atmosphere.


•
15 Oct
i think for me the interior decoration... i mean if its creative then i am totally impressed ...

•
16 Oct
I also like a restaurant with unique and cool interior design.



•
16 Oct
The two combined goes very well together.

•
16 Oct
I also like a hotel or restaurant with cool lighting and interior decor.

•
17 Oct
@shubhu3
and makes customers keep coming back