In Imphal International Airport, visitors lounge remain crowded.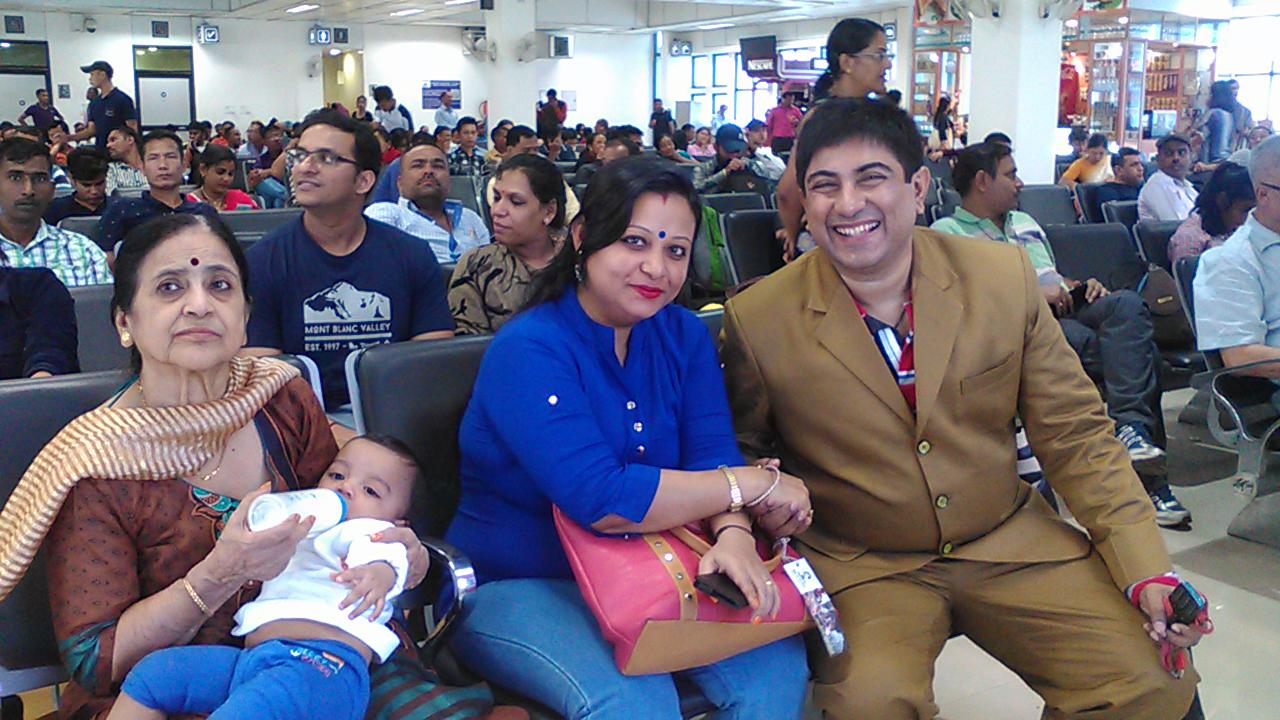 October 14, 2017 8:48pm CST
The visitors lounge of Imphal International Airport, always remain crowded. But there are enough seats so that passengers who are travelling in different flights like Indigo, Air India can seat at the same time. Sometimes flights get delayed due to weather conditions and the passengers have to sit in the lounge for longer period.
6 responses


•
15 Oct 17
Thanks Yogocean, you are from which city? I know Delhi, Mumbai, Kolkata airports are very busy and crowded.

• India
15 Oct 17
@sathviksouvik
From Delhi, airport is very large and crowd remains fit too.

•
15 Oct 17
@yugocean
Thanks Yogocean, I travelled a number of times from New Delhi International Airport, terminal three. Yes is it very busy.


•
15 Oct 17
Many airports are like that everywhere (in other countries), when the routes are to big cities. It is always nice when we manage to grab good seats. (Some the waits are 2 or 3 hours, awful!)

•
15 Oct 17
Yes Darcy, getting a seat in the visitor's lounge is important, especially those who are travelling with children.

•
15 Oct 17
@sathviksouvik

I still remember the time my kids were tiny, what a pain. My one YO little boy at the time decided to push the wheelchair of a 90+ YO lady. The Singaporean hostess and staff there shrieked, the old lady was not amused, my husband and I chased after the wheelchair... It was a hilarious sight!


• Philippines
15 Oct 17
sounds like another travel for you, enjoy your flight.

•
15 Oct 17
Thanks Ilocosboy, yes the travel was pleasant.

• Indonesia
15 Oct 17
I see one Indonesian man there in the middle if I am not wrong. Where are you heading for, Sir?

•
15 Oct 17
Thanks Yanzalong. I was returning from Myanmar and Manipur back to Kolkata. I dont know about the fellow passengers. There might be foreigners coming to Kolkata, India.

• East Tawas, Michigan
15 Oct 17
I like your family photo, how nice!:) I think all airports get crowded, at times. For the safety of all the passengers, it's a good practice, to delay flights because of bad weather conditions. The same thing happens, with other airports, also.

•
15 Oct 17
Thanks Kharla, yes during the winter season for foggy conditions, flights get further delayed.

• East Tawas, Michigan
15 Oct 17
@sathviksouvik
Our airlines do the same thing, my grandson works for Delta Airlines.

•
16 Oct 17
@kobesbuddy
Thanks Kharla, Delta Airlines must be a very good airlines.


• Waikoloa, Hawaii
16 Oct 17
nice how many countries you already visited?

•
16 Oct 17
Thanks Miss K, I had visited USA, Canada, Great Britain, UAE, Jordan, Malaysia, Sri Lanka, Thailand, Bhutan and Myanmar. I live in India. So only 11 countries. How many countries have you seen?