How many religion exist in this planet????

India
September 9, 2006 10:58am CST
7 responses


• Pakistan
19 Dec 06
you cant count it there are a lot of religions in this world ...

• United States
18 Dec 06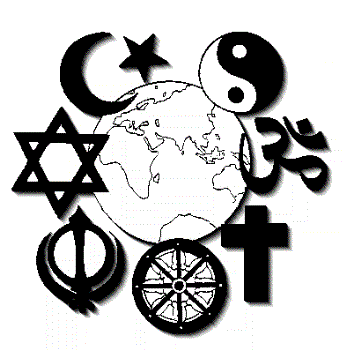 well, since Christianity itself is split up into 1,200 different denominations in North America alone, which includes Roman Catholicism, Baptist, Eastern Orthodoxy, Oriental Orthodox and Assyrian Churches, Protestantism, Restorationists, Anglican Communion Pentecostals...from there, you can see there are more then 10 religions. Some "world" religions are: Hinduism Islam Judaism Baha'i Faith Buddhism Confucianism Jainism Shinto Sikhism Taoism Vodun (Voodoo) Neopagan Reigions: Asatru (Norse Paganism) Druidism Goddess Worship Wicca Witchcraft Other Organized Religions: Caodaism Damanhur Community Druze Eckankar Elian Gonzalez religious movement Gnosticism Gypsies Hare Krishna - ISKCON Lukumi Macumba Mowahhidoon Native American Spirituality Native Hawaiian Spirituality Rom, Roma, Romani, Rroma, (a.k.a. Gypsies) Santeria Elian Gonzalez religious movement Satanism; The Church of Satan Scientology Unitarian-Universalism The Creativity Movement (formerly called World Church of the Creator Zoroastrianism ...and these might not be the only ones... ...for information about these relgions go here http://www.religioustolerance.org/var_rel.htm



• United States
9 Sep 06
Much more than that. Considering the number of people who have lived and who are living, there's certainly more than ten.