We've gone viral!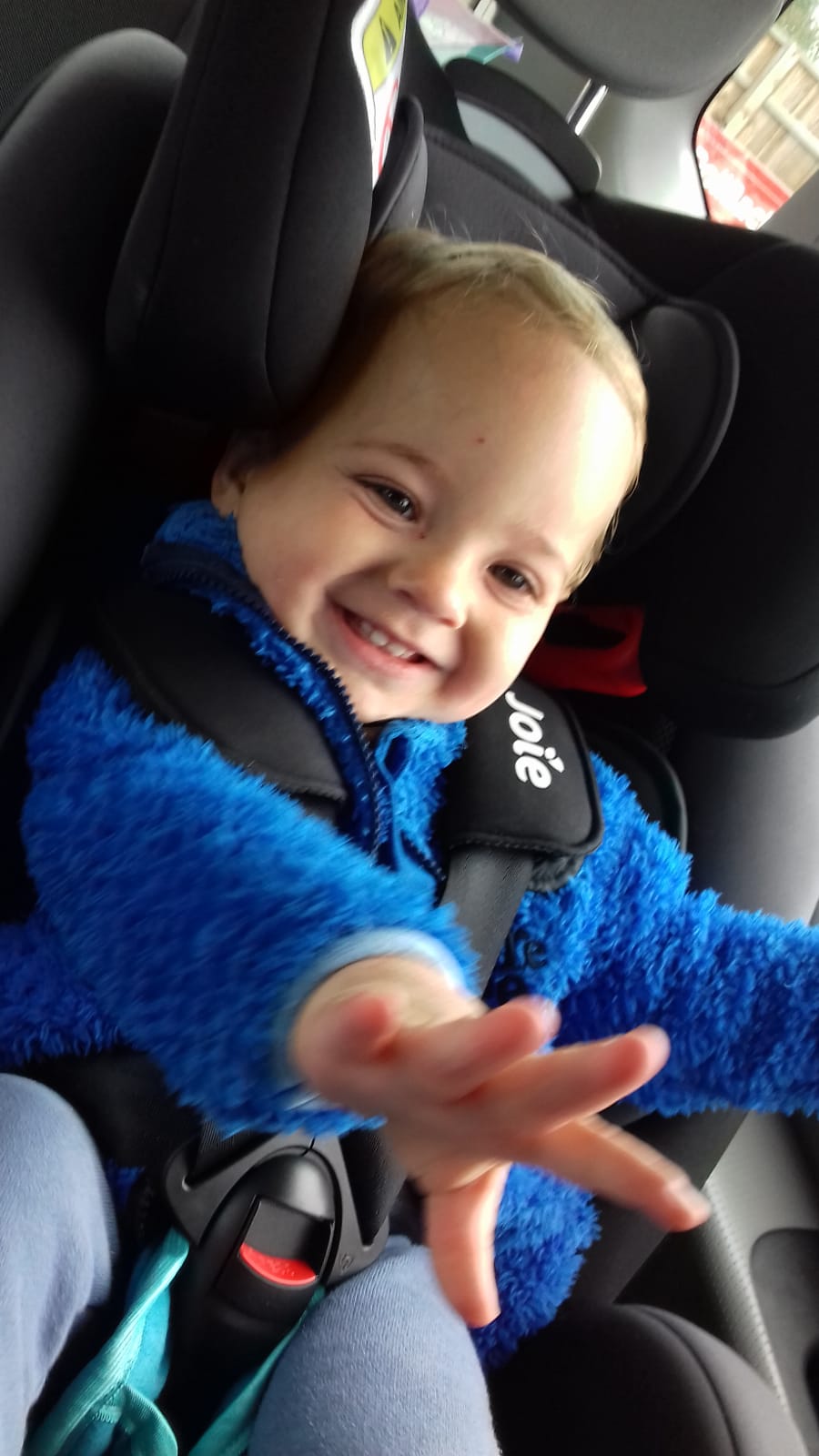 United Kingdom
October 15, 2017 8:58am CST
On Friday morning I got up about an hour before Leonard woke up because we were going to a soft play centre with my mam and my aunty, he usually wakes up early but if he doesn't then I let him sleep unless we have somewhere to be really early. He didn't wake up til 9 o'clock and when I went in to him, I saw he'd been sick in his bed

He seemed fine and lively as usual so we still went out and he had a really good day, he had diarrhoea throughout the day and was off food a bit but he was still happy to eat snacks and fruit so I didn't take him to doctors. That afternoon I didn't eat anything, which isn't like me

and in the evening I started to feel quite sick, I went to bed early and I think I must have slept a bit but I felt like I was awake the whole time, I was freezing cold which is really unusual for me, and I just felt so sick, then at about 3 am I had to head to the bathroom and, well, let's just say it all came out

Thankfully it was all basically water seeing as I hadn't eaten anything. Since then I've felt weak and headachey and I've lost 5lbs because I've got no appetite, but Leonard has been sick a couple more times and he won't eat any hot food, he's still got diarrhoea, so I'm guna take him to doctors tomorrow. I know they'll just say it's a virus and we just need to wait for him to get better but I'm hoping they can give us something to make sure he doesn't get dehydrated because that's my biggest worry with this!
7 responses

• United States
15 Oct 17
Yeah, gotta watch the dehydration, that can sneak right up on ya and really screw things up

• United Kingdom
15 Oct 17
I remember a friend ending up in hospital years ago because of dehydration, he woke up in the night with such crippling abdominal pain that he thought he was dying. He was really embarrassed when the doctor said it was dehydration but they told him it's far more serious than people usually realise

• Gainesville, Florida
15 Oct 17
If you're not careful, dehydration can creep up on you as a result of the diarrhea, so please make sure you are drinking plenty of water! Drinks that contain electrolytes can also help. I hope both you and your child feel better soon!

• United Kingdom
15 Oct 17
I'm drinking a lot of water and thankfully Leonard loves water so he's drinking a lot as well

I'm not really worried about me but I know babies/toddlers can get dehydrated really easily so hopefully the doctor can give me something to help with that for Leonard

• Gainesville, Florida
15 Oct 17
@LilyBeBack
Good luck to you! I hope you and Leonard are able to recover and get well soon! Being sick is no fun at all.

• United Kingdom
15 Oct 17
@moffittjc
Thanks

He's just eaten some of his tea so that's a good sign


• United States
15 Oct 17
It is best practice to always take oneself or another to the doctor just to be safe. Yes, something for dehydration is a must.

• United Kingdom
15 Oct 17
I'm not worried about me but I'll definitely get him to the doctor


• United States
16 Oct 17
Yes best to the docs Lil..you and little Leonard..hope its nothing but a passing bug. Let us know please..worry about you both.

Sorry you are both not well.




• United Kingdom
16 Oct 17
We didn't end up going cos he's been fine today

My little sister's got it now, she had to ring in sick at work today, she's just told me she's hoping she'll be able to go back tomorrow but I warned her it will likely last another day or two

• United States
16 Oct 17
@LilyBeBack
Oh its just some thing going around then..so glad to hear the little fellow is grand now Lily..are you okay too? So sorry your sis has it now


• United Kingdom
17 Oct 17
@TiarasOceanView
Yeah I'm fine now

I'm making the most of my lost appetite though

Now my mam and dad have got it as well



• Canada
15 Oct 17
I hope that you both feel better soon.

• United Kingdom
15 Oct 17
Thanks

Leonard seems fine in general except he's more gentle and clingy than usual

• Canada
16 Oct 17
@LilyBeBack
It is hard to see little ones not feeling well.

• United Kingdom
16 Oct 17
@Happy2BeMe
He's much better today




• United Kingdom
15 Oct 17
I would have taken him sooner but tbh he seemed to have got better yesterday, then he stayed at my mam's last night and he had a bad night with it. I do think it's partly his teeth causing it as well... Haha yeah it was the only way I could make a virus sound anything other than negative


• United States
15 Oct 17
Sounds like you both need some help.

• United Kingdom
15 Oct 17
Thankfully my family are really involved

and last night was his sleepover night with my parents so I've been able to rest and not worry about getting up with him in the night. He's also getting his last couple of teeth through so he's been a bit bombarded with it all, but I'll get him to doctors tomorrow and hopefully it will all be done with soon